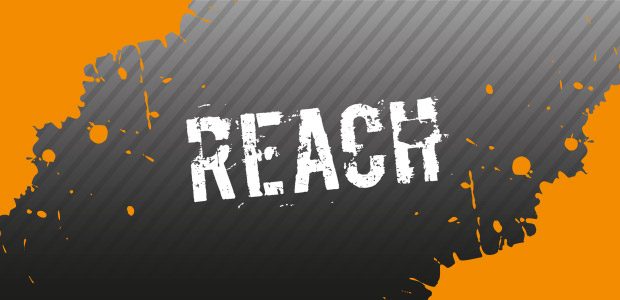 A free, confidential health and wellbeing service for children and young people in North Yorkshire who need support with issues related to drugs, alcohol, mental health and / or sexual health.
We're a small team of qualified nurses and practitioners who are here to support young people aged 9 to 19 (or up to 25 years old if you have special educational needs or disabilities) to lead happier, healthier lives.
Our service is free, confidential and voluntary – plus we'll meet you somewhere that you feel comfortable and safe.
How the service can help you
Our caring and reliable team can offer you face-to-face support for any of the following reasons:
…because drugs and / or alcohol have become a pretty big problem for you and are starting to impact on your daily life so you want some help in sorting it out.
…because you're starting to struggle with aspects of your emotional wellbeing, also known as 'mental health', and want some help to stop it getting worse.
…because you need access to contraception, are having unsafe sex, are currently in an unhealthy relationship, or you feel pressured into having sex either by a partner or peer. We can help with all these things
The support we offer involves meeting face-to-face, we use 'talking therapies' (sometimes called 'therapeutic interventions') designed to help you cope and understand your issues in a way that's as unique as you are. We can also suggest useful strategies as to how family members and others close to you might be able to support you at home, but this is something we would talk to you about first.
What we can support you with
Emotional wellbeing and mental health
Substance misuse, including alcohol and drugs
Blood borne virus (BBV) screening and vaccinations
Pregnancy testing and guidance
Chlamydia screening
Condom distribution
Signposting to other services for further support
Emergency hormonal contraception prescribing (Levonelle)
Sexual risk-taking behaviours
How you can access the service
You can speak to someone from Compass REACH by ringing us on 01609 777 662 or on our freephone number 0800 008 7452. It's usually our administrator, Caroline, who answers the phone. She'll ask you a few questions to get started, then one of our nurses will call you back to make sure we're the right people to help.
We operate an open referral system which means that as well as taking self-referrals we also take referrals from parents and carers. Professionals are also welcome to referral but we ask them to complete a referral form, however, we think it's good to have a chat first so we encourage people to ring to talk over their concerns before completing a referral form.
Opening times
Most of the appointments we offer tend to be between 9:00am and 5:00pm Monday to Thursday, and 9:00am and 4:30pm Fridays – but if these times don't suit you, just let us know and we'll see if we can arrange something at a time that's more convenient to you. We are not open on weekends or bank holidays.
If you require support out of these hours and feel you are in danger or at risk of harm, you can contact the CAMHS Crisis service on the following numbers:
Harrogate – 01423 544335 (10:00am to 10:00pm)
Scarborough, Ryedale and Whitby – 01723 346 502 (10:00am to 10:00pm)
Hambleton and Richmondshire (covered by Teesside 24 hours) – 0300 013 2000 (option 6)
Or in an emergency dial 999
Meet the team
Hi, I'm Lisa, I have been a Compass service manager since 2013 and am lucky to have a job that enables me to work with such great colleagues who are committed to offering children, young people, families and professionals across North Yorkshire the best support they possibly can. The teams I work with are dedicated to helping children and young people make sustainable lifestyle changes that will improve their long-term health, resilience and emotional wellbeing in order to help them reach their potential.
Hi, I'm Ash, I am the nurse team leader for Compass REACH. I joined the service in 2018 and have enjoyed every moment so far; helping young people receive targeted support around emotional health and wellbeing, substance misuse and sexual health. I have a long history of working with young people and their families and I am very passionate about the role our service plays in supporting young people. My aim is to make sure that all young people we work with receive the appropriate support to help them to feel like they can continue to live a safe and healthy life.
Hi my name is Caroline. I have been the clinical administrator since June 2017. I have always enjoyed the jobs I have had but I have found this one to be the most rewarding because I am able to support the service to meet the needs of young people throughout North Yorkshire. I have never worked with such a professional, committed, kind and caring team.
"Hi, my name is Jonny and I am a Young Person's Practitioner for Selby. I am passionate about substance misuse, mental and sexual health. I come from a Youth and Community Development background, were I've worked collaboratively with young people in schools, youth clubs and the wider community."
Hi, I'm Melanie, the Compass REACH young people's nurse for Skipton and Craven District. I am enthusiastic and passionate about working with young people and in providing support and person centred care, which values the contribution every young person can make, enabling them to improve their health and wellbeing and increase resilience.
Hi, my name is Rachael. I am a paediatric nurse and have been a young people's nurse for 3 years. Before this role I worked on a hospital children's ward. The reason I wanted to do this job is because I am passionate about helping young people. I have always wanted to work with children and young people, and am lucky to have found a job which I enjoy.
Hi, I'm Jess, the Young People's Practitioner for Hambleton and Richmondshire. I joined the Compass REACH Team in May 2019, coming from a background of youth work, specialising in supporting young people with substance misuse issues. I am passionate about promoting good mental health and well-being and enjoy working with young people, empowering them to make positive changes to their lives.
Hi, my name is Rob and I am a Young People's Practitoner with the Compass REACH team. My previous experience working with young people and their families includes Child Sexual Exploitation outreach services and working as a social worker for Children and Family Services. I am thrilled to be part of such a passionate, experienced and dedicated team at Compass REACH, and relish the opportunity to support young people in Scarborough/Whitby/Ryedale in relation to substance misuse, mental health and emotional wellbeing, and sexual health.
Hi, my name is Katie and I am a Young People's Practitioner in the Harrogate, Ripon and rural areas. I have worked with children, young people and families for 11 years, also completing my degree in Children, Young People and Families alongside my work. I am very passionate about working with young people in supporting them to make positive changes to their emotional health, physical health and in other areas of their lives.
Hi I'm Lucy, I am a Young People's Practitioner covering Scarborough and Whitby for Compass REACH. I come from a mental health background working in psychiatric units and completed a degree in psychology. I am very passionate about promoting wellbeing & mental health and reducing the stigma surrounding.
Hi, I'm Sarah, a Young People's Practitioner covering Scarborough, Whitby and Ryedale. I have 20 years experience working with Young People in a variety of settings including Social Emotional and Mental Health, Specific Learning Difficulties, Communication and Interaction and ASD. I have worked for Compass for two and a half years and was previously a Wellbeing Worker for Compass BUZZ. I am passionate about supporting children and young people with their emotional health and wellbeing.
Hi, I'm Faye, a Young People's Practitioner in the Harrogate, Ripon & rural areas. I have 10 years experience within the drug and alcohol sector, working with young people and their families. I am committed in supporting young people to achieve their full potential by addressing substance misuse, emotional wellbeing and sexual health.
Help & support
For information about relevant health and wellbeing topics please expand the sections below.
Children
I am aged under 11 years
Young People
I am aged 11-19 years (up to 25 years old with special educational needs)
Parents / Carers
I am a parent / carer
Professionals
I am a professional