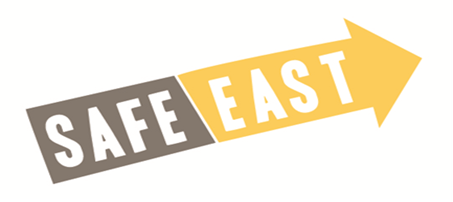 A free, confidential health and wellbeing service for children and young people who need support around drug and alcohol use and/or sexual health. The service works with anyone who lives or studies in Tower Hamlets up to the age of 19 (up to 25 if you are in care, have special educational needs or a disability). Our aim is to help you make decisions where you feel you are in control of your health and wellbeing.
We listen to young people and help them to feel welcome and comfortable when they access our services. You have the right to attend services that are friendly, confidential, non-judgemental and treat you with respect. We do not tolerate any forms of discrimination at Safe East.
Appointment required. Pleas call us on 020 3954 0091 to book an appointment. You could also bring along a friend if you need them to support you but occasionally you may need to be seen alone by one of our health and wellbeing nurses or workers depending on what your needs are.
How the service can help you
Contact us if you need support with:
Drug or alcohol use
Stop smoking support including Nicotine Replacement Therapy (NRT)
Sexual health
Free condoms
STI testing
Contraception
If you feel that you, or someone you know, would benefit from our support or would like some more information about the service, you can get in touch anytime via:
How you can access the service
Telephone on 0203 954 0091 to speak to one of our friendly team
Text (ChatHealth confidential text messaging) on 07520 615 593
Visit our clinic (Safe East Clinical Hub, 59 Mile End Road, Mile End E1 4TT) (see below for locations and opening times)
Referral – Complete our confidential online referral form
Or check out our Twitter page @safeeast for more information.
**APPOINTMENT ONLY**
Our office opening hours are Mondays 09:00-19:00pm, Tuesdays 09:00-17:00, Wednesday 13:00-17:00, Thursdays 09:00-17:00, Fri 09:00-16:30.
We will get back to you within one working day if you contact us outside these hours.
DISRUPTION TO OUR SERVICE AS OF THURSDAY 19th MARCH 2020 DUE TO CORONA VIRUS
We want to ensure your safety during this period so we are making some changes to our regular service until the corona virus (COVID-19) is under control.
Unfortunately, we cannot see any young people who have symptoms or are exposed to any family members who have the corona virus. We are here to support your needs, so you will still be able to access our service. However, you will need to contact us before hand to book an appointment.
You can reach us on 020 3954 0091 or by accessing our ChatHealth text messaging service on 07520 615 593
If you need to speak to someone urgently, you can contact our Health and Wellbeing Practitioner on 07860 438459
For general information on the corona virus visit:-
www.nhs.uk/conditions/coronavirus-covid-19
https://www.gov.uk/government/topical-events/coronavirus-covid-19-uk-government-response
Opening times and further details
Drug incidents in schools
You may have seen the news on 6th October 2020 which highlighted a number of school aged children from Camden taken to hospital having taken Nerds sweets containing THC. Police in Camden have shared the photograph below with local schools.
Some of you will have been contacted by your Education department, others may wish to proactively make contact to offer support and advice. Whilst local boroughs will have borough specific information to share, I wanted to highlight that Frank (https://www.talktofrank.com) has easily accessible information that you may wish to share and which is accessible for parents and children.
This may also be an opportunity for schools, children's centres with pupil referral units to raise drug awareness and make contact with young people's treatment services.
If we receive any further information we will share this with you. Please also let us know if we can support you further.
Public Health Campaigns
Mental Health Awareness Week – 10-16 May 2021
Hosted by the Mental Health Foundation
The theme for 2021 focuses on "Nature."
Making services better for young people in Tower Hamlets
Tower Hamlets is rolling out the YOU'RE WELCOME Programme ! Find out more about how your service can become young people friendly by achieving the YOU'RE WELCOME accreditation award.
WHAT IS YOU'RE WELCOME?
A set of non-mandatory standards developed by the Department of Health in 2008 (revised in 2011, endorsed by WHO), designed to improve access and quality by creating young people friendly health services
The standards set out principles to help commissioners and providers to improve both NHS and non-NHS health services for young people
They provide opportunity to drive up quality and engage young people in service improvement, design and review – Young Verifiers
WHAT CRITERIA WOULD I NEED TO MEET?
Settings would have to meet all 7 standards to get the award:
Involving young people in their care and in the design, delivery and review of services
Explaining confidentiality and consent
Making young people welcome
Providing high quality health services –includes 5 specialist standards
Staff skills and training
Linking with other services
Supporting young people's changing needs
HOW DOES IT WORK?
Settings who have not previously received the YOU'RE WELCOME accreditation will need to complete a Self-Assessment toolkit
If you have previously received the award you will need to be re-validated(every 18 months)
As par of the verification process, Young Verifiers will conduct a mystery shopping visit
The Moderation Panel made up of key stakeholders agrees the YOU'RE WELCOME accreditation
WHAT'S IN IT FOR ME?
By achieving the award, your service will benefit from:
Getting your service reviewed from the perspective of a young person
Increased confidence in staff so that they are better able to address the needs of young people who access your service
Making improvements that will help to increase young people's access to your service
Improved commissioning prospects by having achieved a recognised quality standard that is supported by Public Health England, NHS England and the Department of Health.
So far a number of services have been re-validated and are awaiting the verification process. We are also inviting all organizations who provide services for young people to take advantage of this opportunity to help improve health outcomes for young people who live in or access the borough.
For more information contact Jacqueline Francis, YOU'RE WELCOME Co-ordinator on 07880 974 162 or Jacqueline.francis@compass-uk.org
Train to become a Young Verifier to help to make local services better for young people in Tower Hamlets
RECEIVE a £100 INCENTIVE
No experience necessary!
Are you
15-20 years old?
Concerned about how health services are delivered to young people?
Interested in helping to shape services for young people and gaining recognition for carrying out outstanding work in your community?
Available to meet one evening per week in Tower Hamlets for training and to carry out mystery shopping visits?
Young Verifiers use the set of quality standards which services have to meet and evidence in order to prove that they are young people friendly to award services with the You're Welcome Accreditation. This is measured through the completion of a self-assessment toolkit followed by an assessment. Settings include health centres, pharmacies, GPs and other health 'settings.'
WHAT'S IN IT FOR ME?
Becoming a Young Verifier will help you to:
Develop self-confidence
Increase your communication skills
Help shape the way health services are delivered and evaluated.
Gain valuable work experience to enhance your CV, college and university applications
Receive full accredited training (AQA Award), certificate and a reference from Safe East
COME ALONG TO OUR FREE TRAINING DAY
WHEN: TBC
TIME: 9:30am — 4pm
WHERE: Safe East Admin Hub, 2-12 Cambridge Heath Road, GMO4 (Opposite Smash Fitness Gym Entrance), 1st Floor, Bethnal Green, London E1 5QH
HOW TO APPLY
To find out more about how you could become a Young Verifier and the YOU'RE WELCOME programme please contact us on 07880 974 162 or email jacqueline.francis@compass-uk.org
Peer Education Programme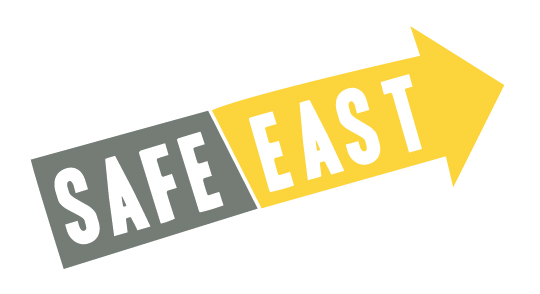 The Peer Education Programme is aimed at years 9-12s and is centered around Healthy and Unhealthy relationships. We have recognised the need for young people to build their resilience to help to safeguard their health and that of others as many young people are unable to cope with issues that challenge their health and "bounce back." By focusing on building resilience, young people will be equipped to help them deal with many of the issues that they face during their transition from adolescence to adulthood such as premature and risky sexual behaviour, substance misuse, smoking, bullying and social media issues, exploitation, relationship stresses and body image and confidence.
How it works
Young people are nominated by staff members to become Peer Educators
Two day off-site training programme (can be held during the mid-term break)
Trained Peer Educators engage in 1:1 or small group sessions with their peers and record their activity.
Why Peer Education?
Peer Education has been shown to be effective because:
Young people think of their peers to be more credible sources of information compared to adults
Information is provided in ways that young people find more acceptable
Existing social networks are used to share experiences which can be sustainable and have more impact beyond formal school teaching sessions
Young people may be more comfortable asking questions and sharing personal experiences.
Benefits for young people
Opportunity for young people to share their concerns and seek solutions through mutual sharing
Inspires young people to adapt health-seeking behaviour
Gives them the skills and knowledge they need to improve their health and wellbeing
Builds resilience helping them to make better choices around their health.
Benefits for Peer Educators
Young people model positive behaviour and gain recognition and respect from their peers
Empower participants to help themselves
Develop and sustain leadership and facilitation skills
Gain valuable experience for CV and college/university applications.
What's in it for schools?
Some of the benefits for schools by participating in the Peer Education Programme due to early intervention and providing support to help young people achieve positive health outcomes and reach their full potential benefits include:
Increased school attendance
Raised aspiration and educational attainment
Young people participating in positive activities
For more information about the Peer Education Programme and how your establishment can sign up please contact me on Jacqueline.francis@compass-uk.org, 07880 974 162 or my colleague Abdullah Junaid on Abdullah.junaid@compass-uk.org, 07492 940 475.
Meet the team
I'm Sonia, Service Manager at Tower Hamlets Safe East. I have not been at the service long as I joined Compass in June 2020. I am very excited to be part of such a great team in a diverse borough such at Tower Hamlets where great changes are happening. Over the last 10 years I have implements new services as well as managed integrated Adult and YP services in London. We are a great team full of different skills and personalities and are waiting to support you and listen so please get in contact.
Hi, my name is Diane. I am a Contraception and Sexual Health Nurse and I joined Safe East in July 2018. My previous roles were very different and I have worked in many parts of the world such as Russia, Iceland, Brazil, Saudi Arabia and America. I love meeting and working with young people, learning from them and seeing the world through their eyes.
A big, energetic and enthusiastic hello to you! I am Junaid and I have a very rewarding and enjoyable role as the engagement and participation support worker at Safe East. I deliver workshops on relationships & sex education and drugs & alcohol to young people in schools and community settings, support the delivery of the C-Card scheme, You're Welcome, Peer Ed programme and I also train professionals. As a resident of Tower Hamlets, I am in a prime position to be able to help make a difference in tackling the range of issues affecting young people in the community.
My name is Jalal and I was born and raised in Tower Hamlets, the heart of East London. I've worked on various community projects in the borough and have had the opportunity to work with young people for the last 4 years. I have a passion for the betterment of my community as I see my future continuing to work closely with this community and it's youth to maintain a flourishing population of resilient individuals.
Hello my name is Natalie and my current role is a health and wellbeing practitioner. I have worked in the borough of Tower Hamlets for over 5 years and have over 10 years experience within the field of substance misuse. This has helped me develop a good understanding of the issues that both young people and adults face. I enjoy addressing challenges presented within the borough with the hope of creating a lasting positive impact.
Hi, I'm Vicky and I am a health and wellbeing practitioner for Safe East. I work with young people, advocating and supporting them with relevant problems on a one to one basis in community settings such as youth clubs, schools and clinics. I enjoy working with young people because they are vibrant and generate lots of ideas. Every day is different; it's good to talk.
Help & support
For information about relevant health and wellbeing topics please expand the sections below.
Children
I am aged under 11 years
Young People
I am aged 11-19 years (up to 25 years old with special educational needs)
Parents / Carers
I am a parent / carer
Professionals
I am a professional