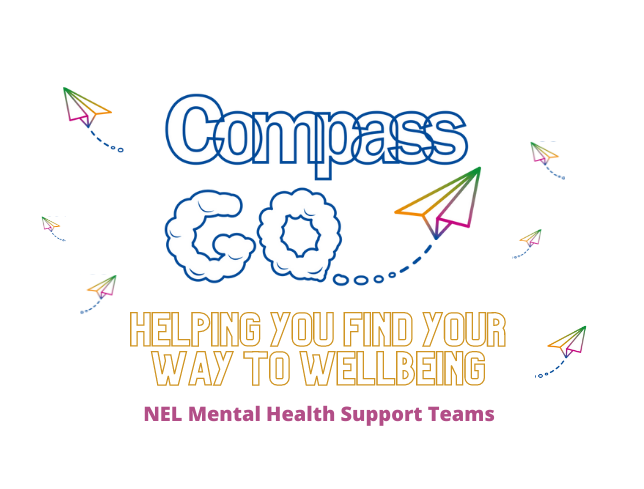 Click here to join our 'May we Move Together for Mental Health' awareness month campaign, taking place throughout May.
Compass GO… Mental Health Support Team works with children, young people, families and educational settings in North East Lincolnshire. We provide support, help and advice for pupils, students and schools for issues related to emotional and mental health wellbeing. Compass GO… currently have full school coverage of the North East Lincolnshire borough but please call our duty line to clarify if needed.
Our work with educational settings across North East Lincolnshire includes providing advice, information and support to staff in promoting emotional and mental health wellbeing. We also work with children and young people on a 1:1 basis offering Cognitive Behavioural Therapy intervention.
The service is made up of Education Mental Health Practitioners and Supervising Practitioners from a range of health and education backgrounds.
How the service can help you
Compass GO… provides low intensity one-to-one interventions (approx. 6-8 sessions based on individual need) to children and young people aged 5-19 with mild-to-moderate emotional health and mental health wellbeing needs.
Please click the download button below for the Compass GO… threshold document to see the emotional and mental health wellbeing needs we can work with.
Mental Health Support Interventions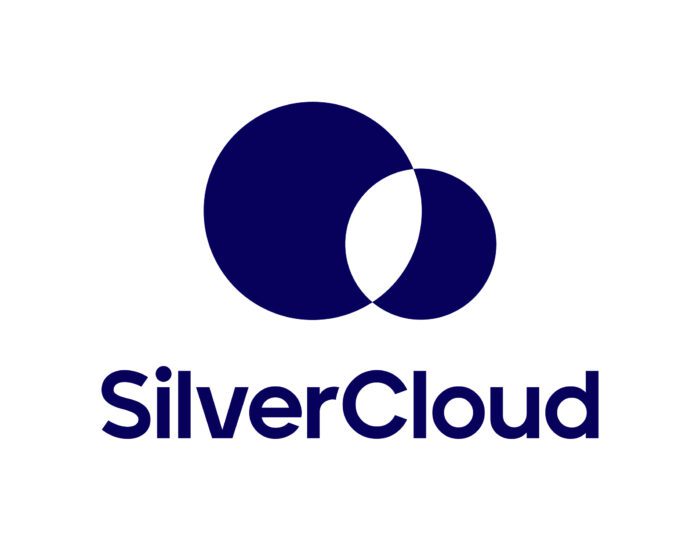 Mental health support amongst children and young adults is needed now more than ever.
With our ever changing world it is vital that the right help and support is available at the right time, so that it is accessible no matter what time of day or night, but we can guarantee to have the right tools needed to help you.
If you can't sleep in the middle of the night because you are stressed about your exams, don't worry, you can access our programme 24/7 to find a tool or exercise to help you.
Feeling anxious on the bus to school? We can help! Just access the app from your phone and follow a technique to help you take back control.
We launched our Pods in September as a new mental health intervention aimed at infants all the way up to college students to improve mental wellbeing. There are 6 Pods available in total, plus an additional transitional Pod. Each Pod represents a key emotion that we all commonly experience at some point in our lives;
Anxiety
Low Mood
Self Harm
Relationships
Exam Stress
Strong emotions
Transitions
These emotions can sometimes escalate into bigger problems caused by external pressures such as exams, moving to a new school or experiencing a family break up. The team at Compass GO… offer a low intensity support approach in groups up to 6 young adults to help support them and giving them the tools to effectively manage their emotions.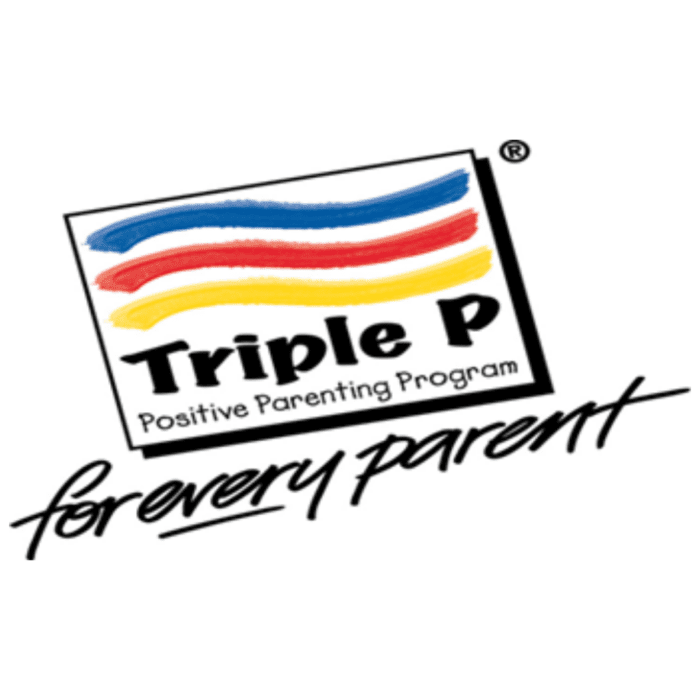 Compass GO… offer one to one work with parents/carers around improving their knowledge and understanding of how to support and improve their child's mental wellbeing.
Anxiety is one of the most common emotions that children and young people experience. We offer a programme for parents of children who have clinically significant levels of anxiety that is impacting their daily life.
The programme helps parents learn new cognitive behavioural strategies and other techniques for anxiety management to improve the whole family's coping skills.
It supports parents in applying positive parenting and anxiety management skills with more confidence.
How you can access the service

We accept self referrals into Compass GO… both from Parent/Carer and Child/Young Person. We will also accept Professional and School referrals. (Please note if you are an Education Staff member who would like to make a referral please contact your Compass GO… link worker)
To refer into our service please call our duty line on 01472 494250 to discuss suitability with our Duty Workers. The duty line is available during our working hours (Monday – Thursday 9am until 5pm, Friday 9am until 4:30pm)
You can also contact us by the emails on this webpage.
If you need urgent help regarding your mental health wellbeing you can contact Young Minds Matter's crisis line on 01472 252570 (9-5,Mon-Fri). Outside of these hours please call the Single Point of Access on 01472 256256 option 3. If you suspect a child or a young person is experiencing abuse and harm then please call 01472 326292 option 2
Get Social with us
Mental Health material for you to access
Check out this section for our latest information designed to support your mental health journey. It will include podcasts, videos and useful downloads for you to read and explore.
Podcasts
Blogs
Meet the team
Hello, I'm Laura and I am delighted to be the service manager for Compass GO… MHST. I am a mental health nurse and have worked with children and young people for over 11 years in NE Lincs. It is my passion to support children and young people in the local area to access early intervention and preventative support for emotional and mental health wellbeing issues. Our team is very diverse and this benefits all children and young people that we meet with so we can offer them the right support at the right time.
Hi I am Vicky and I am a team leader at Compass Go… I qualified as a social worker at the university of Hull where I went onto work for CAMHS where I developed a key interest in trauma and attachment and was trained to deliver EMDR. I am passionate about improving access to emotional and mental health support for all children and young people to ensure everyone can receive the support and advice they need. Increasing the awareness around childrens mental health is also a priority of mine and to empower children and young people to speak up about how they feel. Outside of work I am a mum to three children and have a gorgeous puppy called Simba who all keep me extremely busy, I also love to go shopping, go for walks and sometimes I just love to watch some TV!
Hi I am Leanne and I am a team lead at Compass Go. I am a social worker and I have been working with children and young people for over 10 years. My specialist knowledge is within Special Educational Needs. I have experience working within residential settings, Children's Disability Services and then working in the LD team at our local CAMHS. I am passionate about ensuring that the most vulnerable children within our local area can access the most suitable mental health support for their needs. At home I am a mum to two children; I enjoy live music, fitness and a good film!
Hi, I'm Hannah! I have been working in Administration for 6 and a half years and have always worked within Education, although previously Adult learning. I feel immensely proud to be able to be part of this incredible service which is going to make such a difference to so many people's lives. In my spare time I'm usually out walking my dogs (a beautiful border collie Lilly and a fluffy little Cockapoo Roxy), socialising with my friends and family and going on holiday as I love exploring new places.
Hi, my name is Jamee-Leigh. I completed a degree and Masters in Forensic Psychology at the University of Lincoln. During this time I volunteered for the Youth Offending Service and worked in drug and alcohol services. I went on to work in the Child Adolescent Mental Health Service (CAMHS). Whilst at CAMHS I went back to university to complete a low intensity course in CBT with children and young people. I find being able to help and support young people a very fulfilling career, which I love!
In my own time I like to travel and keep fit, you will usually find me either in a gym, out running, cycling or horse riding.
Hi my name is Karen. I am Mum to 3 children and 8 cats, They all keep me pretty busy! We live by the sea and enjoy spending time on the beach or walking along the prom. I have been a mental health nurse for the last 20 years and have worked in a number of different teams including forensic, adults, older adults and children and young people. I have spent the last 3 years working in CAMHS and Healthy Minds and I have learned so much from this. I believe that if Children and Young People can learn effecting coping skills they will be better equipped as adults to deal with life's challenges.
Hi, My name is Zowie and I am excited to be working at Compass Go and supporting Young People across NELINCS.
I have a passion for working with, and supporting, children and their families and have previously worked in a variety of roles in both Primary and Secondary Schools, within the Children's Disability service and local family support teams.
I am a Mum to 3 children and in what little spare time I do have I enjoy going to the beach and spending time with my friends and family.
Hi, I am Sophie! I absolutely love supporting children and young people with their mental wellbeing. I also enjoy supporting schools with their whole school approach with regards to mental health. I have worked with children and young people throughout my career - previously working as a primary school teacher and later, supporting children with autism and physical disabilities in an outreach role. After teaching, I then went on to study a Master's Degree in Psychology so that I could increase my understanding of psychological theory and how this relates to children and young people. Outside of work, I love to travel, cook, listen to podcasts, be outdoors and spend time with my cat, Lavender!
Hi, I am Becca! I have always had a passion for helping others to be able to have a positive impact on one life means the world. Working with children and young people is a gift, as I feel they represent pure joy and hope for the future.
Prior to this role, I worked within the health, wellbeing and fitness industry with adults, families, children and young people. I am passionate about mental health and wellbeing, so I am very excited to be part of Compass.
Outside work I love spending time with my family and friends, reading, listening to music, cooking, travelling around the world and being outdoors with my Boxer dog, Harry. I also love exercising, lifting weights, yoga, dancing and meditation.
I completed a Bachelor of Science in Geography at Manchester Metropolitan University and then went on to study a PGCE in Secondary teaching at Bishop Grosseteste University. After completing this I was delighted to secure a post as Humanities Coordinator. After 3 years teaching, I was inspired to pursue my passion in Mental Health and the desire to help young people which lead me to this role, where I now deliver computerised CBT to CYP. In my down time I love being active, whether that be finding mountains to climb, playing badminton, or going to the gym. Alongside this, I love cooking and baking for my family and friends, my specialism is a white chocolate blondie. What I love about working for COMPASS GO is the inclusive environment, the dynamic team, and the strong values we represent. Everyone inspires each other to achieve the best for our young people which is why I am proud so proud to be part of this service.
Hi, my name is Niki! I take great delight in working with children and young people, helping them to overcome challenges or difficulties. I have 12 years previous experience working with children and young people in schools as a school counsellor. When I am not at work, I enjoy walking my Boxer Dog, Darcey, I love to travel to interesting places and discover new foods.
Hey I'm Jess! I am very proud to have been given the opportunity to work for Compass to support children and young people who need a voice that is heard. I am passionate about mental health, individual voice and inclusion for all; I believe no-one should be left behind. I have a degree in education and special educational needs and inclusion. I have worked as a Playworker with children and young people with additional needs, following this I completed my teacher training and taught in primary schools. I love the outdoors, walking and exercising, travelling and spending time with family and friends.
Hi my name is Shaun! I have always had an interest in mental health and in empowering people to help them face challenges in their life. I have previously worked in behaviour management as a Health Trainer and as a Family Support Worker. My interests outside of work include socialising, reading, watching TV and gaming!
Hi, I'm Lauren. I am passionate about improving access to mental health support for children and young people and enjoy working in schools and colleges to make this possible. I have previous experience working as a teaching assistant in a primary school and most recently in the psychology field working in an adult mental health inpatient unit and as an assistant psychologist in adult autism. Outside of work, I enjoy running several times a week with my friends.
Hi, my name is Amy. Joining Compass Go… has been such a privilege to enable my passion of working with children and young people. My passion has always been to focus on supporting children, young people and families within mental health to overcome their difficulties and challenges and to influence more positive emotions.
I have a background in Mental Health and Bereavement support work and have studied Working with Children, Young People and Families at University. I have experience in supporting people 1 to 1 and in groups to deliver emotional support and coping mechanisms to manage with their difficulties. Knowing you are helping people through difficult times is extremely rewarding and a motivation to support people within the community. In my own time, I love to go on walks with my dog Bobbie, enjoy the sunshine (on the rare occasion it comes out!) and spend time with friends and family.
Hello, my name is Andrea. I have a degree in Early Childhood Studies and have spent the last 18 years working in the childcare and primary education sectors. I'm very proud to work for Compass Go and will do my very best to ensure that the children and young people I work with are equipped with the skills to help them reach their full potential. I am passionate about mental health and am especially interested in the impact of the outdoors on well-being. I like to spend my spare time getting outside with my dog, seeing friends, running and travelling.
Hello, I am Daisy! I am extremely passionate about providing mental health and wellbeing support for children and young people. I am committed to the belief that every child matters and deserves equal opportunities to excel and aspire. My academic background is in psychology and sociology, and I have previously worked in secondary education, supporting children with their mental health and wellbeing through positive engagement and resilience. In my spare time I enjoy travelling, going to music festivals, baking, long walks in the countryside and spending time with my family and friends. I am very proud to work for Compass and alongside so many amazing people!
Hello, my name is Rachel! I am a qualified primary teacher and I have over eight years' experience of working in a range of different schools and educational settings.
I chose to enter this rewarding job role of Education Mental Health Practitioner as I have a strong passion to help children and young people overcome barriers to their learning. From my personal and professional experience, I am aware of how important it is to look after our mental health. I am excited to be able to support and teach others the skills to do this for themselves.
I am a creative and artistic person, this is reflected in my GCSE and A-Level in Art. I especially love drawing, painting and bullet journaling. I have a cute but mischievous dog named Bonnie, I enjoy taking her on long walks and she loves play fighting.
I started with Compass GO... in September as a Supervising Practitioner. So far I am really enjoying the variety of my post, I am providing training and workshops in schools, I am the link worker for 12 local schools and help them to embed the Whole School Approach to Mental Health, I support and supervise other members of the team and I also assess and provide evidence based treatment to children and young people. Each day is different and there is so much space for creativity and adapting to suit the needs of the child, family, school and community, it is so rewarding. The team is so supportive of each other and create such a positive place to work, the weeks are flying by!
Before this I was in the Core Team at Young Minds Matter after completing my Wellbeing Practitioner and building my skills, knowledge and experience in a specialist service. Prior to that I worked for the Blue Door providing support for those affected by domestic and sexual abuse.
I have 3 boys including 3 year old twins who keep me very busy in my "spare time". I like spending time with my family and friends visiting parks, farms and play areas and all the places where children like to run off steam. I also like to make, paint and create and enjoying exercising my artistic side.
I completed my degree in Education and Psychology at Bishop Grosseteste University whilst working with the Child and Adolescent Mental Health Service (CAMHS) in Louth as a Peer Support Worker. From there, I spent 2.5 years with Healthy Minds, offering low level CBT-informed interventions to young people. I'm excited to start with Compass GO to continue my work in supporting young people to achieve their goals and help bring about changes they want to see in their wellbeing so they can reach their best potential as adults.
Away from work, I play piano and have just completed my Grade 8 exam. I love to spend time in local cafés with friends and family for coffee and cake, but do enjoy spending time in the gym or practicing yoga and mindfulness!
Hello I'm Kate I joined Compass GO... in July this year as an Administrator. I have worked in education for the last 15 years in various settings including Primary schools in the local area and also Primary and Higher Education in New Zealand. My roles have included IT Specialist, Finance Officer and PA to Head of School of Sport.
Working for Compass allows me to work for a service that is making a difference to the lives of children and young people in the local community. The best thing about working for Compass is the team, everyone is so supportive and caring and take time out to check in on each other.
Outside of work I enjoy weight training, pilates, yoga, spending time with my family and taking our dog for walks.
I'm excited to be part of Compass GO... and to follow my passion of championing the voices of young people to ensure that their input and opinions of services and their treatment impact positive change to help reduce stigma, educate parents/carers, professionals and young people on mental health and support that is available.
My background is in Peer Support work for Children's Mental Health services, being a Young Advisor for Children's Mental Health services across the Midlands, running and speaking at Mental Health conferences, and being an advocate for all people in mental health services, ranging from Social Prescribing services to Inpatient and Supported Living services.
I moved to Lincolnshire in 2004 from Leicestershire where I was a hairdresser and Beauty therapist with my own salon, I thought I would continue this by taking a job as a midday supervisor in the local primary school to meet potential clients however, I was offered to train as a special education needs Teaching assistant and realised, I had found another career which I loved.
From this I went to work with a health visiting team whilst studying for a Psychology and Counselling degree.
I then went to work with Children's services and remained there for around 11years, I decided to move to Healthy Minds Lincolnshire to work with young people's emotional wellbeing and realised that some of the parents of the young people I was supporting also needed support to enable them to help their own young people, so when Compass Go needed someone to do this I applied.
I feel very passionate about the whole family holistic approach and hope that my experiences of being a parent of 4 children and nanny to 12 grandchildren combined with my professional experience will enable me to be successful in supporting the families in North East Lincolnshire.
When I am not working, I like to do anything creative and enjoy trying new things, especially if they involve my family.
I also enjoy going to watch the British superbikes championships and attending festivals whenever I can.
I have 2 British bulldogs, Lottie and Bruce and spoil them rotten.
Hello, my name is Müriel.
I joined Compass GO... early February 2022 as the administrator for the new "Autism in Schools" project.
My background is quite eclectic.
I grew up in France and worked in Monaco for 18 years as a PA or trilingual secretary (French, English and Italian) in various industries on the sea and in the air: building luxury passenger vessels, shipbroking and selling private jets.
I moved to the UK in 1999 where I was employed in the MFL department of a secondary school for many years. I also held a French after-school club in a primary school.
I volunteered for Witness Service for 4 years and have been the Brownies' Leader Assistant for 5+ years.
I am passionate about "fighting" to help the most vulnerable in general, and young people in particular, to make their voices heard. For many years I've been interested in children on the autistic spectrum.
I like reading, going to the gym and walking.
I am very pleased to have joined the team as everyone seems to apply their beliefs and values in real life, not just on paper.
Hi, my name is Leanne and I am the Assistant Psychologist for the Autism in Schools project.
I have a degree in Psychology and a Master's in Developmental Psychology.
For the past 4 and a half years I have been working as a Teaching Assistant at Cambridge Park Academy. I am passionate about ensuring everyone can access their education, regardless of any additional needs that they may have.
While working at Cambridge Park I learned what a huge impact even small adjustments can have on increasing a young person's access and engagement with their learning.
I am really excited to start the Autism in Schools project, and to try and improve the experience of students and young people with ASD during their time at school.
I enjoy reading, going for a run and to the gym, and spending time with family and friends.
I knew that I wanted to work in mental health from a young age. I completed my degree in Psychology at Sunderland university and went on to work with children with emotional and behaviour difficulties.
I have over 20 years experience working with children in different capacities.
My most recent role of behaviour and wellbeing lead in a primary school gave me opportunities to work with families as well as supporting children to achieve success academically and socially.
Outside of work I am a wife and mum of two boys and in-house chef! In my spare time I love reading and creative activities, if I need some self care, I will always head to the beach to watch the waves.
I feel so privileged to be given the opportunity to work for Compass Go and champion those children who need a little extra support to reach their full potential. Every day is a new opportunity to reach for your goals.
I've previously attended the University of Lincoln and studied BSc Honours in Psychology, where I achieved a 2:1.
For the past 2.5-3 years I have worked at a primary school as a TA. I loved the job and everyone I worked with, however I felt like I needed to use my knowledge learnt from my degree more in my work. Therefore, I applied for the job as an Assistant Education Mental Health Practitioner at Compass GO.
Whilst working at Compass, I am excited to meet lots of new people and learn more interesting things about Children and Young People. As well as this, I am looking forward to contributing to improving the mental health and wellbeing of others.
When I am not working, I enjoy going to the gym and being sociable with my friends and family, whether this be going out for food or going on relaxing walks!
Help & support
For information about relevant health and wellbeing topics please expand the sections below.
Young People
I am aged 11-19 years (up to 25 years old with special educational needs)
Parents / Carers
I am a parent / carer