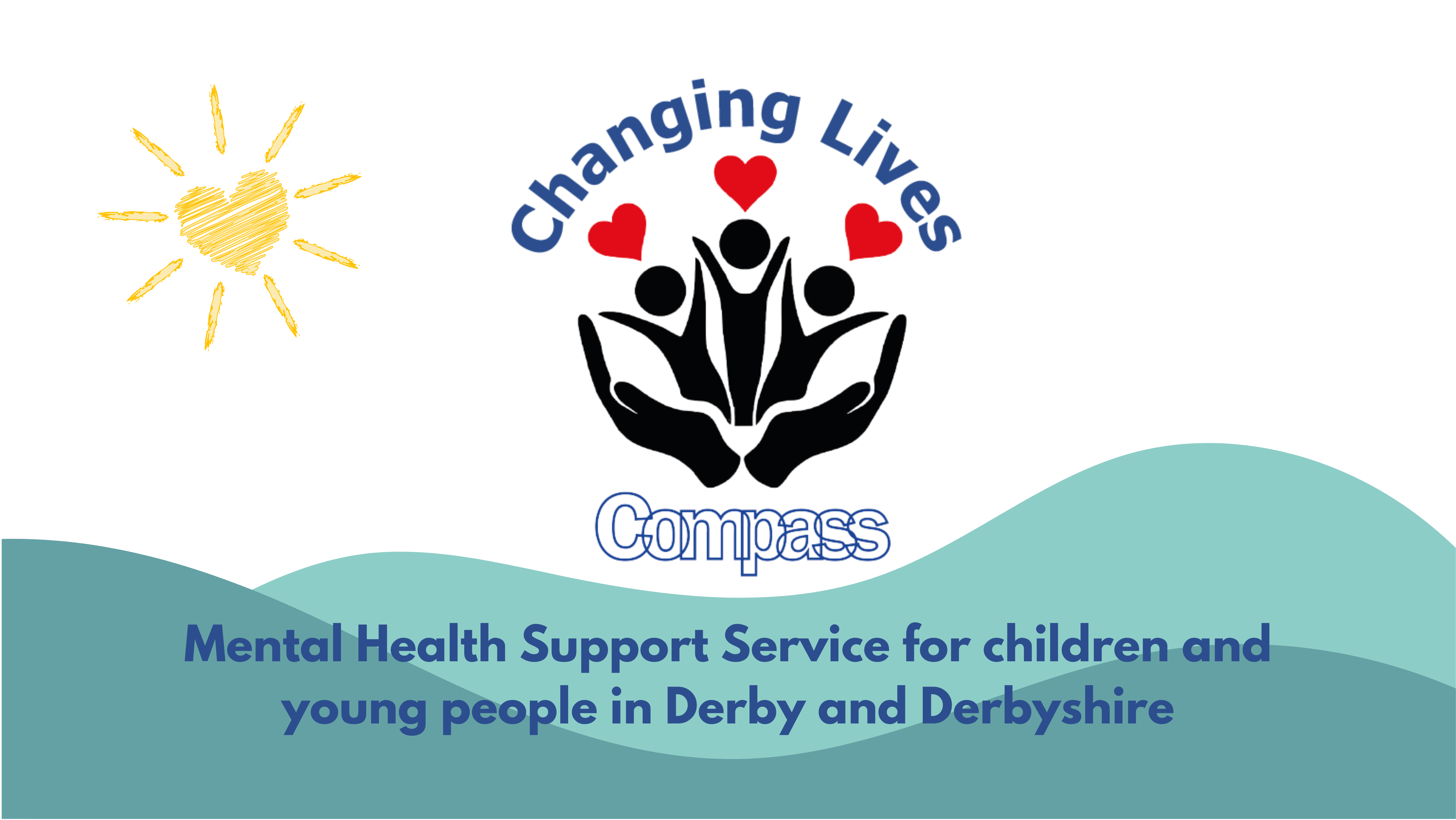 Compass Changing Lives will comprise nine Mental Health Support Teams in Derby, Erewash, Bolsover, the Derbyshire Dales, Chesterfield and the Amber Valley.
We are kind and friendly people who are here to support young children and young people's mental health. We provide a free and confidential emotional health and wellbeing support for children and young people with mild to moderate emotional health and wellbeing needs who attend one of these (education settings.
Sometimes, you may feel sad, scared or worried. Maybe you're getting angry or frustrated. We can help get you the right help!
We work with schools and come to schools and talk to children and young people in groups or maybe just one to one.
We help you build your skills to cope with: Low mood; sadness, low motivation; Mild to moderate anxiety; worries, irrational fears and concerns; Common challenging behaviours: angry outbursts, pushing boundaries, frustration and distress Family and peer relationship difficulties; Difficulty adjusting to change and transition; Difficulty managing emotions.
We provide low intensity CBT either one-to-one or in a group setting (usually 6-8 sessions based on what you need) for children and young people aged 5-18.
The service is made up of Education Mental Health Practitioners, Mental Health Practitioners and Supervising Practitioners from a range of health and education backgrounds.
How you can access the service
You can speak to one of the friendly team by ringing us on 01332315569.
We will ask you a few questions to get started, then one of our team members will call you back to make sure we're the right people to help. We also accept written Requests for Support from young people, parents, carers and professionals. Just fill in the Request for Support form below and return it.
Service News
Compass Changing Lives launches today
Compass has today welcomed 70 new staff who have joined the Compass Changing Lives Mental Health Support Team service across Derby and Derbyshire, which launched today.
The three day induction is taking place at Breadsall Priory Marriott Hotel and Country Club, near Derby.
Rachel Bundock, Chief Executive for Compass said "We are very much looking forward to getting to know all of our new Compass colleagues. The first few days will be to induct all of the staff into Compass with a strong focus on our mission, vision and values and to help people feel
that they are very much part of the Compass family.
Day one of the induction included a warm welcome from Jan Smith, the Operations Manager for Compass, alongside Saffron Mason, the Implementation Manager for Compass who talked about the importance of teams.
Sue Berry, Assistant Director of Operations for Compass Changing Lives commented; "It's been really exciting. Everyone arrived with lots of enthusiasm and it has been a fabulous start"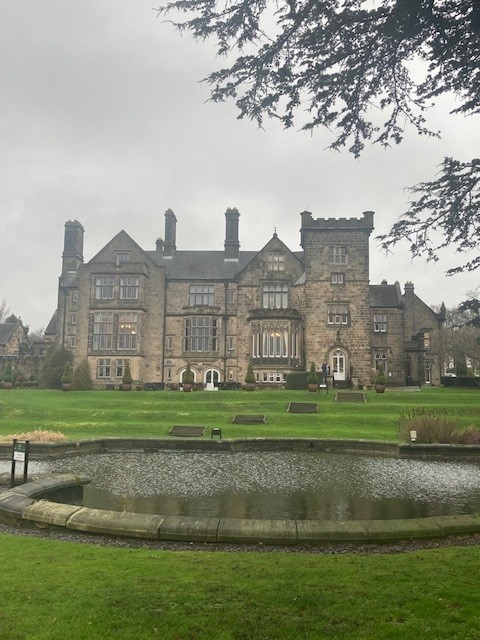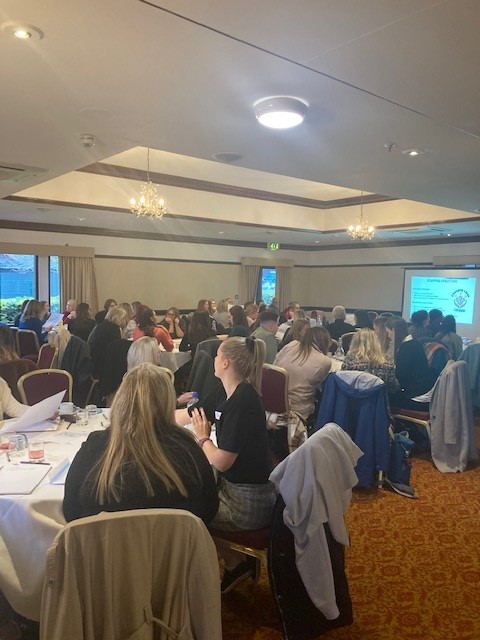 St Kath's House in Derby welcomes staff as we get the keys
The New Year welcomes a new Mental Health Support service, new team and new premises for Compass.
Compass Changing Lives MHST, which will support children and young people's mental health in Derby and Derbyshire from the 1st January, has now secured its shiny new main office in a great accessible location in Derby.
After getting the news, Sue Berry, the new Assistant Director Operations for Derby and Derbyshire Changing Lives, as well as Operations Director, Jan Smith and Implementation Manager, Saffron Mason drove over the next day to inspect it.
Sue said: "I am delighted that we have a new office hub for our Derby/Derbyshire Changing Lives Team.
"I collected the keys to our office suite in St Katherine's House, Derby – and after a little clean (thanks to Saffron and Jan) we welcomed some of the new team in for mince pies and a coffee to see where the hub will be and what it is like."
She continued: "It's in a great location in Derby Centre – just next door to Landau Forte Academy, one of our Centres of Excellence. The office will be used as a base – with some staff based from there and others dropping in regularly.
"We will be furnishing the office and fixing the wifi over the next week so it should be fully functioning when staff start in January. What a lovely office for us all to be in."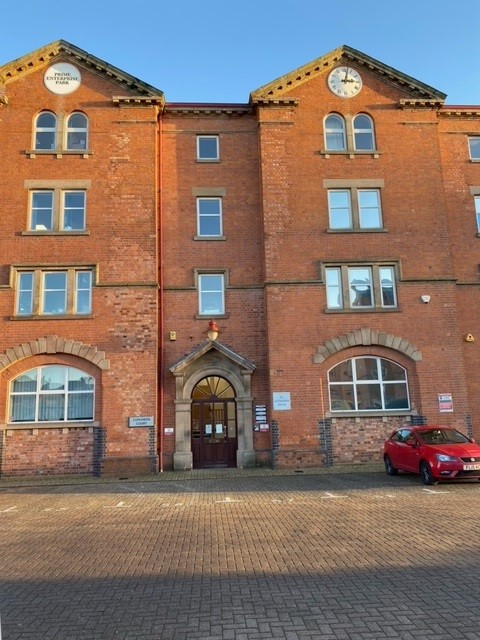 Introducing Compass to Derbyshire
The team at Compass have been hosting a range of events to introduce our service and engage with schools across the Derby locality in the lead up to the new Compass Changing Lives contract which is going live in January 2023.
Compass Changing Lives have held three events to introduce the charity and the Mental Health Support team model so that schools know what to expect from us, the critical mental health support that we provide and understand how they can work with our service.
The events included; New Centre of excellences, New Feeder schools and Existing schools who are currently working with AfC Changing Lives team.
Saffron Mason, Implementation and Project Manager at Compass said "these events are vital for us to introduce who we are, our values and the invaluable mental health support that we will be providing for children and young people across Derbyshire.
"It's about building trust and creating awareness of who we are from the offset, so local schools know that we are accessible and here to support them and their pupils at all times"
The events were presented by key management team at Compass, Jan Smith – Operations Director at Compass and Saffron Mason – Implementation & Project Manager, alongside key partners, Donna Wilson – Senior Commissioning Manager Children and Young People Mental Health and Yvonne Wright – Health and Wellbeing Consultant – Whole School Approach to Mental Health and Wellbeing Lead
Saffron went on to say "The events went really well and it was lovely to meet everyone."
Once Compass Changing lives launches in January, the team plans on hosting more online events to keep the schools and partners up to date about our service offering.
Sue Berry, Assistant Director of Operations for the new service says "We are really looking forward to working with schools in Derby and Derbyshire to support their children's mental health and wellbeing. We will support schools with their Whole School Approach as well as some individual work with children."