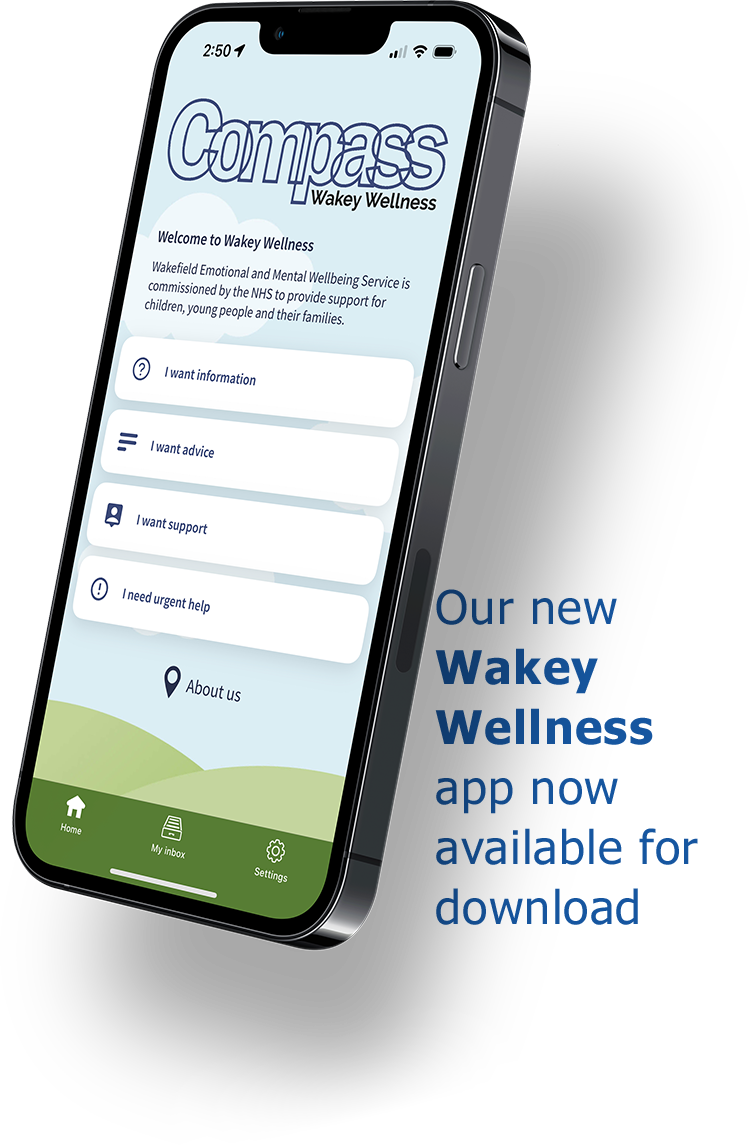 Take a look at our free new Wakey Wellbeing app – if you download it, you can get help and support with information about your relationships, healthy eating, being happy, looking after yourself.
It's been designed specially for Wakefield children, young people and families as well as people who work for the community in Wakefield.
You can access our SHOUT 24/7 text messaging service to get hold of one of our dedicated workers by text. Or you can ask for support from our Wakefield staff for you or someone you know.
Plus we have a list of numbers for urgent help too. This is what it looks like…