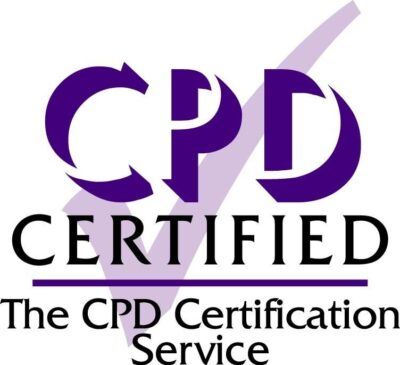 Published on: August 1, 2022
Our fully funded online training course for schools' Senior Mental Health Leads has achieved CPD certification.
The course which provides delegates with an achievable action plan, practical tips and then on-going support, is already assured by the DfE with funding which covers its cost as well as the cost of backfilling staff.
Rose Kearns, Business Development Assistant Director at Compass, said: "The CPD certification makes it easier for delegates to update their CPD record and meet their setting's development targets and requirements.
"We are delighted that the strength and depth of our course has been recognised and that it has achieved CPD certification.
"The Designated Senior Mental Health Lead role is critical for enabling each education setting to introduce or develop their whole school/college approach to mental health, so we are encouraging all settings to access the DfE grant and complete training that is right for them."
Rose explained that Compass's training was informed and constantly updated by our experience in directly supporting senior leads, through our mental health services for children and young people across North Yorkshire, North East Lincolnshire, West and Central Lancashire and Barnsley.
She said: "We therefore understand the challenge faced by schools, and that it can feel daunting, so we help leads to break this down into an achievable action plan, and offer practical tips."
Our course is:
Assured for DfE grant funding, to cover the entire £795* course cost and contribute to teaching cover
Delivered online or face to face* to small cohorts of 4-8 delegates
Designed for beginners – senior mental health leads who are new to the role or have not previously completed senior mental health leadership training
Completed within six weeks – consisting of 2 six-hour days, 1 hour consultation and self-paced action planning
Practical – drawing on our experience of what works, through delivering services that support the development of whole school approaches and provide interventions to pupils with low to moderate mental health needs.
Compass , CPD , CPD Senior Mental Health Leads in schools , DfE , mental health , whole school approach