Craft your very own wild creations on school grounds or at a park or woodland on your way home.
There are lots of natural materials you can work with like sticks, leaves, rocks and more. You only need simple equipment for these activities like paper, crayons and a paintbrush – plus a little bit of imagination.
---
Leaf rubbing
What you need:
A leaf
White paper
Wax crayons
Stage 1: Hunt for a leaf that is lying on the ground and keep it safe.
Stage 2: Place your leaf carefully behind the piece of paper, making sure it is in the centre of the page.
Stage 3: Using your crayon, turn it on its side, apply pressure and start rubbing over the leaf on the paper.
---
Muddy art
What you need:
Mud
Water
A paintbrush
A pot
Stage 1: Find a patch of mud and use your pot to collect the mud.
Stage 2: Use the water to turn your mud into a thick, paint-like consistency.
Stage 3: Use your paintbrush and mud to paint a picture outside on the pavement or even on tree stumps!
---
Sticky sculptures
What you need:
Sticks
Twigs
Sellotape (optional)
Stage 1: Look around on the ground for small sticks and twigs. Try to collect 5-10.
Stage 2: Use the twigs to create shapes and sculptures. These could be stickmen, love-hearts and much more.
Stage3: If you would like to keep your sculpture, you can use sellotape to hold it in place while you take it home.
---
Snap a picture!
Most wild art isn't made to last forever, so why not take a picture to capture your creation? We'd love to see parents/carers share these on our Facebook page – @c4hwarwickshire.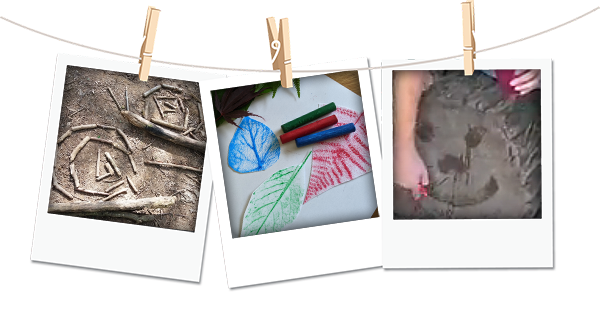 Explorers' rules for survival:
Certain wild spaces aren't always best for wild art because of certain species living there – if you can't find a good spot, try another outdoors activity from our booklet instead.
Never pull branches or leaves from trees.
Never take mud from flower beds.
Play fair, don't take other teams' art materials
Watch out for stinging plants like nettles
Keep up team spirit and include everyone
Have fun!
Don't forget to always safely take down your sculptures and always make sure you do not disturb log or timber piles or anything that looks like a habitat.
Watch: guide to help you create wild art
---
Watch: guide to becoming a woodland artist
---
Green spaces for wild play
The following reserves are suitable for wild play activities like woodland art.
---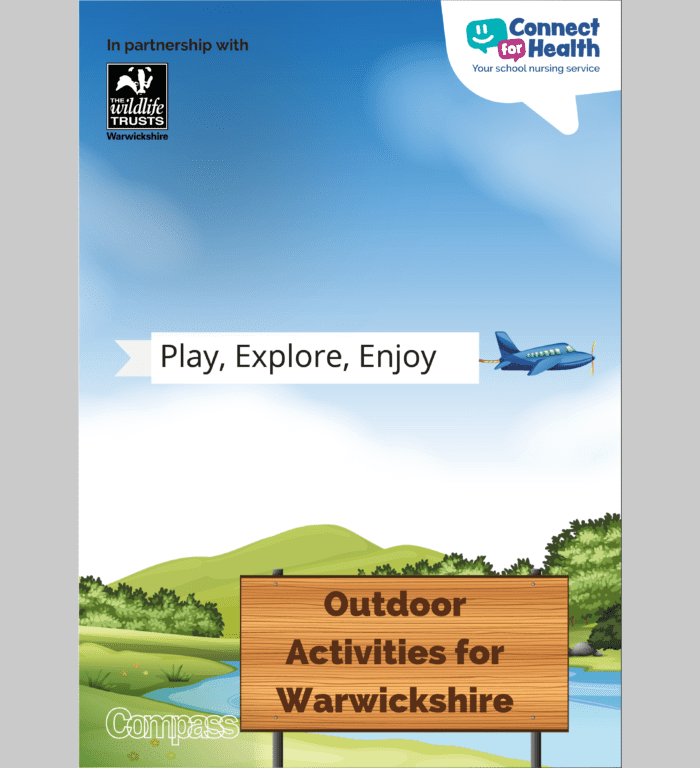 More free outdoor activities for families
Download our Warwickshire Outdoor Activities booklet for lots of activities for children to enjoy.
---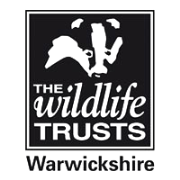 Back to Warwickshire (Connect for Health)