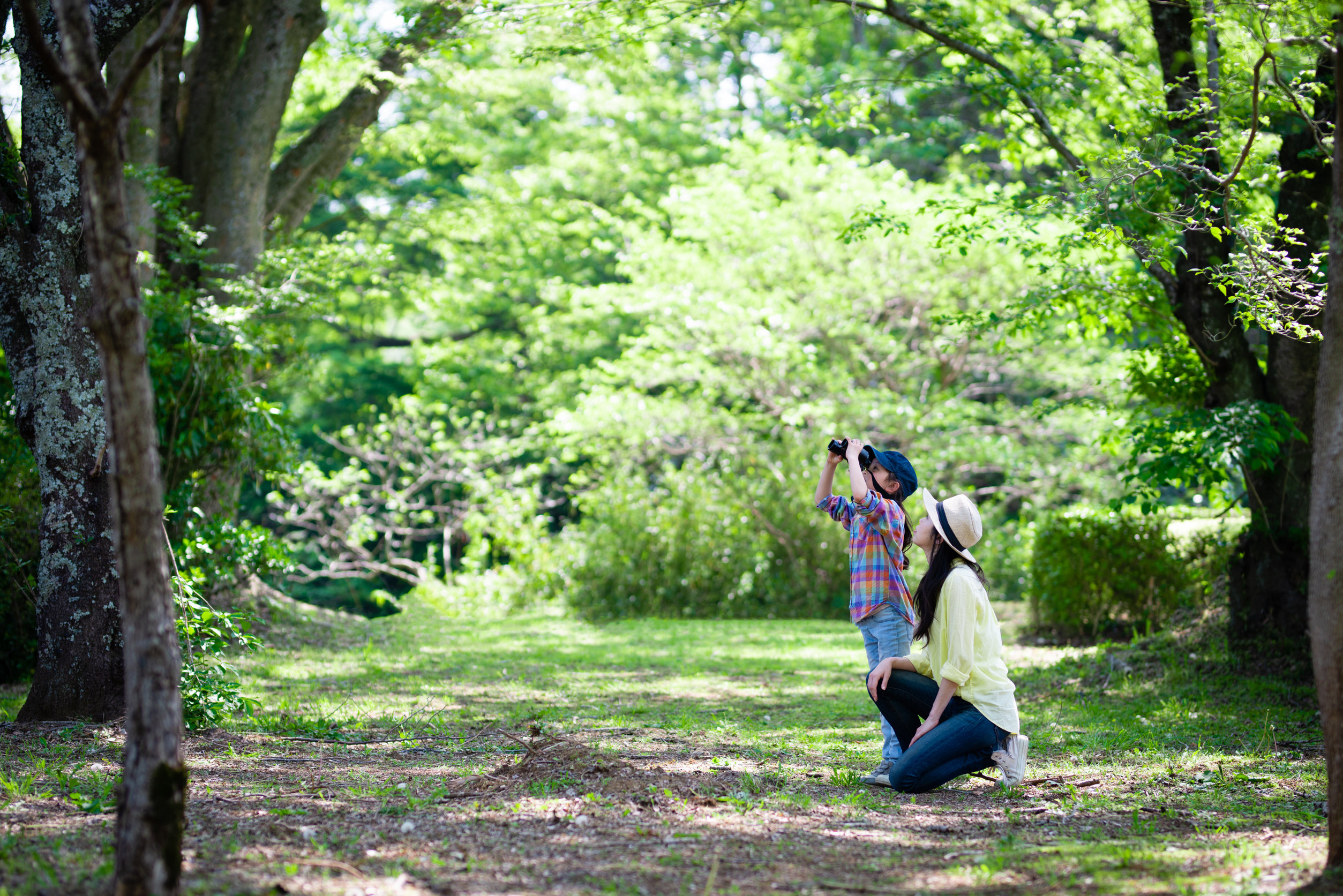 Find out about our feathered friends on your school grounds or at your local green space on your way home.
There are lots of species of birds that you can look out for and learn about in Warwickshire. Try our fun activities that can aid you on your adventures and encourage wildlife into your garden.
---
Make your own binoculars
Before you go on your bird spotting adventure you may want to make yourself some homemade binoculars to help you birdwatch.
What you need:
Two cardboard tubes
Rubber band
String
Glue
Felt tip pens
Scissors
Stage 1: Get your two cardboard tubes. Using a pen insert a hole at the side of each tube about a third of the way down.
Stage 2: Glue the two tubes together so that the holes are facing the outside.
Stage 3: Insert string into one of the holes from the outside of the tube. Bring it through the tube and tie a knot. Gently pull the string back from the outside. Repeat on the other side.
Stage 4: Place a rubber band around the tubes to help the glue set. Leave to dry.
Stage 5: Once dry remove the rubber band and then decorate your binoculars.
Stage 6: Go wildlife detecting!
---
Garden bird detective
With your binoculars head out into your garden or any outdoor space and try to spot the birds below. These types of birds are common to see in your garden. Sit quietly and wait for them to swoop in.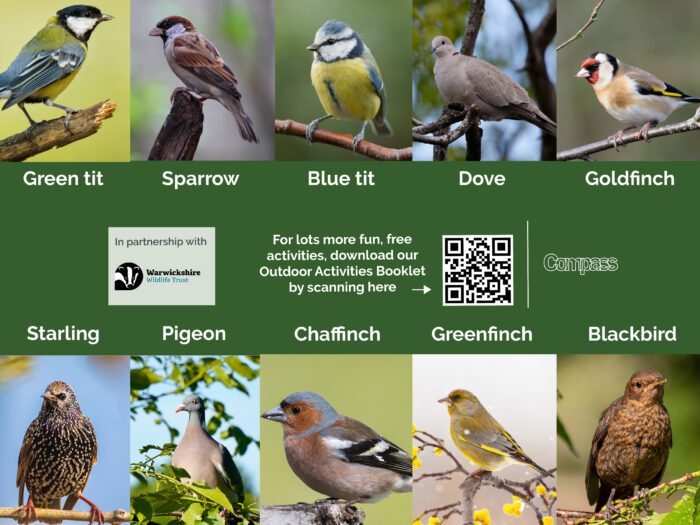 ---
Apple bird feeders
You may have brilliant birds living in your garden. Here is a quick and easy bird feeder activity that will encourage wildlife into your garden.
What you need:
An apple
An apple corer or skewer
Sunflower seeds
String
A thin stick
Stage 1: Ask an adult to make a hole through the middle of the apple.
Stage 2: Thread some string through the hole in the apple and tie the bottom end to the stick.
Stage 3: Push sunflower seeds into the apple until it looks like a little hedgehog.
Stage 4: Tie the string to the tree branch and wait for the birds!
---
Snap a picture!
When out bird spotting why not snap a picture of all the brilliant birds you have seen? We'd love to see parents/carers share these on our Facebook page – @c4hwarwickshire.
Explorers' rules for survival:
Certain wild spaces aren't always best for bird spotting, if you can't find a good spot, try another outdoors activity from our booklet instead.
Never disturb a bird's nest.
Never try to get a bird to leave its nest.
Play fair, share your bird spotting area with others.
Watch out for stinging plants like nettles.
Keep up team spirit and include everyone.
Have fun!
Watch: guide to help you create wild art
---
---
Green spaces for wild play
The following reserves are suitable for wild play activities like woodland art.
---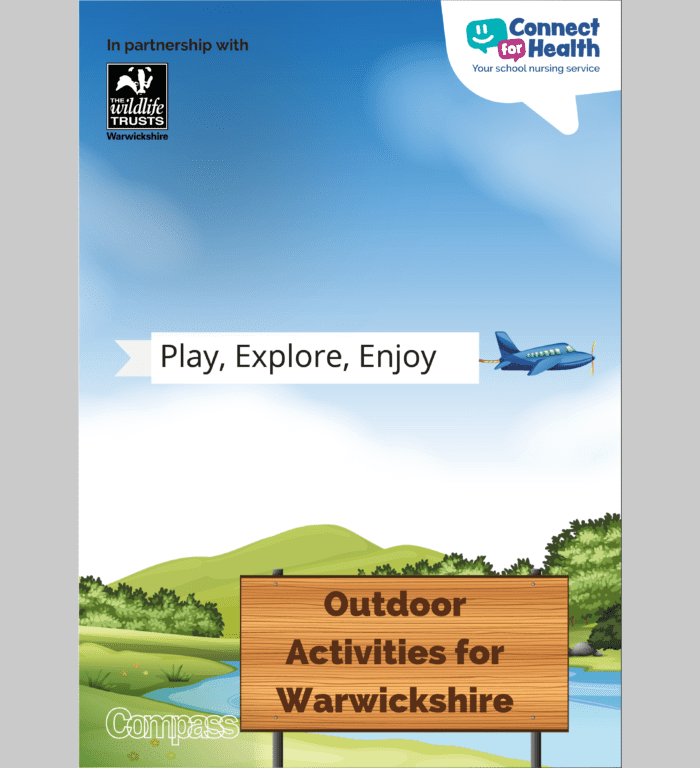 More free outdoor activities for families
Download our Warwickshire Outdoor Activities booklet for lots of activities for children to enjoy.
---

Back to Warwickshire (Connect for Health)