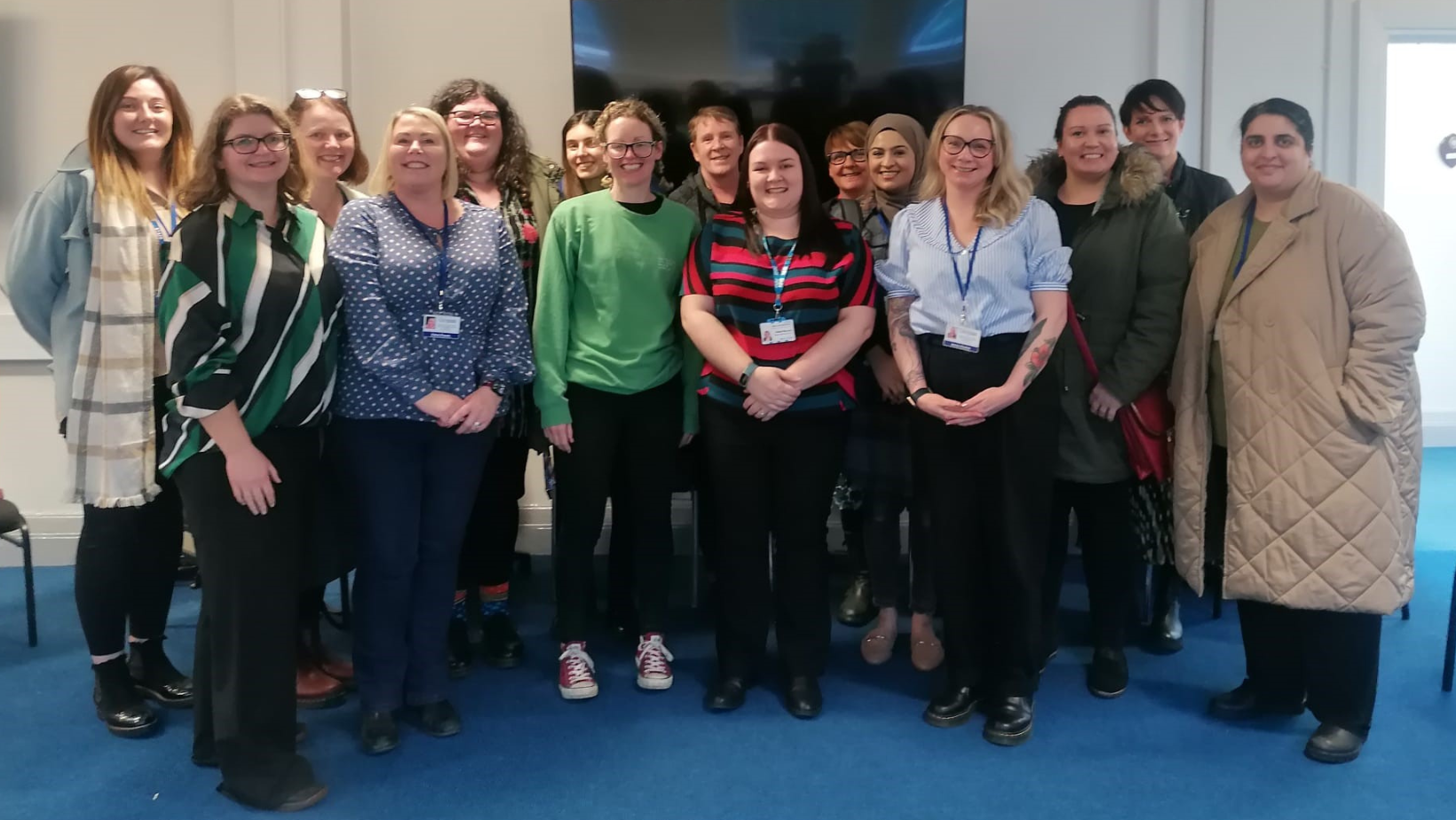 Published on: April 25, 2023
The Compass Changing Lives team have been looking at ways to improve the way parents and carers can get mental health support help for their children and young people in Derby and Derbyshire.
Our team joined CAMHS South and City in Derby and Action for Children at a special meeting organised by the NHS at Kingsway Hospital in Derby.
They looked at how people reach the right organisation to get the help they need. and considered ways to improve the current systems.
Davinder Sahota, Clinical Operations Manager for Compass Changing Lives attended the event: "It was a very informative and productive day as we identified areas that need improvement as well as having some great ideas for positive change that we can implement across all services."
"Working together with other local mental health services means that we have the best chance possible for the children and young people of Derby and Derbyshire to receive the right mental health help that they need at the right time."
The teams considered referrals from the service user and staff point of view, identifying value, how long it takes to complete and what the challenges are as part of the process.
Davinder continued: "There was a lot of experience, knowledge and passion to understand what changes need to be made to help develop a more user friendly referral pathway, which will ultimately create a brighter tomorrow for children and young people as well as their parents/carers."
Donna Green, Senior Commissioning Manager for Children and Young Peoples Mental Health at NHS Derby and Derbyshire Integrated Care Board and Joined Up Care Derbyshire said: "It's important that services come together to share expertise and ideas as each have a unique role to play in meeting children and young peoples mental health needs and its only by working together that we can really make change."
In the image above, some of the Compass Changing Lives Team at the Pathway event; Michelle Allen- Team Leader, Claire Poyser- Supervising practitioner, Myra Yassir- Supervising practitioner, Jaclyn Poulter- EMHP, Marissa Mellors- Senior Business Support, Davinder Sahota – Clinical Operations Manager