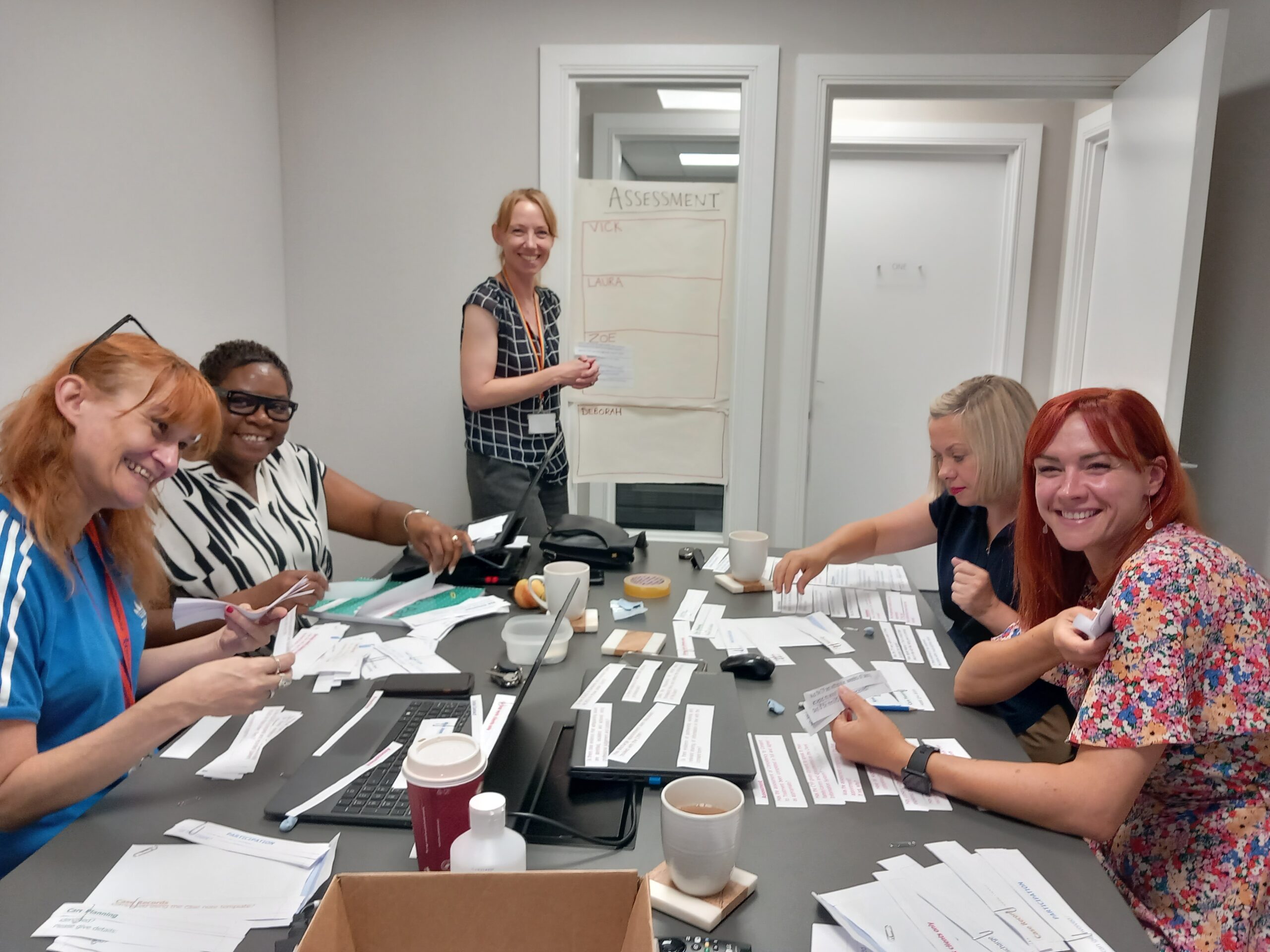 Published on: July 12, 2023
Managers from Compass mental health support teams and emotional health & wellbeing services met at the charity's head office in York to develop a suite of audit tools to measure the quality of our work.
Lisa Gale, Compass Assistant Director of Operations ran the Standard Quality Audits Workshop alongside fellow Senior Management Team member Sue Cody.
Sue leads on auditing within the organisation, supporting Service Managers and Clinical Leads, analysing key themes and reporting on the audits to Compass' Senior Management Team and Clinical Governance Group.
Sue said: "The aim of the workshop was to focus on the development of audit tools to encompass the specific areas of the work within Compass – Assessment, Intervention, Discharge and Participation."
She continued: "Auditing is one of the key areas of work with which we can measure the quality of our services within Compass. It provides a key thread to our developing Quality Framework and Clinical Governance.
"Auditing ensures services are in line with record keeping standards, maintaining and providing a high-quality service to children, young people and families, as well as recognising areas where service improvement is required."
Lisa said: "The Task and Finish Group really got involved and there were brilliant contributions from everyone who were able to attend. There was lots of healthy discussion and debate, which has hopefully led to the creation of a suite of audit tools that are going to be useful and effective at refining and improving practice and ultimately improving the experience of the children, young people and families."
Pictured at the workshop are (left to right) Zoe Davis, Service Manager of Compass Phoenix and Deborah Ellis-Johnson, Clinical Team Lead in Coventry, Lisa Gale (standing) Victoria Hanley, Service Manager of Compass Be and Compass Wakefield and Laura Lockett, Service Manager of Compass GO…
Laura said: "It was a great day to get the service leads together to review and renew the audit processes. Hopefully, the new audits will ensure we are able to show a good standard of care is being effectively provided for the communities we serve. The way in which Lisa and Sue prepared for the event day was exceptional and meant we could complete a mammoth task in a streamlined, interactive way."