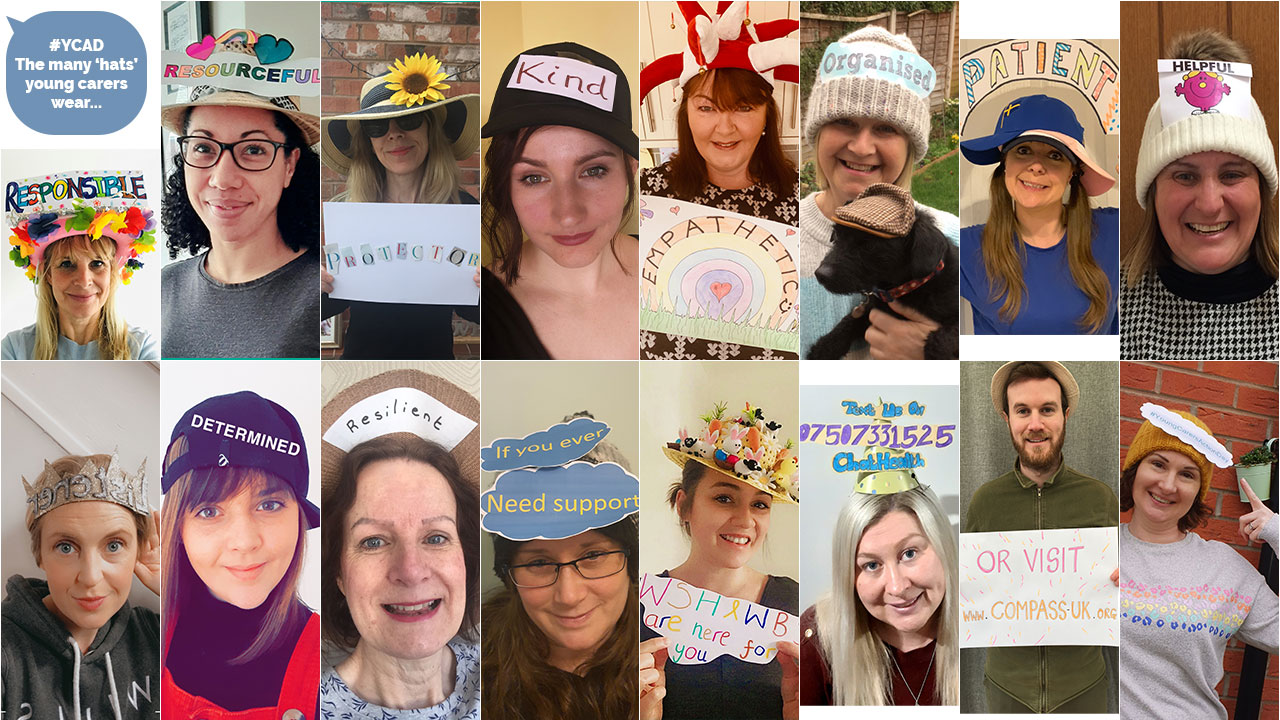 Published on: March 17, 2021
The Warwickshire school nursing team have made a video to acknowledge the amazing skills young carers develop through their caring role, and to pledge their support to young carers in Warwickshire.
Young Carer Action Day took place 16th March and focused on a theme of 'Protect Young Carers' Futures'. In support of the campaign, WSHWBS created a video sharing some of the many skills they see in young carers through the different 'hats' they wear. The video was also a chance to reiterate that support from a school nurse is just a text away.
To find out more about the support available from Warwickshire School Health and Wellbeing Service, click here.
To learn more about the #YoungCarerActionDay campaign, click here.