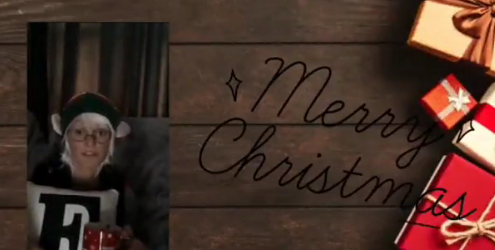 Published on: December 15, 2021
Mental health support workers in schools in the Barnsley area have created a series of videos to try to reach out and support children and young people who may need help over the Christmas period.
Compass's Barnsley Mental Health Support Team members have filmed supportive messages, introduced by Trainee Educational Mental Health Practitioner Emma Turton, in the guise of Eddie, the Elf.
Emma said: "The team want to find as many different ways as possible to reach and support the children and young people in Barnsley who are struggling with different issues that are affecting their mental health and wellbeing and give them strategies to support with this.
"We understand that we need to meet the needs of all the different children and young people who may need our support. The team also want to reduce the stigma surrounding mental health and highlight how everyone struggles sometimes particularly at times such as Christmas."
The first of the tweets is already published, with Emma, as Eddie, introducing colleague Isabelle Senior, speaking about breathing techniques to use when times get difficult.
The series will feature further coping strategies that parents and carers can share with their children and that young people can try themselves. The team also want to give a positive message about mental health to let people know that we all struggle at different times in our lives, particularly at Christmas when there is a lot of expectation to be happy. It also highlights the need to step out of our comfort zones.
The Twitter posts feature pictures of Emma's Eddie the Elf exploring the office and stepping out of his comfort zone to build his confidence and resilience.
Emma said: "The Twitter posts will hopefully reach many families, children, and young people so that they know who we are and what we do and are aware that our service exists to support them.
"We're striving to ensure everyone gets the same access to help early to achieve and reach their potential."
Jan Smith, Compass Interim Operations Manager, said: "I am so proud of the team in the creative and collective way they have come together to turn a simple idea into a series of festive themed mental health promotion tweets – from administrators to practitioners and managers this has been a true collaboration – thank you everyone"
Barnsley Mental Health Support Team's inspirational twitter feed can be seen here @CompassBarnsley