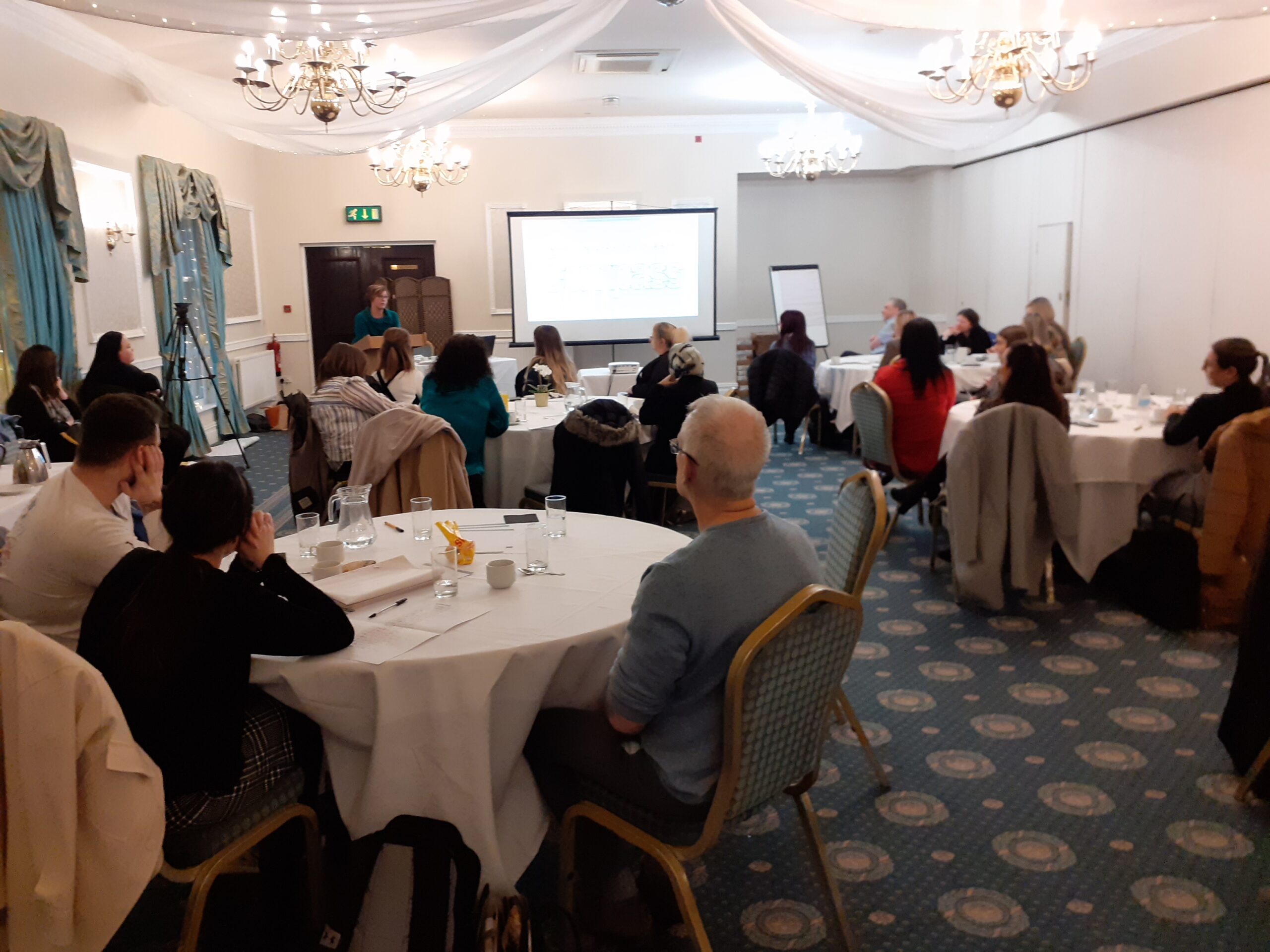 New trainee Educational Mental Health Practitioners at Compass MHST services spend half their working week for the first year at university and studying.
The tried and tested model this time sees 16 trainees in the West and Central Lancashire MHST learn the theory and clinical practice of their roles at Edge Hill University.
Wrap around support
Saffron Mason, Implementation Manager at Compass, said: "I think the model works so well for us because the university and the provider both have a key aim to get trainees through their work. We understand each other's roles, remit and needs.
"That collaborative approach is really important to make sure we've got competent, skilled staff but also so that they feel supported to do the best they can. They have got this wrap around support of the university and Compass.
Lynsey Roocroft, of Edge Hill University, said: "We look at some of the key policies and procedures that they'll need to underpin the practice.
"Then, we split the teaching into the two main components of the role. So some of it is the clinical skills – how to work individually with young people and their families to support them with different issues.

"Then, we'll look at how we apply that in the whole school context, understanding what problems are in school, how to find out about them, how to offer advice, how to offer groups to support staff, families and children and young people."
The phases of the work are aligned with the phases of the implementation of the service, so that trainees' competency steadily grows until they are able to work with school staff and see children and young people.
Workshops to discuss university assignments
The trainees have an option to be picked up and dropped off by a free minibus, laid on by Compass, for their two days' university work each week and have half a day study time on top of that.
Workshops about the university assignments are held to ensure everyone fully understands the scope of what is required.
Students spend time learning about their area and schools. They are buddied with qualified EMHPs already working in other MHSTs for Compass.
They begin on a salary equivalent to NHS Band 4, then move on to Band 5 when qualified.
Lyndsey said her team were "blown away" by Compass' approach.
And Saffron added: "Starting a new job with a new provider as well as a new university course can be quite daunting and isolating and I think having all this support in place eases that.
"It's so important to get it right for the children and young people they have joined us to help."