In todays ever progressing world the virtual world is coming to the forefront of many of our lives, making it easier to learn and connect with people all over the world at a touch of a button, at a time that's convenient to you.
Mental health conditions are at an all time high so accessibility to support services is now more important than ever.
We are excited to announce that we have partnered with SilverCloud to offer an interactive virtual support service to young adults across North East Lincolnshire.
SilverCloud is the leading global provider of evidence-based wellbeing and behavioural health solutions, delivered digitally and at scale. With nearly two decades of clinical research on effective digital delivery of mental and behavioural health interventions, they've created, and provide, an easy-to-use, measurable and modern platform to improve access and outcomes.
What is SilverCloud?
Computerised Cognitive Behavioural Therapy (cCBT)
CBT looks at how our thoughts, feelings and behaviours all interact with one another to keep our low mood or anxiety going. The programme will teach you more about what CBT is and will offer many activities to help you make practical changes to your mood.
7-8 core modules per programme and it is recommended to complete 1 module per week, each module takes about 40 minutes to complete
Evidence based interventions
Benefits of SilverCloud
Flexible & Convenient – Use wherever and whenever
24/7 access
Computer, Mobile and Tablet friendly
Anonymity – Removes stigma & increase psychological safety
Interactive
Once completed CYP can access the materials for as long as they need to
Evidence for sustained results during follow-ups
Anxiety is a feeling of fear and worry, which is natural and common. In the UK 8.2 million people that suffer anxiety and 6 in 100 people suffer from Generalised Anxiety Disorder (GAD), this means having regular or uncontrollable worries about many different things in your everyday life.
We all feel anxious from time to time, particularly when facing new, frightening or uncertain experiences. Some children and young people worry more than others, and have greater difficulty coping with the inevitable challenges and uncertainty of growing up.
Some children are naturally more anxious than others, due to their personalities. Others are anxious due to unstable and chaotic early lives that may have included neglect or abuse. Traumatic experiences such as parents splitting up or bereavement can also lead to anxiety.

The SilverCloud Anxiety package will provide young adults with the tools to help deal confidently with any anxiety issues that they may have. SilverCloud can be downloaded as an app onto a young persons personal phone so they can access help as and when required.
Suitable candidate after an initial assessment
14-19 years
Individuals suffering from mild to moderate symptoms of anxiety and depression or a mixture of both
Weekly check-ins from a trained AEMHP to ensure engagement & understanding
Packages currently on offer; Space from anxiety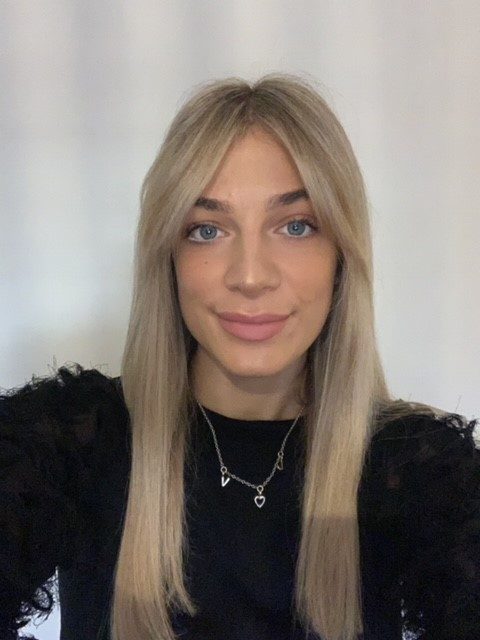 Job title: Assistant Education Mental Health Practitioner
About me: Hi there! My name is Vikki Harries and I will be your supporter whilst you complete your journey on SilverCloud.
After 3 years teaching in secondary schools, I was inspired to pursue my passion in Mental Health whilst continuing my desire to help young people which lead me to this role, where I now deliver computerised CBT.
In my down time I love being active, whether that be finding mountains to climb, playing badminton, or going to the gym. Alongside this, I love cooking and baking for my family and friends, my specialism is a white chocolate blondie!
What I love about working for Compass GO… is the inclusive environment, the dynamic team, and the strong values we represent. Everyone inspires each other to achieve the best for our young people, which is why I am so proud to be part of this service.
When you take part in SilverCloud, I will be here to support and guide you every step of the way.