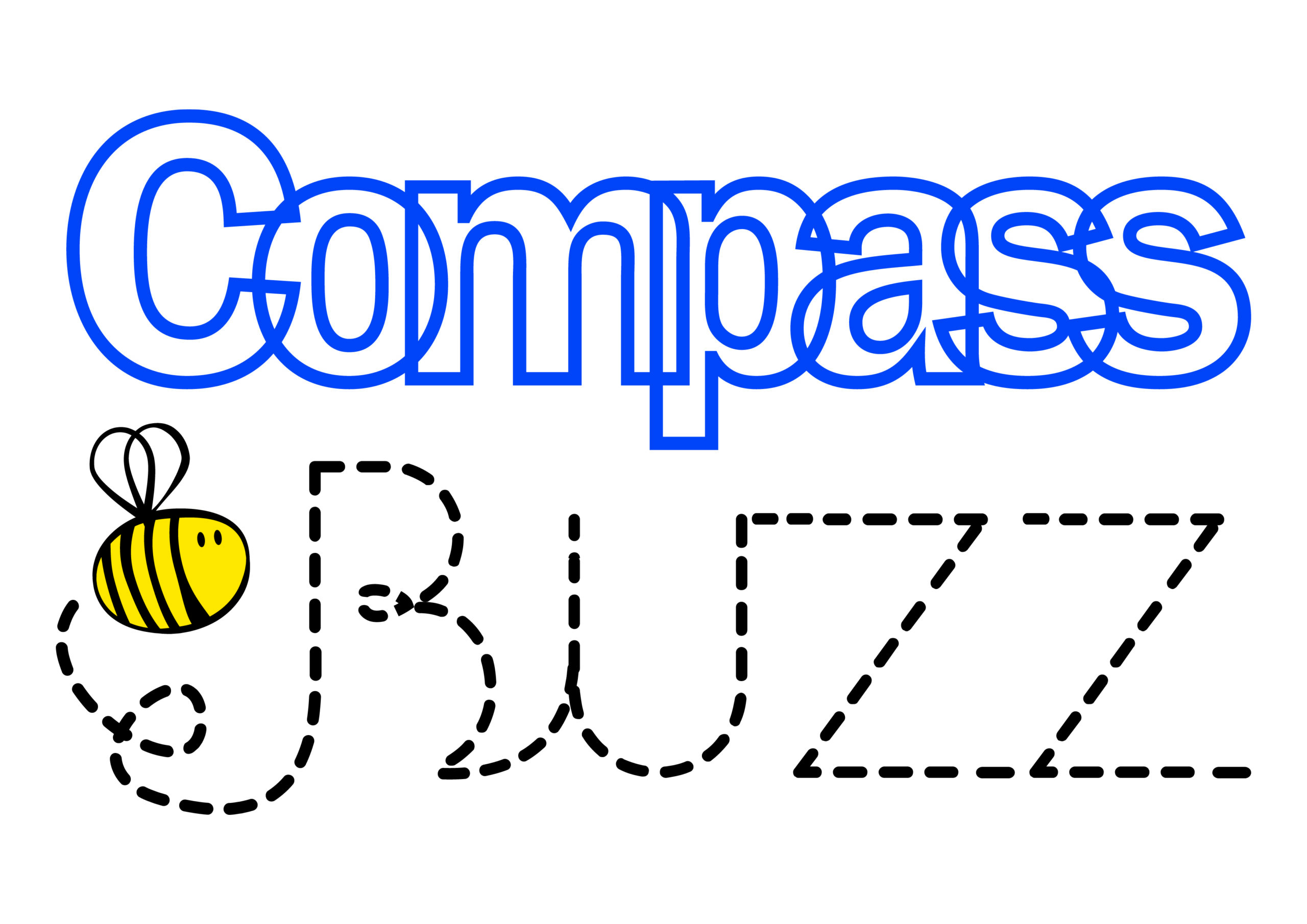 North Yorkshire's School Mental Health and Wellbeing Project
The Compass Buzz Legacy Report outlines the project's achievements over four years.
As a time-limited project, staff at Compass understood the systems they were recreating had to become self-sustaining; upskilling and empowering schools was fundamental.
We did this by…
Building relationships
We worked closely with busy schools to engage with the project, through our knowledgeable, passionate and enthusiastic team.
Training staff
Training staff at all levels across the school and the wider children and young people's workforce. We did this through a rolling programme to increase their skills, confidence and competence in dealing with emotional and mental health concerns. The training promoted a range of early help and prevention strategies as part of a wider integrated multi-agency approach.
Training school staff to train and support pupils to become Peer Wellbeing Champions. New Champions can be trained every year.
Responding to staff requests for support
Responding to staff requests for support through telephone consultation. These were used to discuss a young person's mild to moderate mental health concern and provide timely advice, guidance, support, resources, and signposting. This support has enabled staff to deliver preventative targeted interventions with an individual or group of young people, or access other specialised support.
Running confidential texting support for 11-18 year olds
BUZZ US was an important part of the project as it allowed young people to have a safe place to share any emotional wellbeing and mental health concerns. Compass BUZZ wellbeing workers responded to the text messages by providing advice, guidance, strategies and signposting directly to young people.
Launching a wellbeing network in schools
Launching a Wellbeing Network of schools / colleges across the county who have signed up to an agreement. We engaged the schools and organised and chaired the first sessions, and after 9 months we handed this over to the schools to facilitate themselves.
Schools told us how they'd developed their response to mental health
The impact of the wellbeing policy is monitored through carrying out surveys to measure pupil wellbeing.
Mental health is now integrated within the school curriculum, with specific actions identified.
Creation of a safe, supportive and calm space for anyone who needs quiet time.
Mindful Yoga now features in PE lessons as a way of teaching about healthy bodies and healthy minds.
Schools told us the impact the service had on every day life
The whole school focus on mental health and wellbeing means that children feel safe and cared for in school.
Wellbeing is a part of every aspect of the school. The school is imparting wellbeing skills and knowledge with children that will last them a lifetime.
Ofsted reported that a school saw significant improvements in behaviour since working with pupils on developing a much greater understanding of their emotions and their mental health.
All staff are empowered to understand issues, so they are dealt with supportively and swiftly. The children are aware that this level of support is available to them in school. They know where to go and who to approach to get help. They are keen to get the help when they need it.
Staff know when to seek support from outside agencies.
Testimonials
The legacy report includes some of the many testimonials we received
A huge thank you…for the free training provided which has been informative and led brilliantly.

We have used all the training levels to further inform our practice and are grateful for the newsletters and resources that are regularly sent into school.

A SENCO and Inclusion Manager
All of my staff, both teaching and non-teaching, were incredibly positive following the training.

We have formed strong professional working relationships with Emma and Pip in a very short time frame.

A primary head teacher
We have been very impressed with the training and the quality of trainer.

The staff at Compass BUZZ dealt with our requirements on a one-to-one personal level and provided a great level of training. We have been so impressed.

An independent school's spokesperson
To learn more about the Compass BUZZ legacy in North Yorkshire or for information about the recent Compass learning event entitled 'Bringing the whole School Approach to Life', please email info@compass-uk.org.