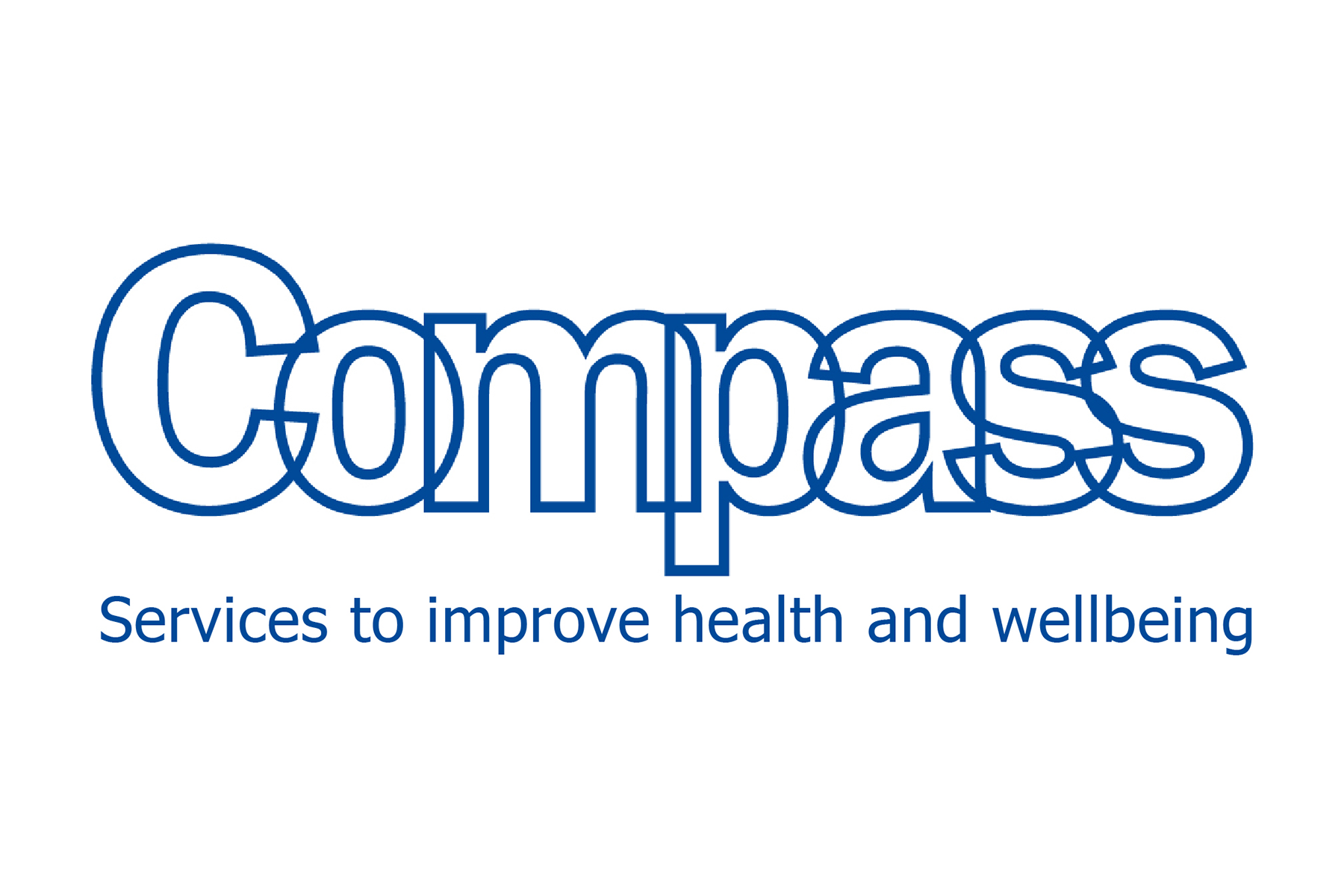 COMPASS teams
We come from a wide range of diverse backgrounds and experiences.
Where possible we employ local people to deliver local services in local communities. All of us are committed to Compass' vision, values and ethos and strive to bring them to life in our everyday work.
It's a team effort at every level of Compass. We believe everyone has an important part to play, irrespective of role. What is common to all is our ability to work collaboratively and creatively with people, for people.
To meet our teams, view our services.
COMPASS leaders
Executive Directors
Rachel Bundock – Chief Executive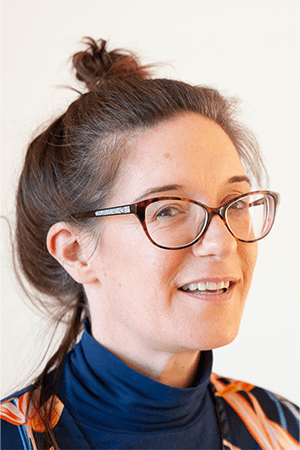 I'm Rachel, Chief Executive of Compass, Caldicott Guardian and an Executive Director to the Compass Board, leading a team of over 200 staff and volunteers.
I joined Compass in 1999 as a frontline worker and have progressed, taking on a number of different leadership and management roles within different service types and in more recent years as an operational director.
My 20 years experience of delivering, developing and leading a range of health, wellbeing and lifestyle behaviour services for children, young people and adults in both the community and prison settings has given me a real insight and understanding of how different public health services interlink and where there are gaps and opportunities in provision for more joined up work.
This understanding has been a real driver in my passion for developing new and innovative service models which respond directly to people's needs and I am dedicated to providing flexible and adaptable services that are 'in tune' with and respond to peoples' needs early, before problems escalate.
I have been at the forefront of developing early intervention services, most notably integrated risky behaviour services that provide support with multiple lifestyle and wellbeing issues 'under one roof' without the need to be passed between services. In addition I had a real desire to screen and identify health and wellbeing needs early, which motivated me to work with topic experts to develop an innovative school nursing service for all school aged children, using universal screening and analysis of data activity to evidence actual need and deliver services that matter most to pupils, families and schools.
An exciting new chapter for Compass is the development of emotional and mental health and wellbeing training for professionals. By adopting a preventative and early help approach, we are combining Compass' expertise in training, action learning and delivering public health interventions alongside key industry partners to help reduce mental and chronic ill-health and improve support available for professionals.
My motivation is based on a simple principle that everyone has a unique skill and talent and anything is possible. I have a fundamental belief we need to learn from evidenced need and people's lived experiences across each stage; from prevention, early help, through to treatment. Each stage informs the other and in turn directs what we do, why and how we do it. The key is then having the right people with you who can help make it happen'. This approach is at the heart of all that we do in Compass.
Mark Roberts – Financial Director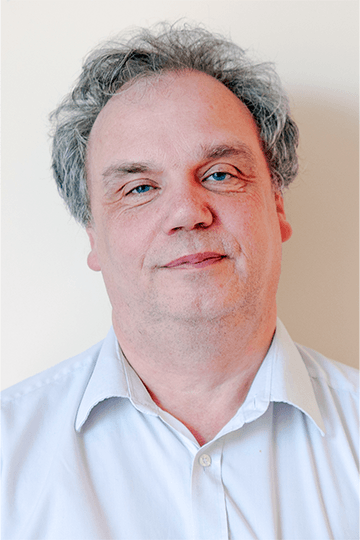 I'm Mark, a Chartered Accountant with a wide range of experience in both the private and voluntary sectors. Over my career I have enjoyed working in a variety of organisational positions, to use my financial and general management skills to drive change and improve financial results.
Since 2007 I have held Finance Director roles in the not for profit sector, initially with an 11-18 Academy school and more recently with Compass.
I use my commercial experience, gained in the private sector, to successfully support innovation and performance at Compass.
Senior Management Team
Kim Jones – HR Director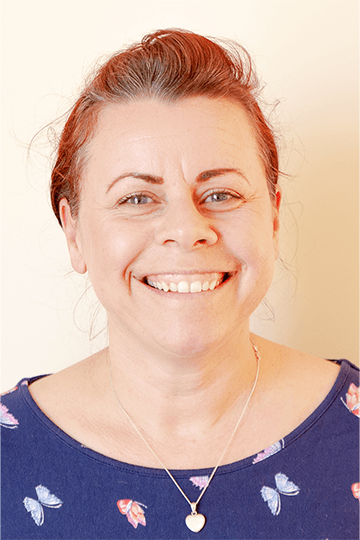 I'm Kim, HR Director at Compass, a member of the Senior Management Team and responsible for leading the HR team to support our staff team and volunteers.
I joined Compass in 2014 and have 20 years experience within HR across private and voluntary sectors. I am a Chartered Member of the CIPD, with a BSc (Hons) in Psychology and a Diploma in Therapeutic Counselling. I have worked in senior HR roles for over 10 years spanning SMEs and corporate organisations.
I enjoy being part of the voluntary sector, recognising their unique position to innovate and be flexible in their approach in truly serving the best interests of individuals and communities. Alongside my work at Compass I have also been involved with small voluntary sector organisations working as a counsellor for young people which I have found greatly rewarding.
Our people are key to delivering high quality services within Compass and I am responsible for ensuring we recruit, retain and develop our staff team and volunteers into being the best they can be. I feel privileged to be part of a very talented and passionate staff team at Compass who are inspired by making a real difference to those they work with.
Maggie Clarke – Assistant Director Universal Services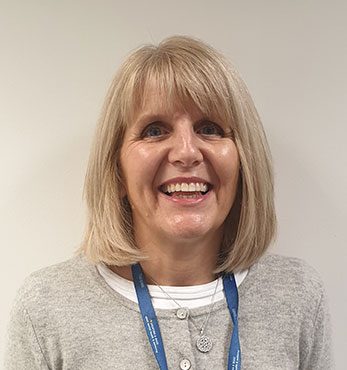 Hi I'm Maggie, a registered Children's Nurse and Specialist Community Public Health Nurse (School Nursing), made a Queen's Nurse in 2015.
My previous roles have included working in Children's oncology, Clinical Lead for Health Visiting and School Nursing in Melton and Rutland and Professional Lead for School Nursing in Leicester, Leicestershire and Rutland. I have also worked at national and regional levels including a secondment to Public Health England as a school nurse advisor.
I joined Compass in March 2016 to support operational delivery of services and one of the things I most enjoy about the role is being able to work with amazing teams who are making a positive difference every day to the lives of families, children and young people.
I have responsibility for the delivery of the Warwickshire School Health and Wellbeing Service (school nursing) and two services in North Yorkshire; Compass BUZZ, which adopts a whole school approach to enable staff to support the mental health and wellbeing of their students, and Compass REACH, delivering support to young people affected by substance misuse, poor sexual health and issues relating to emotional health and wellbeing.
I really enjoy the flexibility of Compass, a forward thinking organisation where we work collaboratively with young people to enable and empower them to meet their health needs in ways that are meaningful to them. For example using my special interest in transformational and digital services for young people, I have enjoyed introducing text messaging and web-based health provision into our services.
Outside of Compass I am the Executive Lead Officer for the national School and Public Health Nurses Association (SAPHNA) and represent them locally and nationally to support practitioners, raise the profile of school nursing and present clear service models to commissioners. I am also a founder member of the 'We School Nurses' Twitter community.
Jordan Soondar – Clinical Governance Lead
Hello, I'm Jordan and I have 24 years' experience of working in the health and social care sector, with a background in mental health and substance misuse nursing. I moved into senior management in 2014 in various third sector organisations and took on my role as Compass Governance Lead in November 2021.
I am responsible for leading, advising on and driving forward the clinical governance framework, including quality assurance, to support integrated care delivery. In order to ensure best practice, I work closely with our operations teams to provide advice and to inform operational processes from a clinical and quality assurance perspective.
Whilst I was involved in direct care delivery, I enjoyed the one-to-one contact with service users, their families and carers and found it rewarding to recognise an individual's potential and help them make changes towards achieving their goals; making a difference for those individuals and those close to them.
I am now privileged to use these experiences to have a much wider positive impact, by looking at innovation and service development to drive continuous improvement and provide a good quality service for service users and their families.
The Compass values are truly shared across the organisation, it is exciting to work with like-minded people. The agility of Compass gives us the ability to be flexible as an organisation and implement change quickly, when needed. It is very enabling to challenge the status quo and look for alternative ways of doing things, to better impact on people's lives in an ever-changing landscape.
Rose Kearns, Assistant Director – Business Development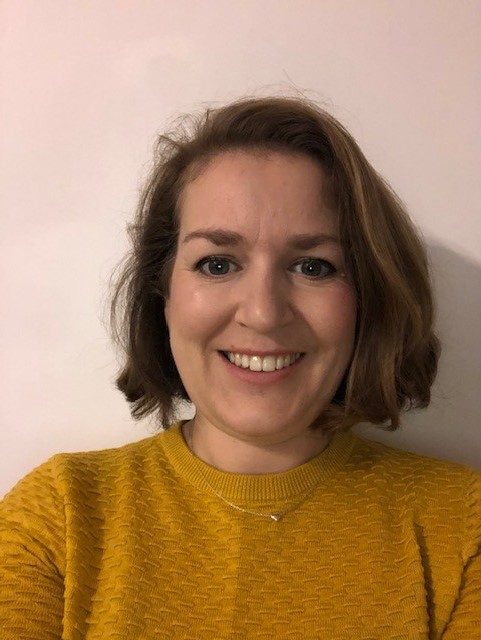 I'm Rose, delighted to be Compass' Assistant Director – Business Development. I joined Compass in 2018, following 15 years in business development roles across a variety of sectors including an international engineering consultancy and a global law firm, bringing an alternative perspective to Compass.
I work nationally with teams across Compass to meet the targets of our business development strategy; centred on managed growth, quality implementation of services and sustained effective service delivery.
With service users at the heart of what we do, there's a real drive across the organisation not to stand still, but to adapt to design solutions and models, that meet their changing needs. A big part of my role is to find opportunities to enable us to support service users in the best ways possible and I enjoy working across the organisation and with partners, commissioners, other stakeholders and service users to achieve this.
Outside of Compass I am very proud to be a school governor of a wonderful primary school in Harehills, an inner-city area of Leeds. The challenges I see in the school and its wider community means I well understand the importance of early help, intervention and prevention and recognise how well aligned Compass's values and approach are to supporting the communities we serve.
I really enjoy my role with Compass, which is hugely varied with no two days the same. With our wonderful team, I'm excited to see what more we can achieve.
Jan Smith, Interim Operations Manager for our Mental Health Support Teams (MHSTs)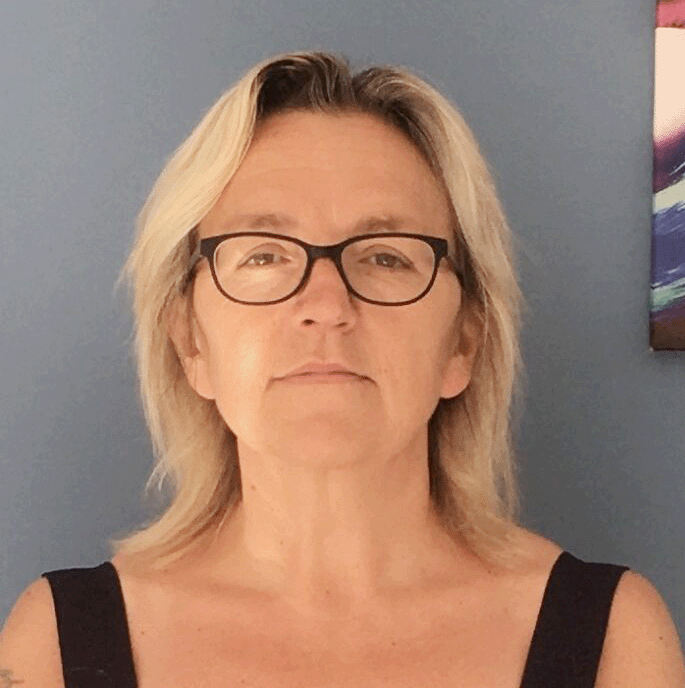 Hi, I'm Jan and I am the Interim Operations Manager for our Mental Health Support Teams (MHSTs).
I have over 30 years' experience in mental health and community care working across the NHS, Local Authority, and community organisations. I have enjoyed professional time as a Nursery Nurse, Registered Mental Health Nurse and in Development and Operational Management roles, working with people across all life stages from birth to the end of life.
Much of my career has been in mental health care settings so working with the skilled MHSTs to develop and provide early mental health and emotional wellbeing support, alongside mental health awareness and education, is a real privilege.
I really value the opportunity to work creatively and flexibly with Compass, to respond to the individual needs of children, young people and families and to see how their experience can – and does – shape and influence our work.
COMPASS board
Compass has a Unitary Board of Directors, made up of eight Non-Executive Directors and three Executive Directors from the Senior Management Team (Chief Executive, Finance Director and Operations Director for Specialist Services):
Non executive directors
Claire Wesley – Chair of the Compass Board
Claire is a solicitor who specialised in tax and worked with a variety of UK and international businesses on all aspects of share/bonus plan advisory work and was a partner at PwC and Deloitte. Claire has been a Governor at St Peter's School in York, Vice Chair of Ryedale CAB (& Trustee of CAB Mid North Yorkshire following the merger of Ryedale) and is currently a member of the University of York Remuneration Committee and involved with the Arts Society as Chair of The Arts Society Ebor and Secretary for the North East Area. Claire is also a member of Compass' Audit & Risk Committee.
Dr David Webster – Vice Chair of the Compass Board
David has a background in medical research and development. He became Technical Director and subsequently Managing Director of Smith and Nephew UK and Ireland. He was a Council member of the Association of British Healthcare Industries and has been an adviser on bio-science projects to several Yorkshire universities. He was a member of the NICE Appeal Panel for 13 years and a non-executive director of the East Riding of Yorkshire Primary Care Trust. David is also a member of Compass' Audit & Risk Committee.
Claire Wood
Claire is a retired nurse with 37 years experience in the NHS, which included 12 years as an Executive Nurse in both Acute and Primary Care Trusts and 2½ years as the Chief Executive of the East Riding of Yorkshire Primary Care Trust. She is educated to Masters level in Management and Leadership in Health and Social Care. Since October 2008, Claire has been appointed to a number of voluntary roles in the public sector.
Len Pendle
Len started his career in various biological research roles in the healthcare industry for a Global Medical Healthcare company specialising in Orthopaedic implants, trauma repair, minimally invasive surgery and advanced wound products. He then transitioned into senior roles in facilities management and finally as Human Resources Director within the same sector.
Len is currently a Pensions Trustee and a listening volunteer with Samaritans and has held a number of posts within this organisation including Trustee and Branch Director.
Simon Kingsnorth
Simon has a background in Human Resources and runs his own consultancy following over 20 years in the Financial Services and Healthcare industries. He was previously a non-executive board member of Leeds Mind and is driven by helping businesses to build engaged and inclusive workplaces where everyone can do great work. He holds an MBA and a MSc in Psychology and is a Chartered Fellow of the CIPD.