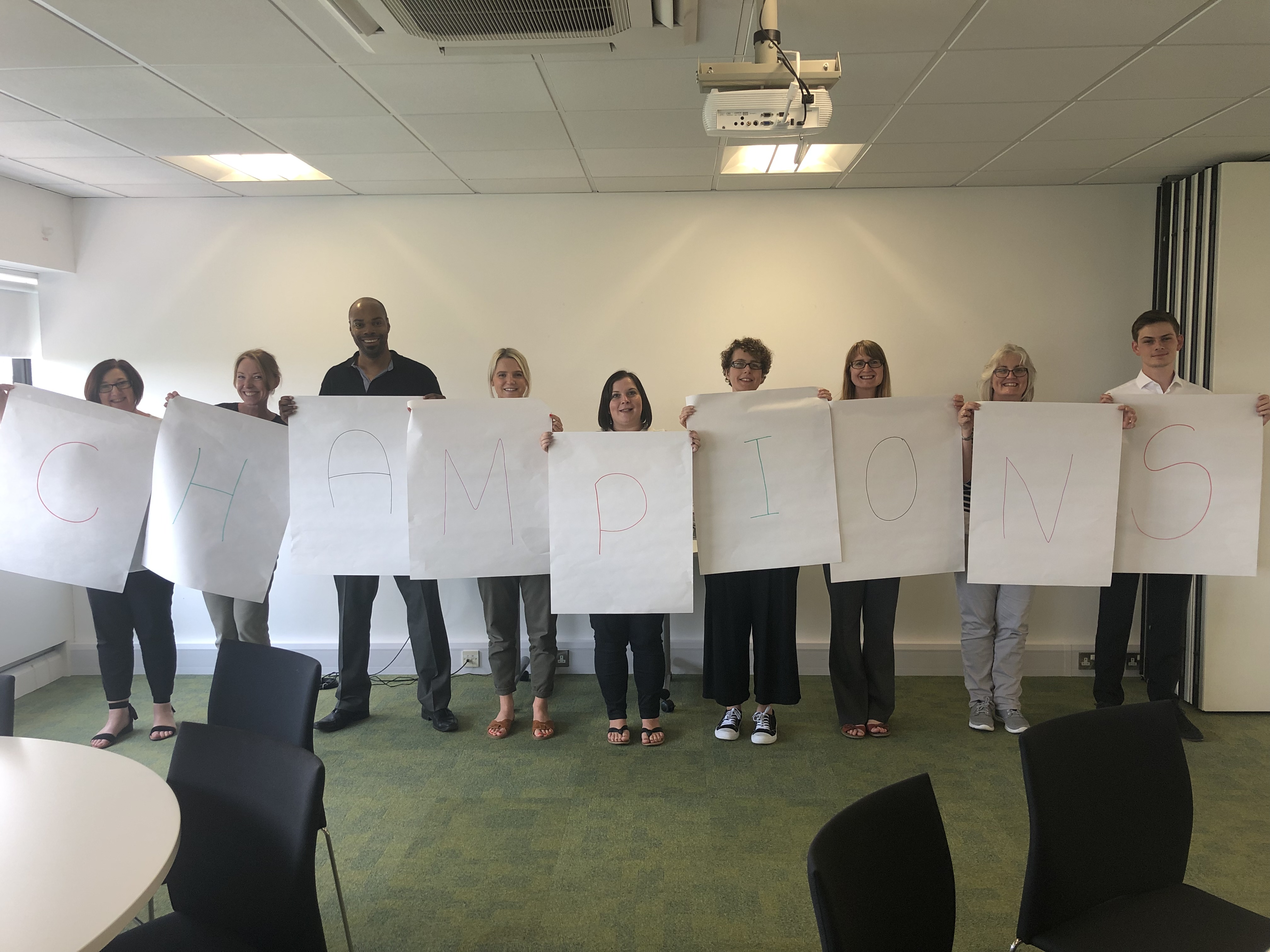 Published on: July 16, 2019
Sunny Milton Keynes was the location of our inaugural 'digital champions' meeting with Austin from WSA.
Compass staff from services up and down the country joined forces to explore how we will use our new website to ensure we have maximum impact and extend our reach to as many service users and families as possible.
The enthusiastic digital champions will endeavour to keep you posted with exciting news and events – so make sure you keep checking our website for updates!