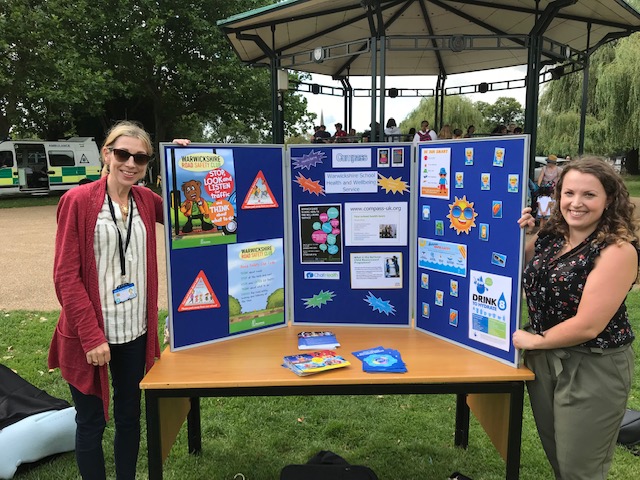 Published on: August 21, 2019
National Play Day is an event celebrating children's right to play, held in August every year. Warwickshire School Health and Wellbeing Service were invited along to speak to families at play day events held in Stratford-Upon-Avon and Rugby.
There were lots for children to do, from our sugar game to football. There was a climbing wall for the more adventurous at Stratford, while those who attended the Rugby event were invited to take part in mini Olympics.
This was a great opportunity to share health information with parents/carers of school aged children, highlighting the support the service can offer to children, young people and families and how to contact us.
The turn-out was fantastic and our staff enjoyed meeting families and carers in the communities in which we work.