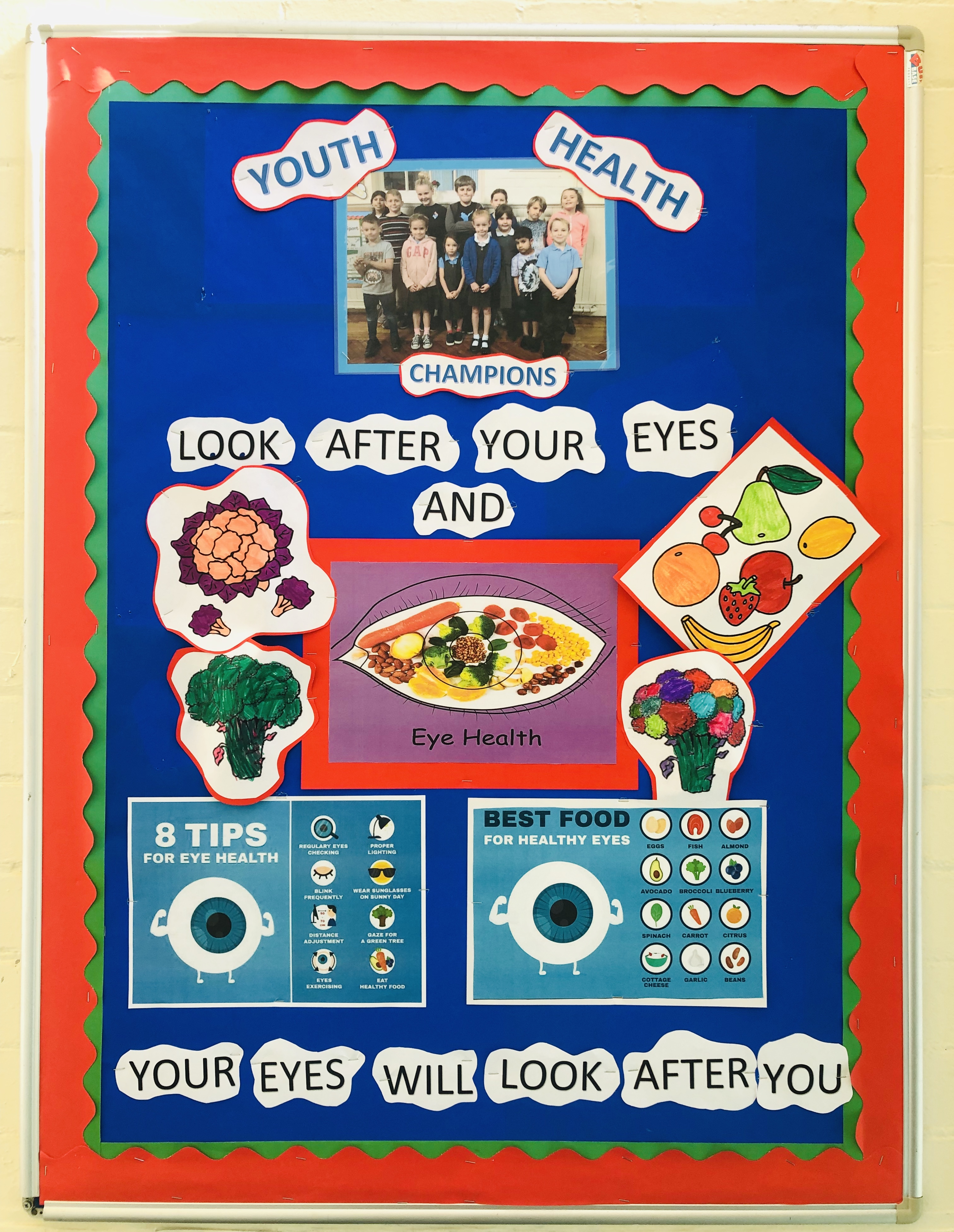 Published on: September 26, 2019
Warwickshire School Health and Wellbeing Service would like to welcome Clapham Terrace Primary School to the Youth Health Champions project. The School Health team met with pupils of different ages from Clapham Terrace to complete an 'All About Me' ice breaker and then a focus on Eye Health which included a quiz and colouring in for the younger pupils.
The session went well with all children leaving knowing how to best look after their eye health including how often they should have vision checks and which foods are good for your eyes. The school provided the Youth Health Champions with a display board for them to update once a term with relevant health messages. Following the eye health session, the board was adorned with information and the Youth Health Champions completed work on Eye Health in readiness for Eye Health week 23rd-27th September 2019.
Warwickshire School Health and Wellbeing Service are looking forward to developing the project further both within Clapham Terrace and other schools in Warwickshire. The aim of this project is to teach the Youth Health Champions about health and wellbeing and for them to teach their peers. This will be done in various ways including experiments which can be recreated in the classroom, quizzes, displays and activities.