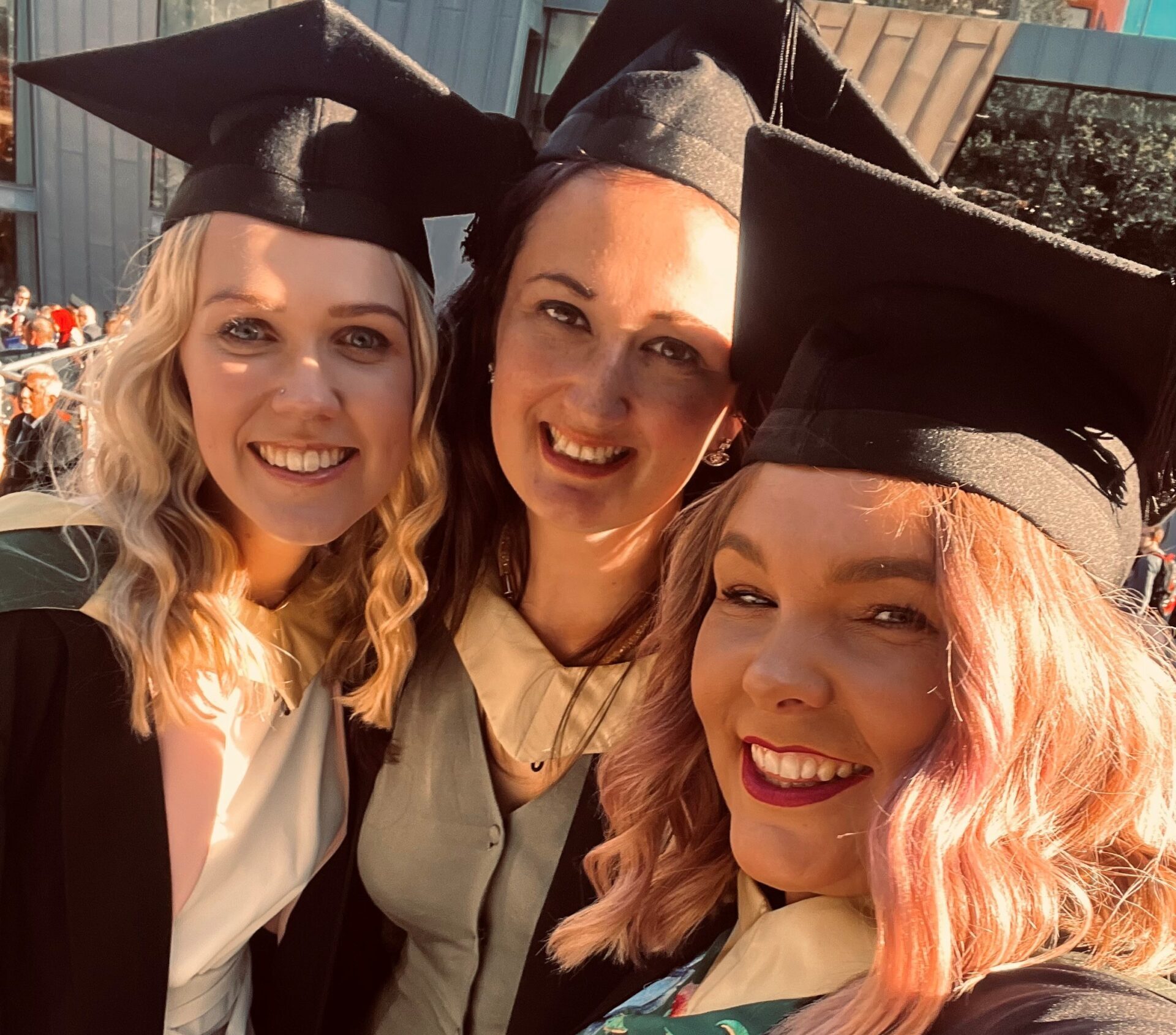 Published on: November 24, 2022
Three staff members at Compass GO… have finally been able to celebrate graduating from Sheffield University after studying a Postgraduate Diploma in Mental Health Practice in Education Settings.
Lauren Snell, Sophie Flett, and Rebecca Holmes are fully qualified Education Mental Health Practitioners for Compass GO…
They all studied the one year postgraduate course but due to Covid lockdown restrictions the graduation ceremony was put on hold.
Laura Lockett, Service Manager at Compass GO… said: "The training course is important to ensure that the children and young people access evidence-based therapy.
"Our professionals say the course has helped them to effectively support a variety of children and young people with emotional and mental health wellbeing needs."
And she added: "We are incredibly lucky to have Lauren, Becca and Sophie as part of the Compass GO… team and wish them every success in their roles."