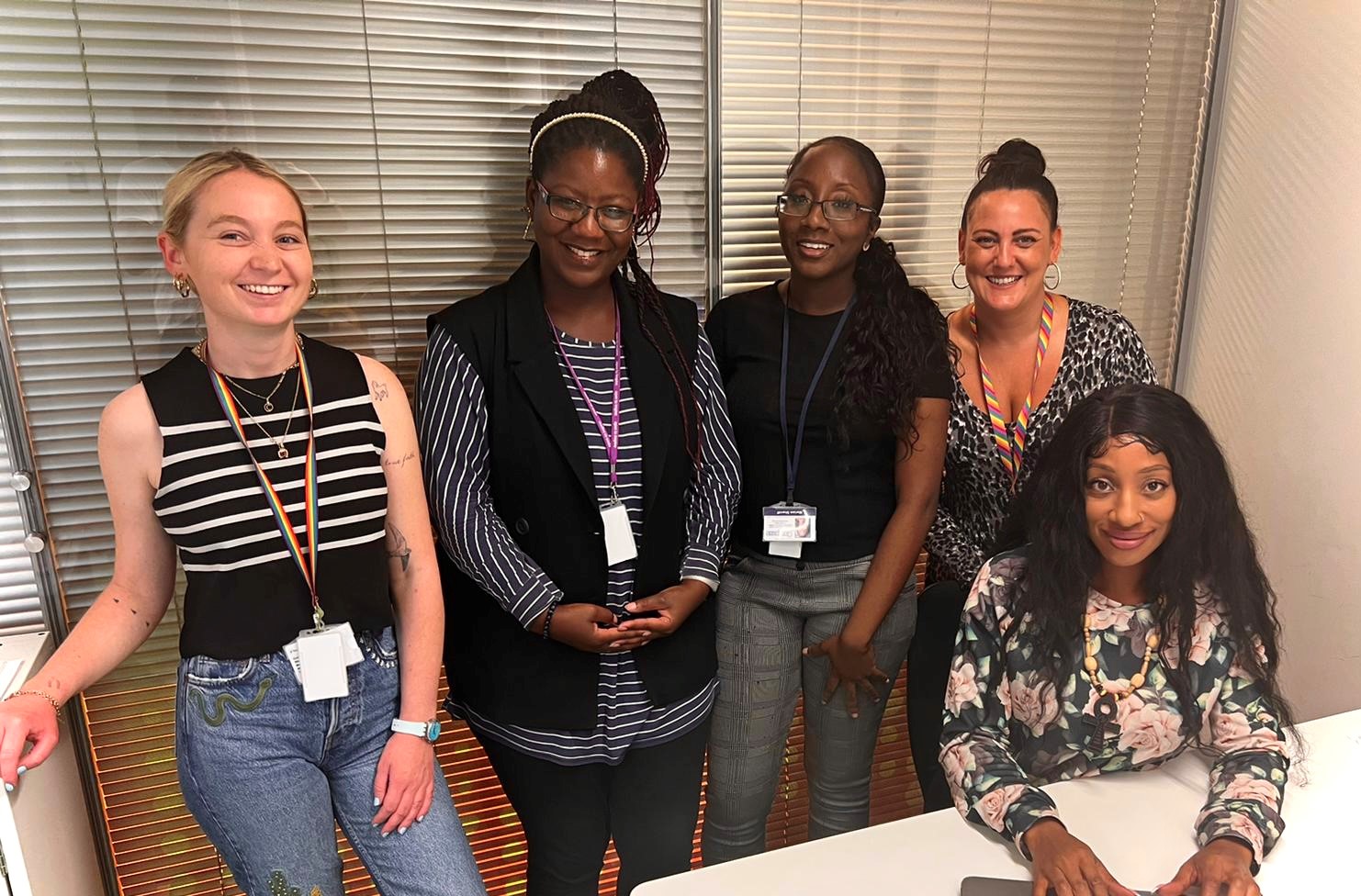 Published on: October 27, 2022
As part of Sexual Health week , members of the Tower Hamlets Safe East team visited Hult Business School over two days to raise awareness about sexual health, well-being and the highly popular C-card.
The trio of Mariam Sheriff, Rachel Rigby and Natalie Mason attended Hult Business School's sexual health week event engaging with students aged 18 to 23. Their stall displayed condom packages, c-cards, Safe East business cards, flyers, sweet treats and sperm key chains which seemed to be a favourite and great conversation initiator.
Mariam, Engagement and Participation Support Worker, said: "It was so enjoyable to see the enthusiasm surrounding conversations about sex, sexual health and sexually transmitted infections (STIs)."
"You could tell that the culture at Hult was open and non-judgemental and there was a genuine care from students about their sexual health which was refreshing. The c-cards being a favourite, with the STI kits following closely behind literally showed this!".
And she said "It was great to experience setting up a stall for the first time and interacting with students for best part of the day. You don't always know the reception you're going to receive when going into certain settings but for a first, it was certainly warm and uplifting."
"Some conversations were matter of fact; others very light-hearted but all very progressive. A lot of insight was shared so you could tell the students were taking things away that would help them, as much as my colleagues and I were learning from them. It was brilliant to see.
And she added: "I'd say our two days at Hult were a big success in promoting the service and starting the process of building relationships with the students. With over 80 c-cards sign ups and hundreds of condoms distributed, I think it's fair to say it was a success."