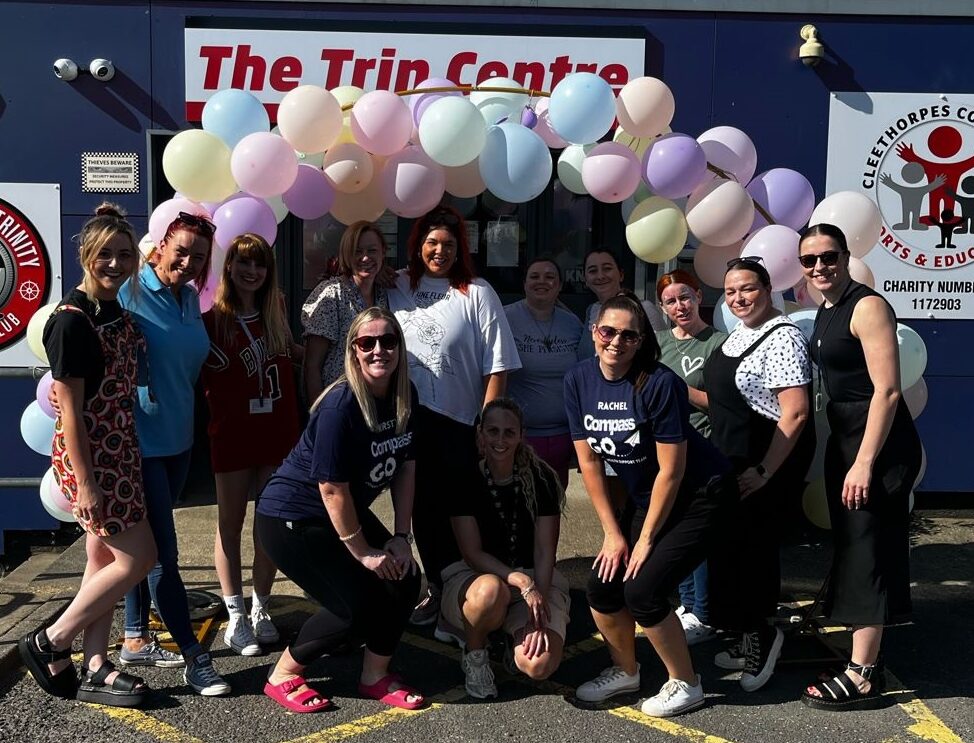 Published on: October 30, 2023
The Resilience Project at Compass GO! held its Wellbeing Festival at The Trin Centre, Cleethorpes for secondary school pupils.
Compass GO! Supervising Practitioner Becca Holmes, the project lead, said she wanted to "encapsulate everything we do as a project in one event".
There were stalls devoted to Body image & Self-Esteem, poetry and rap, sleep, self-care, mental health, positive affirmations & gratitude including a glitter bar and friendship bracelets.
A physical activity timetable included the following workshops on Meditation and Yoga, football skills, box fit and dance.
Becca said: "It was a great opportunity to work collaboratively with local agencies.
"The young people that attended thoroughly enjoyed the day and some stayed for the full day. The festival gave them the opportunity to try new things and to enhance their own knowledge regarding their own well-being.
Kirstie Long, Compass GO!, Supervising Practitioner: "I thought from the moment I arrived, it was full of enthusiasm and team work. Each stall was carefully thought out and it was evident that a lot of time and effort had gone into the careful planning of the day. It looked beautiful."
And EMHP Rachel Whitfield, added: "I loved being a part of the Resilience Festival! It was a great opportunity for everyone to come together as a team to hold such an amazing event for the community. The young people I spoke to said they had enjoyed their day and looked forward to Compass GO doing something similar again in the future!"
And Ray Blain, Operations Manager at the Trin Centre, said: "Well done Becca. Seeing all the planning and hard work you put in to it over the last couple of months shows the dedication you have. Thankyou for letting us host and I am hoping it is the first of many events working together in the future."