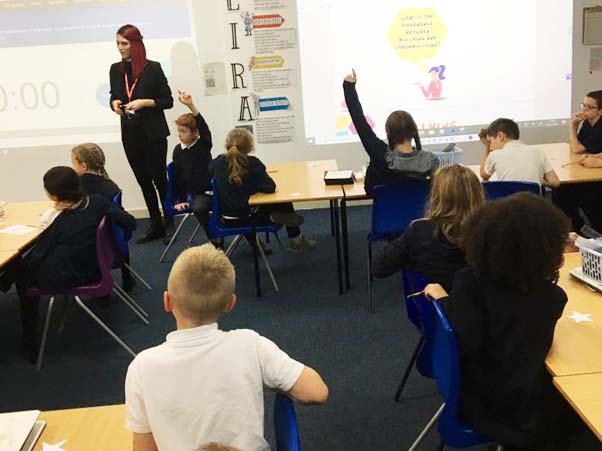 Published on: November 21, 2022
Our Heathy Relationships Practitioner at Compass Be has highlighted the importance of "reaching out for support" during the recent Anti Bullying Week.
Kirsty Taylor visited Worsborough Common Primary where she discussed, with young people, who they can reach out to and how they can reach out if they feel they are being bullied in person or online.
Kirsty said: "We spoke about the negative effect bullying can have on mental health and wellbeing for children and young people and how we can support our friends if we spot signs of bullying.
"I explained in the workshops the importance of being respectful online when communicating with peers and how to deal with difficult situations online. Discussions also took place around boundaries and why boundaries are important in a healthy friendship."
Kirsty made the workshop interactive by asking the pupils to identify safe adults they could reach out to and asked the children to write down one piece of advice they would give to a friend if they were experiencing bullying/cyber-bullying.
Kirstie Booth a HLTA at Worsborough Common Primary was delighted with the workshop. She said: "Thank you to Kirsty and Compass Be! So important to keep exposing our children to these topics to help keep them safe''
Compass Be visited schools across Barnsley to deliver workshops around bullying and cyber-bullying as part of anti-bullying week which took place from Monday 14th November to highlight the importance of 'reaching out.'