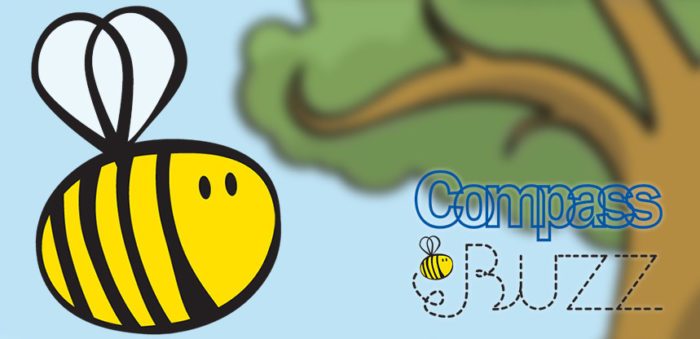 Published on: October 4, 2019
BEEcause the Service User's Voice is vital to keep us all BUZZing…
Participation is enormously important at Compass BUZZ. Gaining the voice and feedback of our service users, for example through consultation with youth groups and capturing the views of young people via BUZZ US text messaging service; means that as a project we are able to develop in collaboration with children and young people. Given our aim is for children and young people to be happy, healthy and to reach their own individual potential; consistently prioritising participation helps us to remain focused on service users needs every day.
Lorna Reeve, Young Minds activist said in 2018 "[Participation in Mental Health Services] can start simply, with resources that explain people's options, opening the channels of communication between young people and professionals. Once young people start to feel more able to engage, it is possible to gain specific feedback from them, giving them more autonomy and the ability to make positive changes for themselves and future service-users".
Young people themselves named our project, Compass BUZZ. They consult with us on a regular basis continuing to influence every element of our project. A wonderful selection of young people from Stokesley High School and Harrogate Youth Council took part in the inspirational videos featured in our Level 2 and 3 training which have a lasting impact upon school staff. Young people also provide ongoing feedback on how they wish fundraising money to be spent and on Compass' participation forms such as the Service User Charter, which explains the rights of service users working with Compass.
We have established strong links with a range of youth groups such as the Yorkshire Young Minds Combined group, which brings together young people from both North Yorkshire and York to meet directly with representatives from mental health and wellbeing services in their areas. We also continue to work closely with as many youth groups as possible, including Flying High, a group of children and young people with special educational needs and disabilities (SEND) who represent the views of others within North Yorkshire and The Young Peoples Council which is a youth voice group for care experienced young people in North Yorkshire.
We are privileged to work closely with The North Yorkshire Youth Executive, which is a representative group of young people in North Yorkshire who come together to meet with senior managers and decision makers. Jason Parkinson is the Chair and Aimee Walker is the Vice Chair.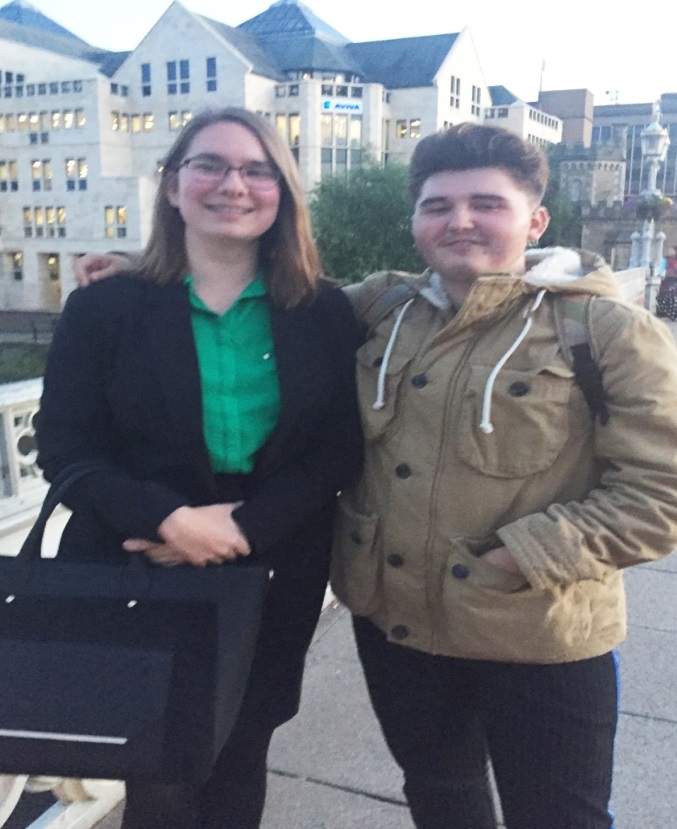 Jason kindly shared his views about the importance of good mental health support for young people…

"As a youth executive, we are built up of a number of groups including young carers, LGBT young people, looked after children, and young people with learning disabilities. Mental health is an issue which has been raised within every group which is why we have recently created the mental health flow chart and have discussed extensively within meetings how we can continue to de-stigmatize mental health issues and help young people to access the help that they need.
Mental health has also been one of the campaigns on the make your mark ballot run by the UK youth parliament for another year running which again shows just how aware and concerned young people are for the mental health support available for themselves and their peers. Mental health in young people is definitely a subject which continues to be of high importance to us as a youth executive and which we will continue to work on."
Members of the executive can also put themselves forward for election as a member of the British Youth Parliament, elections are held every two years. Those elected represent the young people of North Yorkshire both regionally and nationally and they also take part in the annual House of Commons debate held in November. Usually, mental health is a top priority to take forward.
We were delighted to receive the following feedback from Hettie Flynn, Participation Worker for North Yorkshire County Council:

"Harrogate Youth Council has worked with Compass BUZZ closely, being engaged in numerous campaigns. Compass BUZZ has ensured that projects such as BUZZ US are formulated by the young people who will be using them, letting the members shape it through listening, caring, and taking forward their ideas. HYC members have felt influential in the development of the Service User Charter, raising their confidence in project development and, importantly, personal skills in critical feedback and communication.

Compass BUZZ has provided a successful model which works and connects with potential service users to ensure their service is built on what they want. We are very grateful for the supportive relationship we have developed with Compass BUZZ and look forward to their future which we hope we are still influencing!"
At Compass BUZZ, we are committed to continuing to develop service user participation and nurture the positive links we have been fortunate enough to establish. Thank you to every single one of the children and young people who have shared their voices so far! Together, we are 'creating a buzz about mental health'.

Written by Alice Manton, Wellbeing Worker (Specialist Lead for Participation)