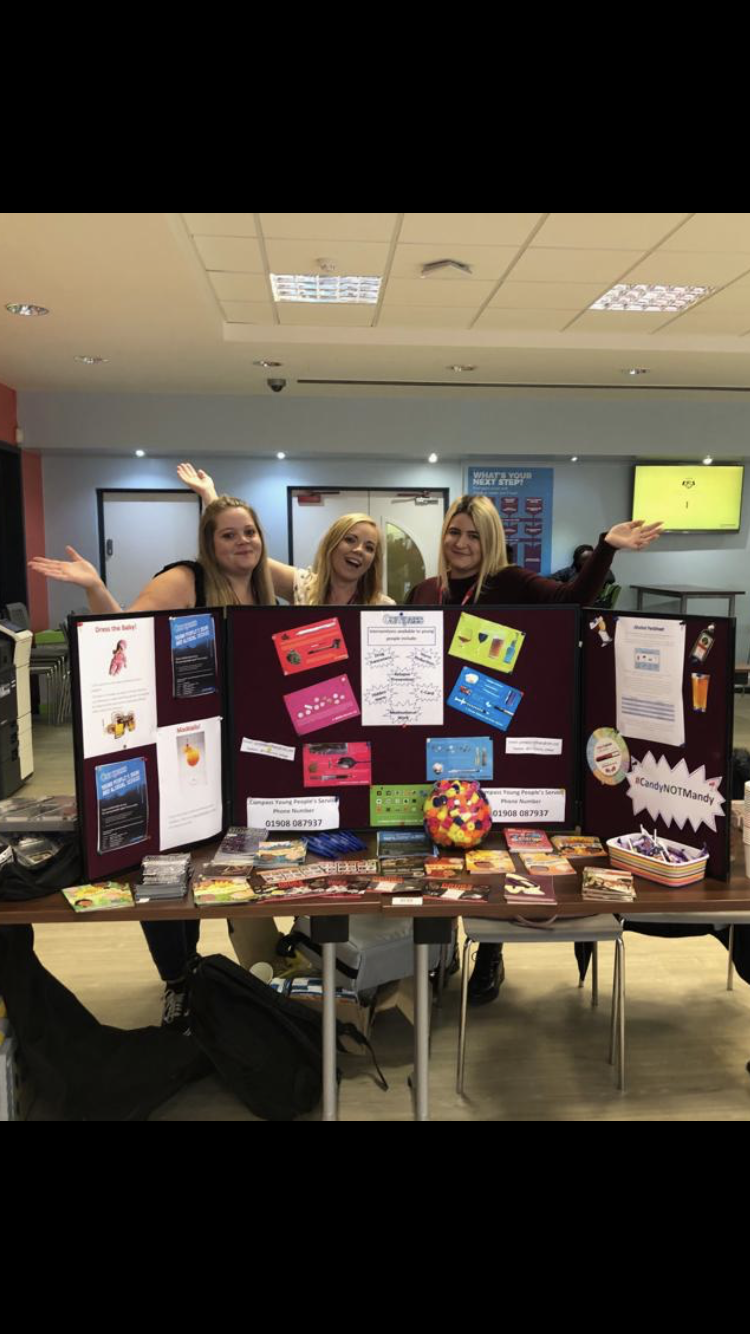 Published on: September 19, 2019
Last week the Compass team attended two fresher's fairs at both campus' of MK College. We held a stall to promote our service and to talk to the students about how we could support them if needed. We made our own 'Sweet Sunrise' mocktail, which was a huge hit. We also promoted our hashtag #CandyNOTMandy and handed out sweets. We brought our beer goggles for the students to try and drug box so the students could see a replica of certain drugs.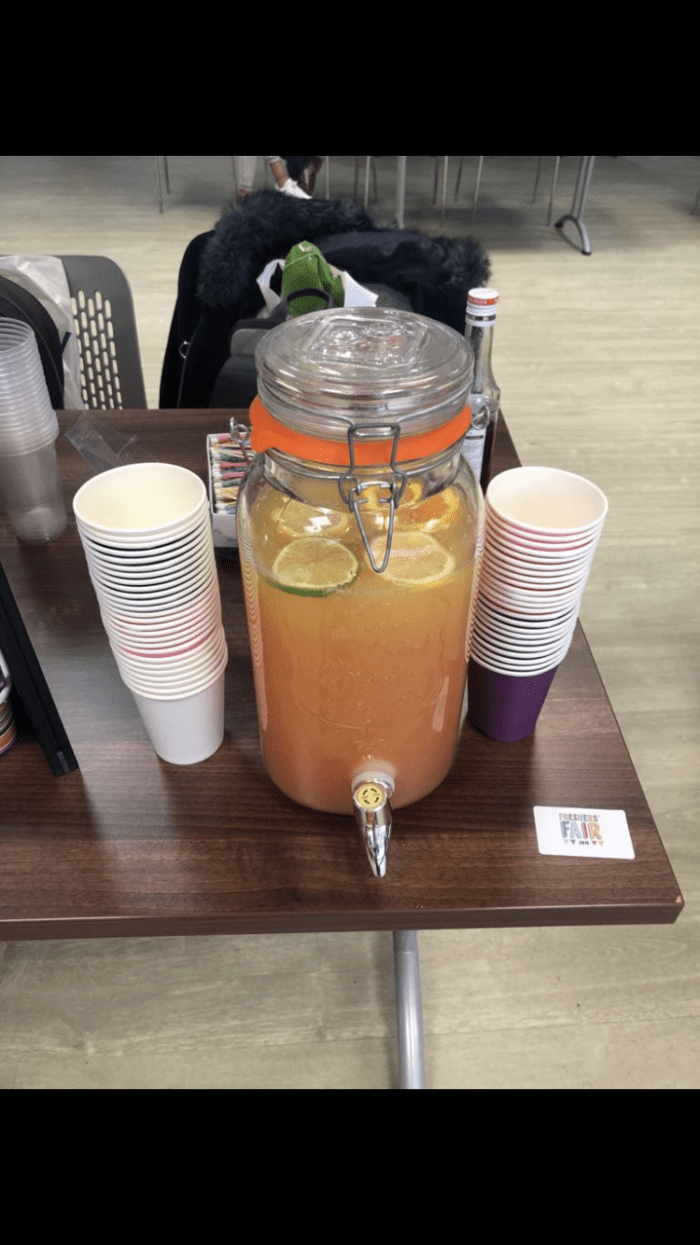 After the fresher's fair the team joined other services in Milton Keynes to take part in a 'Flash Dance'. We may discuss serious issues, but we also know how to have fun.