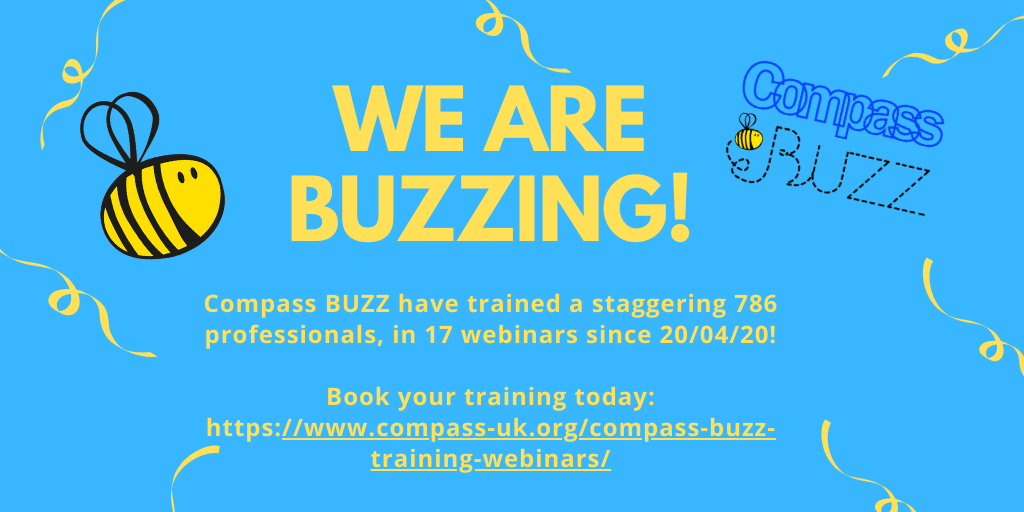 Published on: May 11, 2020
In response to the COVID-19 lockdown we put our head together to review how we would be able to deliver our services when schools were closed and the team were working remotely from home. We decided to offer our mental health and wellbeing training packages via webinars and in just three short weeks working with our specialist provider WSA Communications Agency we developed a solution linked the Compass website. On Monday 20th April 2020 we launched or new webinar training; wellbeing workers Paul and Alice were in the hot seat for this first session and they have shared their experience.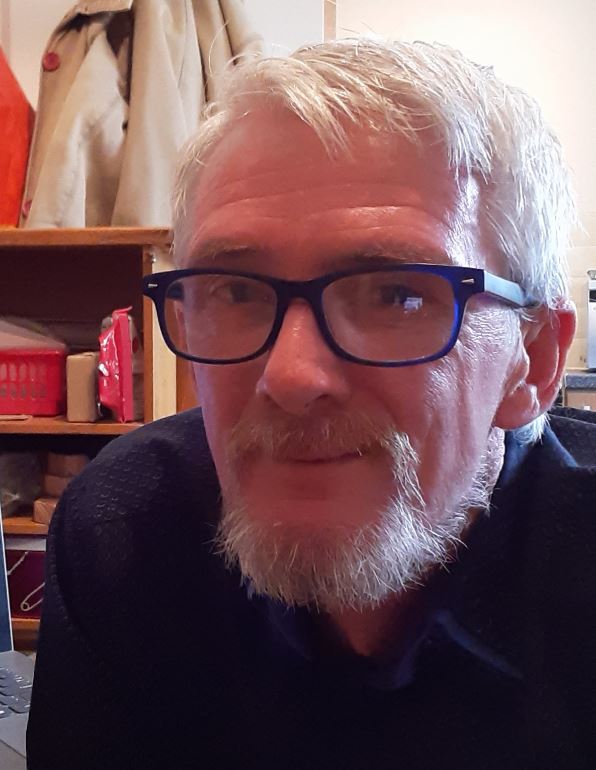 Wellbeing Worker, Paul Cullen shared his experience of delivering the first Compass BUZZ webinar training session.
"The clock tipped over to 10am, I clicked broadcast, smiled, and said to the webcam, "Hello, and welcome to Compass BUZZ online!
One week previously the Compass BUZZ team, who had been working on adapting our training programs to go out on live webinars, were trying to understand the new webinar platform we had adopted. It felt clunky and unfamiliar trying to plan and prepare a training session to deliver 6 days later to faceless, voiceless delegates. We have all had to adjust to a new way of working, across the country people locked down at home familiarising themselves with technologies that are designed to bring us closer together, and here we were, trying to find a way to deliver our training which was traditionally done face to face in this new complicated, digital way.
As a trainer, I rely so much on the passion and interaction from our delegates. As I deliver the training, I can see participants nodding and asking questions, this creates opportunities for amazing dialogue, the worries as I sat in front of the webcam in my hastily put together recording studio (bedroom) were very much at the front of my mind. Yet, as I started speaking, I found myself easily being able to talk through the training slides and behind the scenes, my colleague Alice was answering delegate's questions that came through on the 'questions function.
What became apparent, was the delegates who had signed up for this first ever Compass BUZZ webinar, were engaging, they were overlooking any difficulties I was having with the technology, they were able to access the information and take it on board. The feedback let us know that they felt supported and in the words of one delegate, "I felt the training was being delivered to me personally".
It's incredible to be part of a team that is willing to adapt to this situation in such a proactive way, and to continue to be able to offer training to school staff and partner agencies who are continuing to support children's mental health and wellbeing."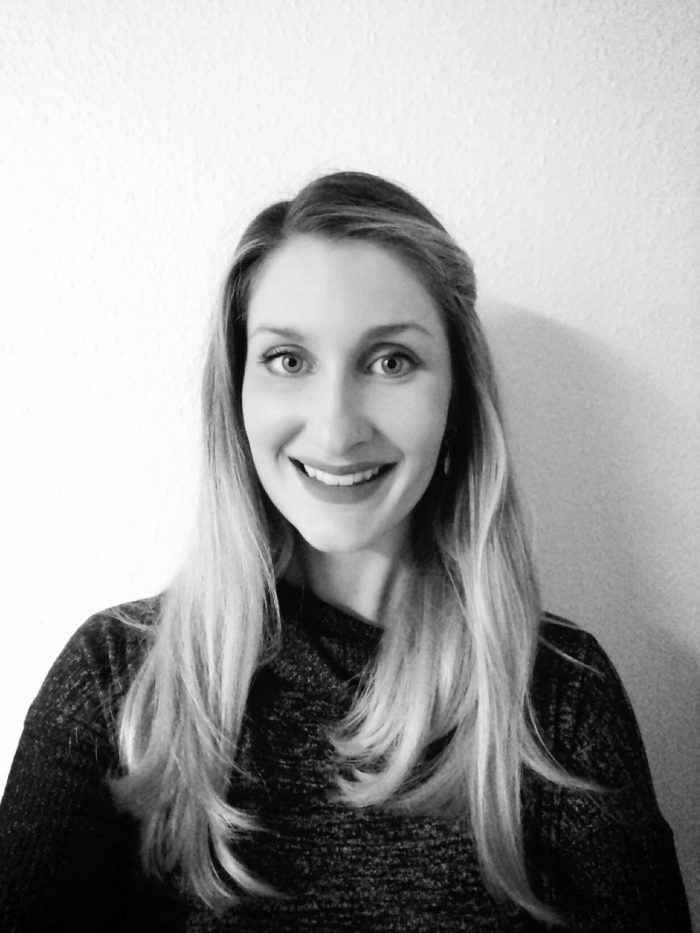 Alice Sotirchos, Wellbeing Worker said "Paul set the bar incredibly high when delivering the very first Compass BUZZ webinar. Any initial nerves melted into his flask of coffee in one sip and he certainly stepped up to the challenge!
I felt so proud watching my friend and colleague's calm, engaging delivery and hearing his thought-provoking observations which immediately served to bring the content alive. The delegates were able to interact with us throughout the session via the questions function and I was so impressed with how they adapted to the webinar format within just a few minutes! One thing I have adopted from Paul's training is that 'Fail' stands for 'First Attempt In Learning', which is incredibly powerful. This ground breaking notion strikes a chord in that it was indeed our first attempt but I think it's safe to say that the first Compass BUZZ webinar was a success from start to finish. Hats off to Paul!"
The webinars have been an amazing success for Compass BUZZ and the delegate's feedback and responses have been fantastic. We have been blown away by the demand for the training in just three weeks we have delivered 17 webinar sessions, training a whopping 786 delegates.
This just goes to prove what a dedicated, determined, adaptable and professional team we have in Compass BUZZ. Our thanks also go to the team at WSA for their speedy response to this challenge and their assistance developing the technical solution.