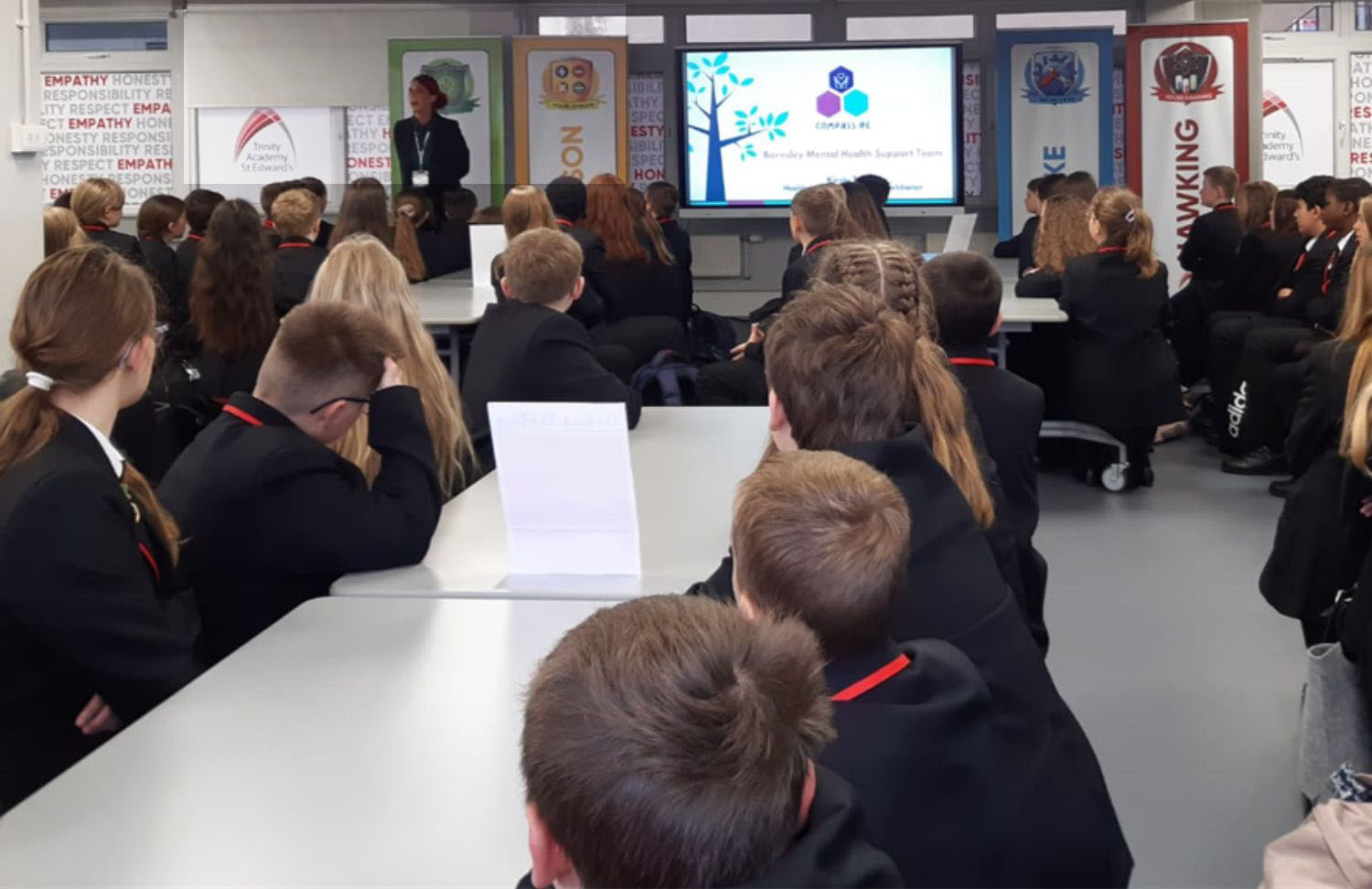 Published on: October 27, 2022
Kirsty Taylor, the Healthy Relationship Practitioner for Compass Be, has been delivering assemblies to secondary schools across Barnsley to increase awareness about how we can help.
Kirsty said: "Visiting year seven students in their secondary school, following workshops from the previous academic year is providing a consistent and reliable approach"
"Having spoken to some students last year about the work Compass Be does in secondary schools, following on from conversations around worries and fears of moving to high school, to then see their faces as we enter their new school building, they smile, they wave and we have added to our 'relationship bank'.
And she added: It's all about building trust and showing we are here to consistently support the students."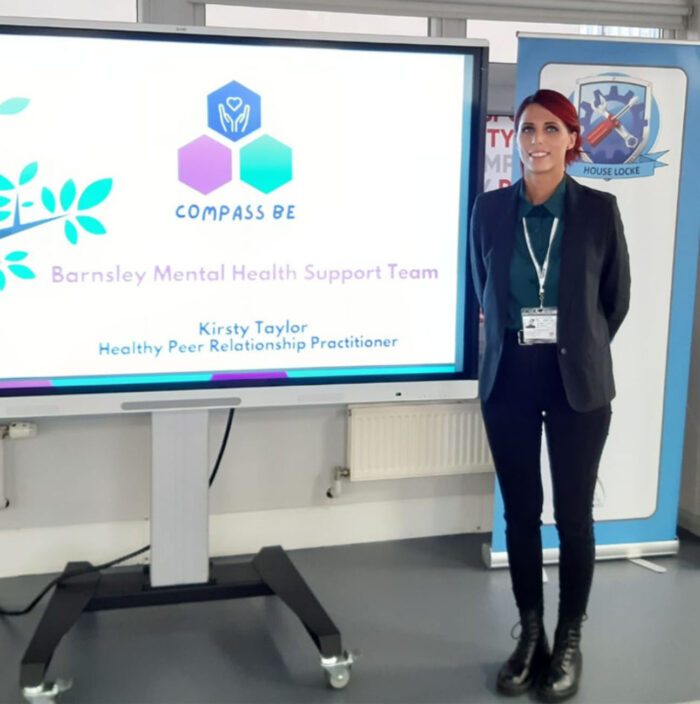 Michelle Eyre, Team Leader at Compass Be said: "Kirsty's role has proven over the last 12 months to be a huge success.
"Healthy relationships can help a child or young person to increase their feeling of self-worth and creates a sense of belonging to help feel less alone.
"Kirsty's commitment and dedication ensures that through delivery of assemblies, workshops and 1-1 interventions she reaches into educational settings. She spreads the word around how vital it is to recognise the importance of working towards positive relationships which has an important impact on our mental health and emotional wellbeing."
Barnsley , mental health , MHSTs , Schools