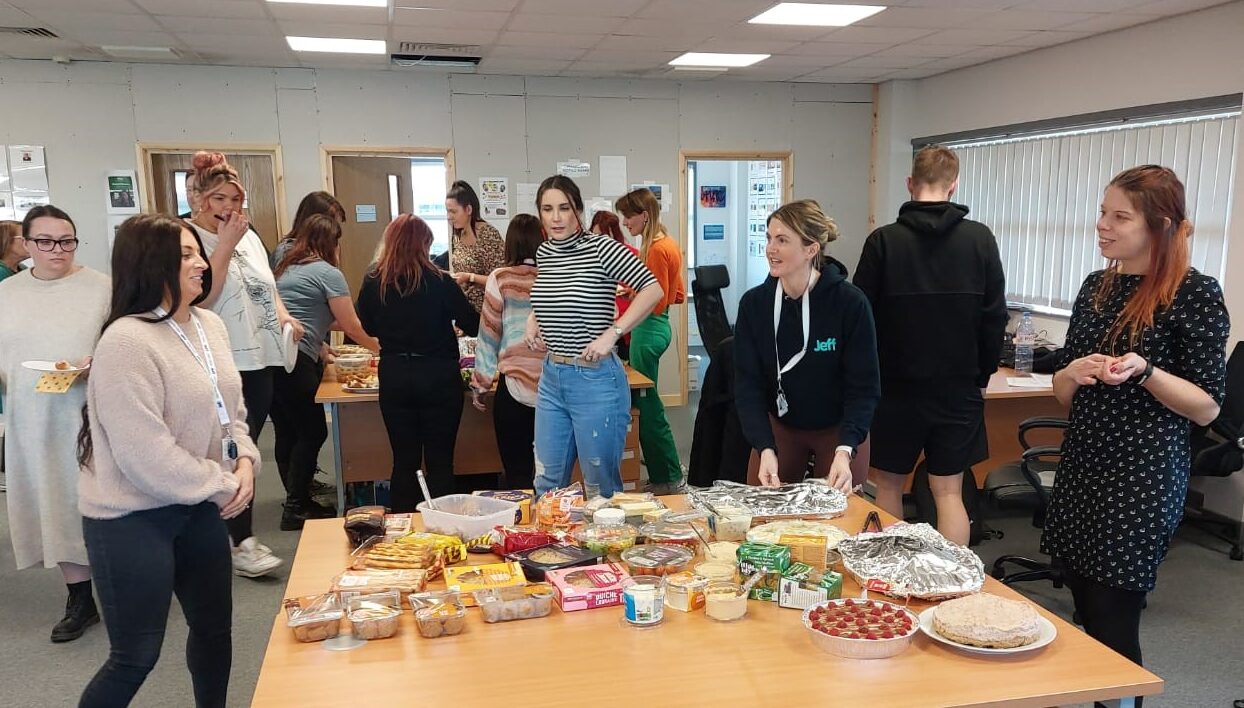 Published on: April 20, 2023
Staff in our Compass GO mental health support team took some time during the Easter holidays to have a full team day.
Shaun Walton (EMHP) organised the event. Staff were split into teams and were asked to make their own games up to compete with our colleagues. The games included a Compass Go… Bake Off, a car park treasure hunt, Dragons' Den (with a random office object), guess the baby photo and the Kids against Humanity game.
Shaun said: " I designed the day to be creative and competitive with the purpose of giving everyone some level of shared responsibility, the end goal was to get everyone working in teams with people they may not normally group with and to do it in a manner which meant everyone got to contribute in a fun and often funny way.
"The winning team got a certificate that was put up on the wall and a new lanyard with the hope that someone next year will try to do something similar and this can become a yearly event."
Service manager Laura Lockett, said: "It is really important as a team that we take some time to recalibrate with each other – the team work so hard during term times, so during the holidays it is good for us to come back together and have fun!
"I haven't belly-laughed like that for such a long time!"
Rebecca Holmes, Resilience Project Supervising Practitioner, said: "I absolutely loved the team day. We all had such a laugh and my ribs ached so much from laughing. 
"I think it brought the full team together. Work can sometimes get heavy but that day was fab! Still not sure how team 5 won but we move on … if anyone needs support from the resilience project to get over the results then send them my way haha."
Pat Campbell, JEFF Project Wellbeing Practitioner, said: "It was good to be able to have some fun with the team in a safe space. I enjoyed that the games we played were not work based."
EMHP Kirstie Long added: "'I enjoyed having the space to get to know and connect with new members of the team. I thought it was a supportive and competitive environment but this was well balanced."