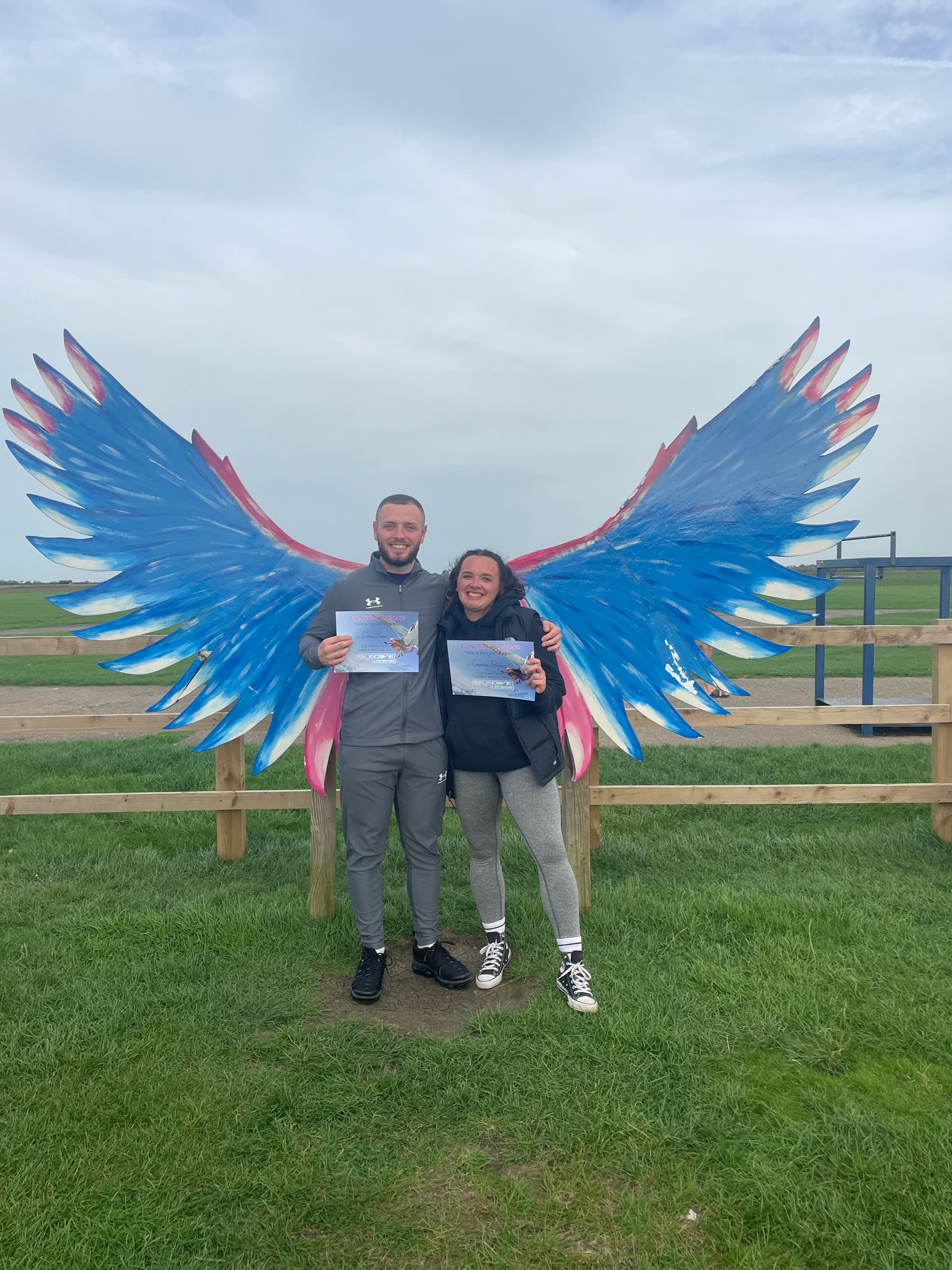 Published on: October 25, 2023
Trainee education mental health practitioner, Georgia Bone, bravely took to the skies and dived out of a plane to raise money for the Stroke association after her dad suffered a serious stroke whilst on holiday in Portugal last year.
Georgia, alongside her brother, wanted to raise awareness of the incredible work of the Stroke association and thank them for all that they did to save their dads life.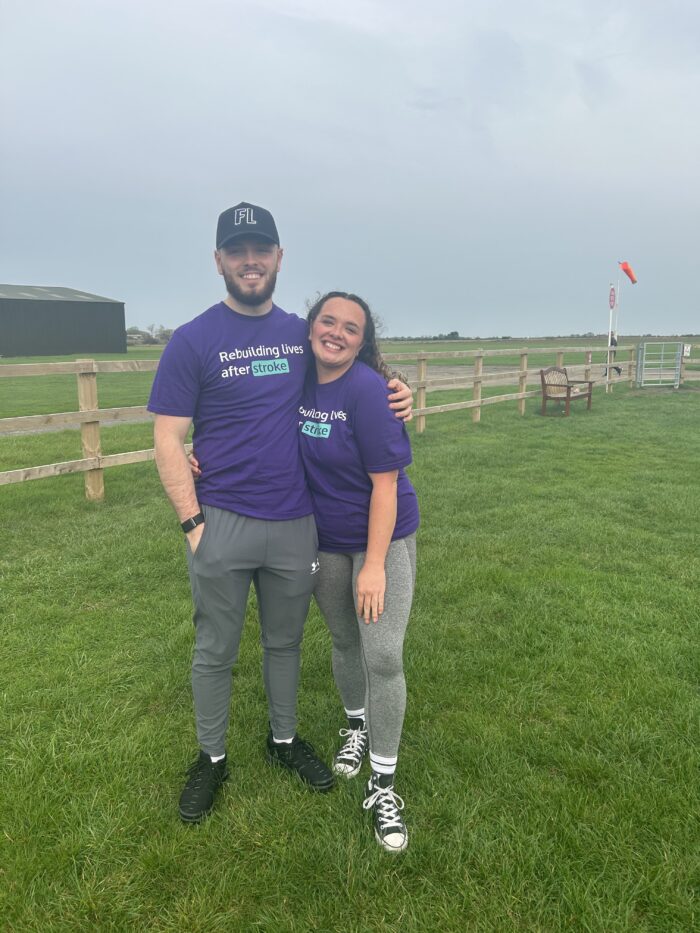 Georgia said, "Without all of the research and interventions the charity implement, my dad would no longer be here, never mind back working and living his life as normally as possible."
"You do not realise the impact of a stroke till you are directly affected by it."
Undertaking the skydive really challenged Georgias resilience. "It pushed my fear boundaries, which is something through LI-CBT we ask children and young people to do regularly.
"I knew what I was doing was bigger than me, for a bigger cause and will increase access to care for so many individuals and families affected by a stroke."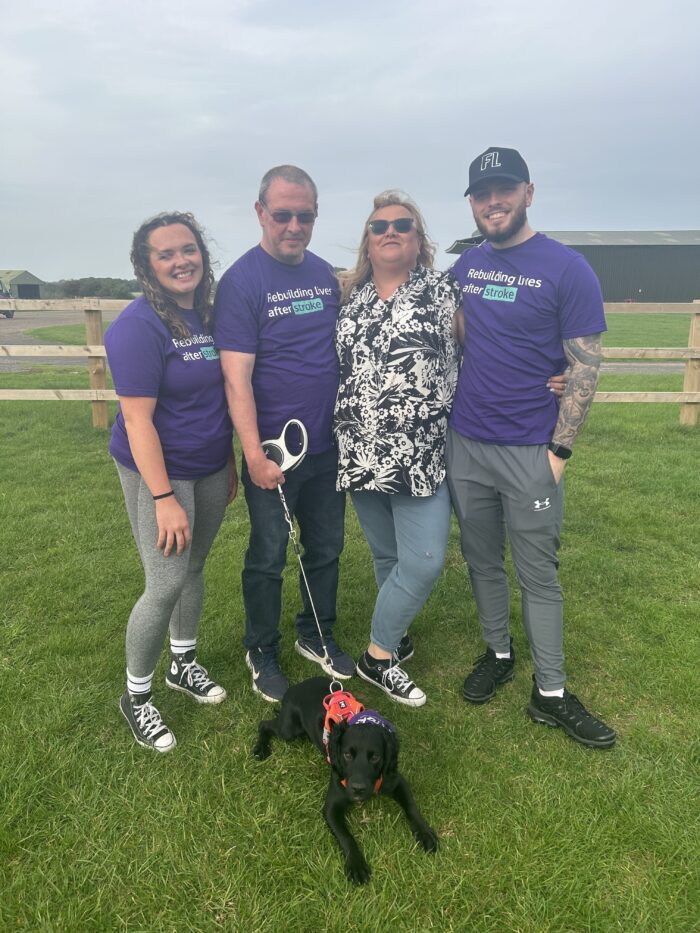 Georgia's proud parents were anxiously watching on the sidelines; "I am very proud of both Georgia and Ethan" said Georgia's dad. "They were rocks when I had my stroke. They are awesome. Their kindness and support was amazing. Very glad to have them batting for me"
Georgia's mum added; "As a mother I am so proud of how Georgia and Ethan coped when their dad was seriously ill. They flew out to Portugal independently to support myself and their dad. They have helped support their dad through his rehab and have been a rock for myself"
The money raised by Georgia and her brother funded 4 befriending volunteers for 4 separate individuals for a year.
Chantelle Ross, Service Manager at Compass Changing lives said; "As a service we are incredibly proud of Georgia and what she has achieved, as jumping out of a plane is a very scary but incredible challenge. She put into practice many of the mental health strategies we use with children and young people to overcome her fears and find inner strength and bravery for a selfless cause. It's inspiring to see individuals like Georgia and Ethan taking courageous actions for a meaningful cause."
Derby and Derbyshire Mental Health Support , mental health , MHSTs , staff achievements