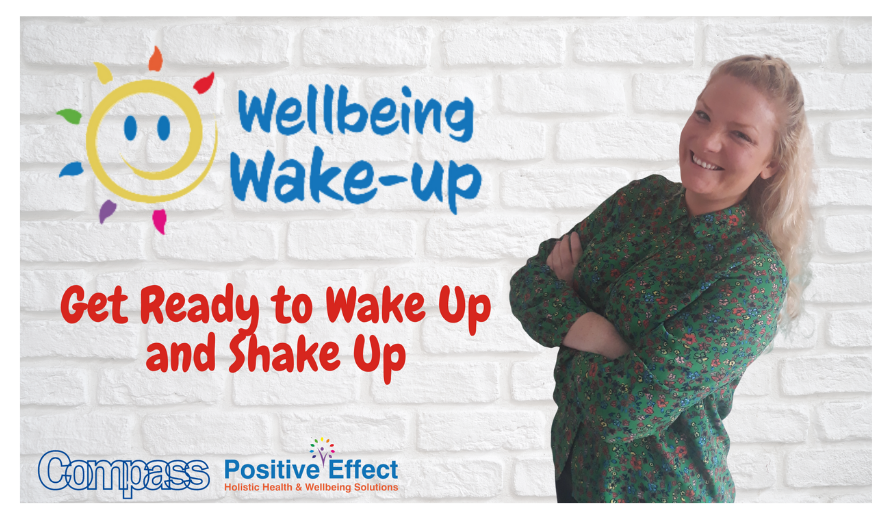 Published on: July 9, 2020
Supporting the mental health and wellbeing of children across the nation!
The coronavirus (COVID-19) pandemic is an uncertain time for both children and families and at Compass we recognise the impact this may be having on children's mental health, we believe that during these unprecedented and often confusing times it is now more important then ever to create a much needed wellbeing boost into children's lives.
To help meet the wellbeing needs of children, Compass and its traded arm Positive Effect have created six short 'Wellbeing Wake-up' videos for younger primary aged children, parents/carers and education staff which are now available on our YouTube Channel https://www.youtube.com/channel/UCXumjginrAvOILD-1PkJF_g/ .
These bitesize sessions are based around the 5 ways to wellbeing; connect, be active, take notice, keep learning and give. Each video will include a short explanation for adults on why it is important to promote wellbeing, followed by a 'wake up and shake up' for children's minds and bodies to become focused, finishing with a interactive activity that can be carried out with the child and adult at a convenient time.
For more information about the six videos please see the flyer below:
You can also follow us on Twitter @Compass4health and @effect_positive