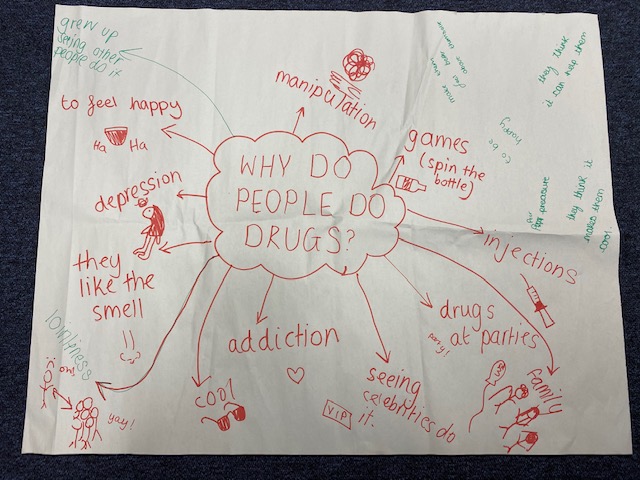 Published on: January 21, 2020
Compass Milton Keynes YP team have been visiting Ousedale School every Wednesday to complete awareness assemblies on drugs and alcohol. We asked the young people of Ousedale School to think of reasons as to why young people take drugs and below is some of the good work they have come up with.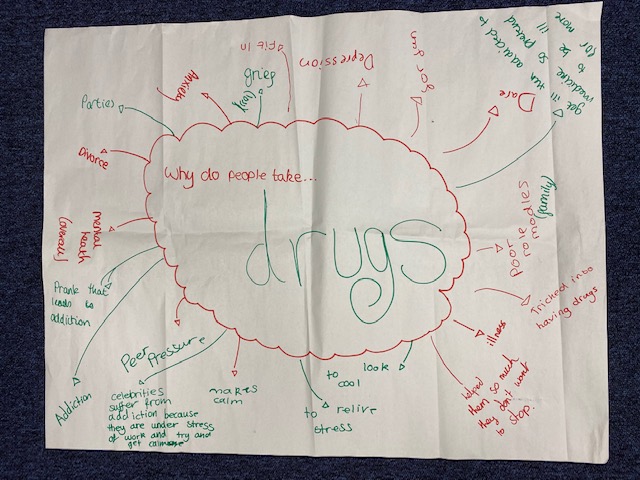 We also brought our beer goggles and warning tape to see if the young people can walk in a straight line wearing the goggles which was a huge hit!