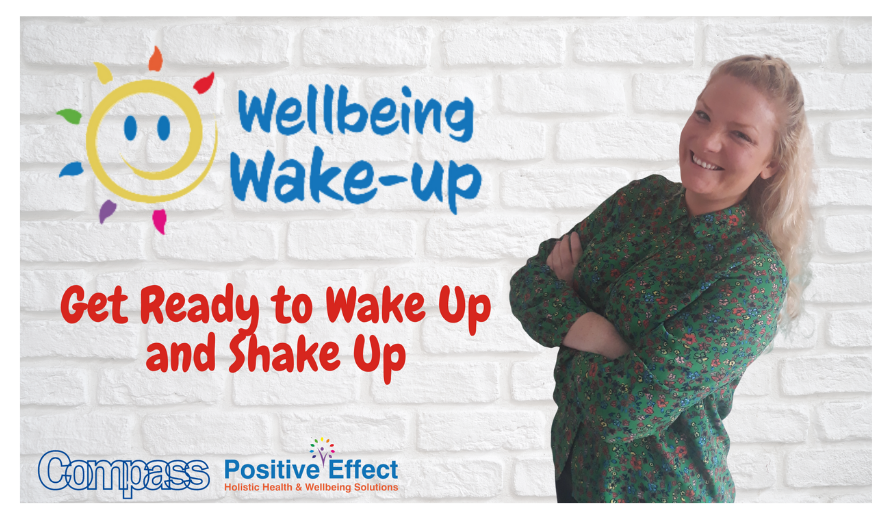 Published on: May 18, 2020
Compass is delighted to announce that to coincide with Mental Health Awareness Week we have launched our YouTube channel 'Wellbeing Wake-up'.
We want to make sure that we are contributing to this year's theme by providing our act of kindness in making these sessions free for everyone to enjoy. 'Wellbeing Wake-up' sessions are aimed at primary aged children, parents/carers and education staff via our YouTube Channel https://www.youtube.com/channel/UCXumjginrAvOILD-1PkJF_g/ .
Our weekly bitesize sessions will be based around the 5 ways to wellbeing: connect, be active, take notice, keep learning and give. Each of the 6 videos will include a short explanation for adults on why it is important to promote wellbeing, followed by a 'wake up and shake up' for children's minds and bodies to become focused, finishing with a interactive activity that can be carried out with the child and adult at a convenient time. 
Check out Emma Tymon being interviewed about 'Wellbeing Wake-up' on launch day, with BBC Radio York's Georgey Spanswick here: Scroll to 2 hours 34 mins.
A new 'Wellbeing Wake-up' video will be uploaded every Wednesday morning at 0830 until the end of June. We look forward to seeing you all there!!
Please join us in supporting the mental health and wellbeing of children across the nation by promoting this exciting, new, FREE project and subscribing to our YouTube Channel (https://www.youtube.com/channel/UCXumjginrAvOILD-1PkJF_g/ ).
You can also follow us on Twitter @Compass4health and @effect_positive