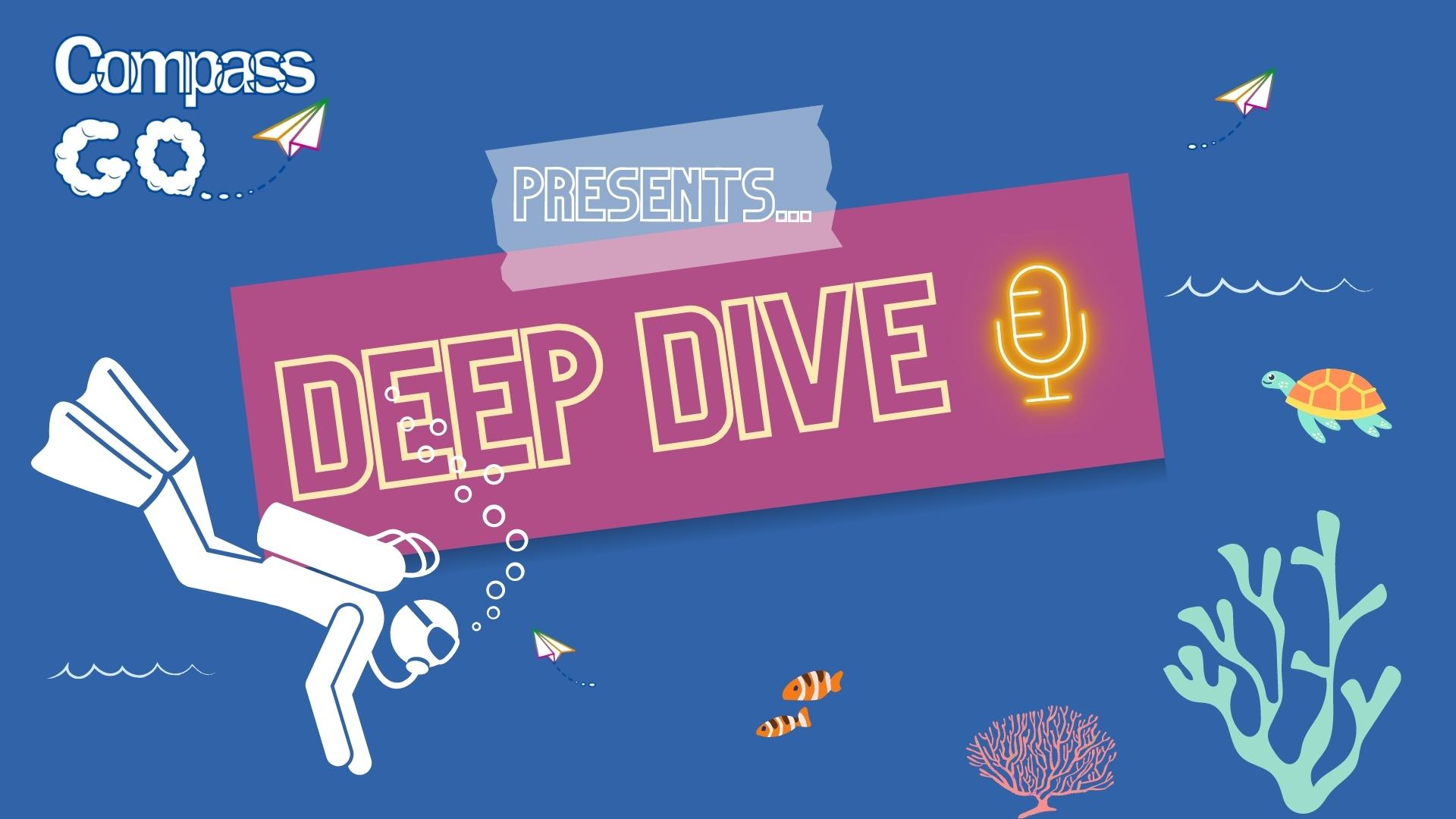 Published on: November 1, 2022
As part of #WorldMentalHealthDay2022 Compass GO launched the first episode of a new podcast, 'Compass GO presents: Deep Dive'.
The aim is to focus on inspirational local young people sharing their mental health stories to hopefully inspire other local youth who may be struggling with their mental health.
The idea for the podcast came from Harry Dixon, trainee mental health practitioner and Lucie Mountain, Marketing and Communications Officer at Compass GO…
Harry said "We really wanted to create a platform where people feel inspired to overcome their challenges and that it's possible and achievable. That's why it was so important to us to focus on real people who have been there and done that, rather than celebrities"
For the pilot episode, the team interviewed Harry Joe, a local champion for young people, who provides opportunities for them to get involved with free skating and scooter riding events. He spoke about tackling grief, mental health struggles, substance misuse – and how he turned it around.
Our own Harry said a young person who had watched the episode with Harry Joe said it had a real positive impact on him. He ahd told him: "I am part of the skateboarding community and struggle with low self-esteem. The interview really inspired me as I see Harry Joe as a role model."
Laura Lockett, Service Manager at Compass GO said "It just goes to show how much of an impact these things have on young people. Even if the podcast positively impacts and helps just one young person our objective has been met to provide them with hope and seek help for a positive future"