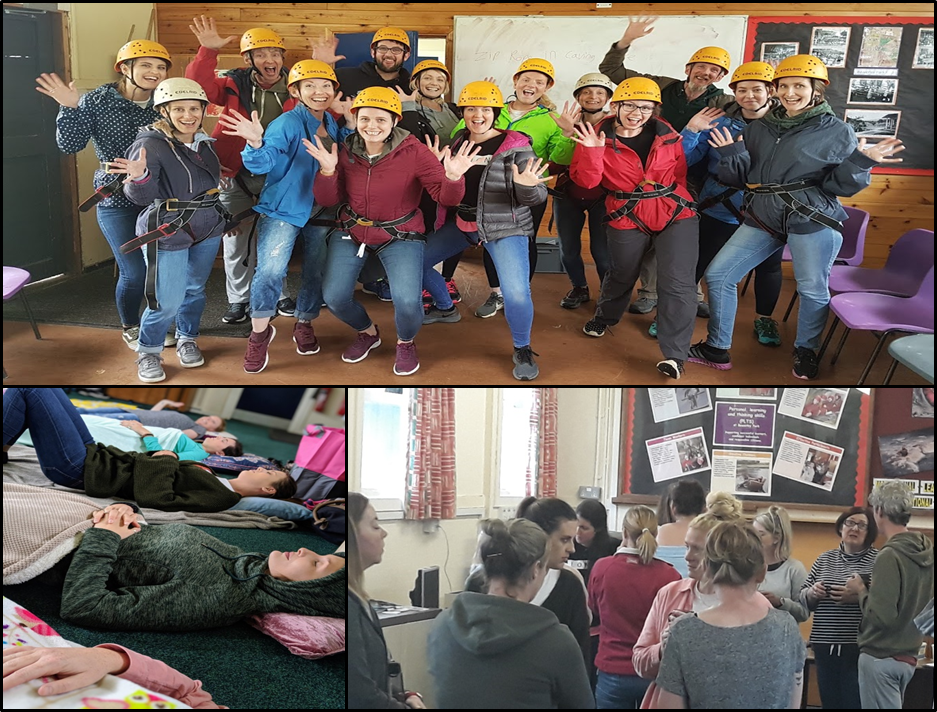 Published on: August 5, 2019
Staff from Compass BUZZ and Compass REACH came together for a Staff Wellbeing Day at Bewerely Park.
After a lovely introduction to the day from Lisa Gale (and a video message from Rachel Bundock) we had a go at some relaxation meditation exercises led by Dolly Cook and Mel Simcoe.
A cake or two later, we got crafty with either colouring, origami or sketching, which was organised for us by Rebecca Tait. Whilst crafting, we listened to a playlist made up of everyone's feel good songs. Before we knew it, it was lunch time! Everyone brought along an item to share which resulted in a bit of a feast!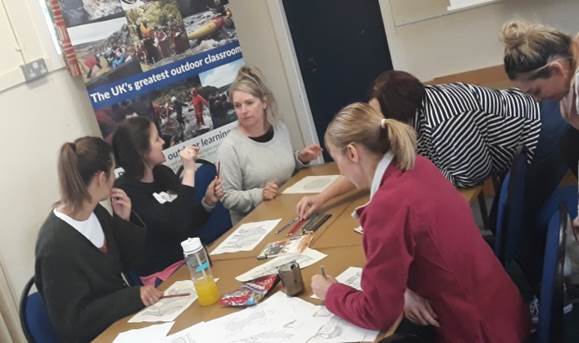 Just as well as we needed all the energy we could get for the next bit of our day-off we went to the high ropes with the skilled Bewerely Park staff. Those of us who opted in had to each climb to the top of a wobbly, tall pole, before clambering up onto the tiny plinth and then taking a leap of faith onto the trapeze. Our team below kept us safe and secure on the ropes, whilst cheering us on.
We finished the day with a 'best of the day' certificate ceremony before heading off home. Thanks to Becks for organising the day for us and thanks to all management at Compass for supporting the day and prioritising our wellbeing. We really appreciate it.
Heather Cottam
(Wellbeing Worker, Compass BUZZ).