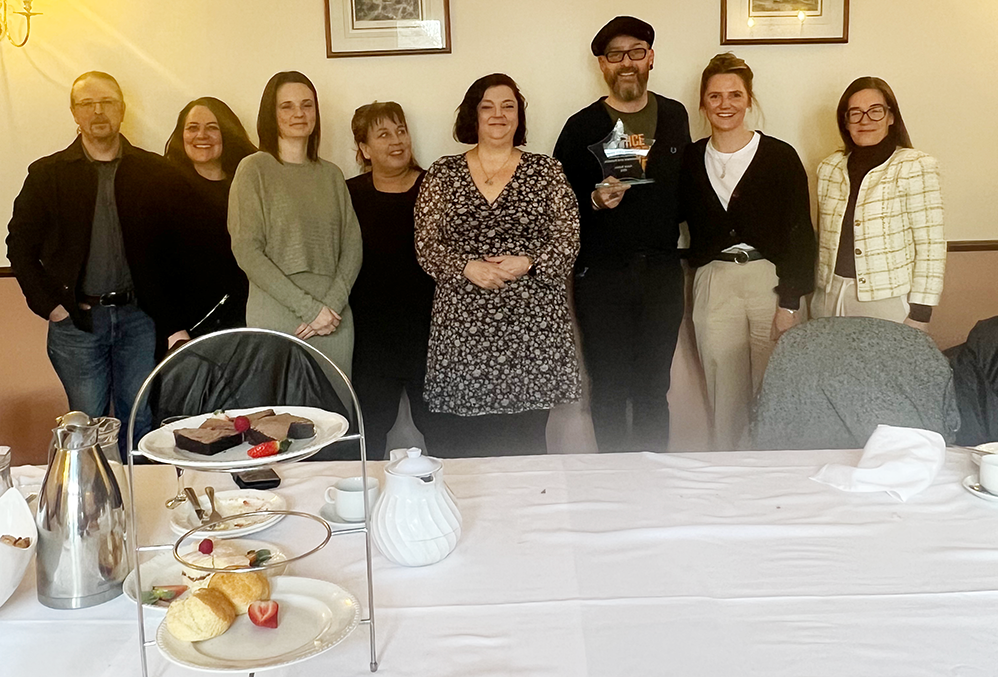 Published on: March 28, 2023
Health and Wellbeing Worker Abbie Sutton has received her Values Champion Award from Compass CEO Rachel Bundock at a special event arranged for the whole of her Warwickshire young people's drug and alcohol team.
Abbie took home the trophy for her Consistent and Reliable Approach. She had been unable in January to get to a celebratory lunch arranged for the Compass Values Champions.
Stuart Haste, her Service Manager at Compass Children and Young People's Drug and Alcohol Service, said: "Rachel then presented the award to Abbie for she consistency of service delivery, being there for others and being values-led.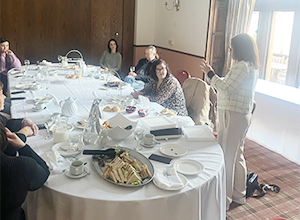 "I am delighted for Abbie. She deserves the award for being focused, there for others and for being very consistent with her work. She consistently provides quality person-centered work for some of the most complex young people."
He said: "The Warwickshire team all met up with Rachel for afternoon tea, cake, chips and sandwiches to celebrate Abbie's work."
Stuart said the event was also a chance for all the staff to meet with Rachel.
And he continued: "We were there for chat and laughter. I introduced Rachel and then all staff introduced themselves to Rachel and discussed their roles and specialist area of work. We ate, chatted. Rachel talked about her connection with the Warwickshire service and how she helped set things up. We looked forward to the future of the service."