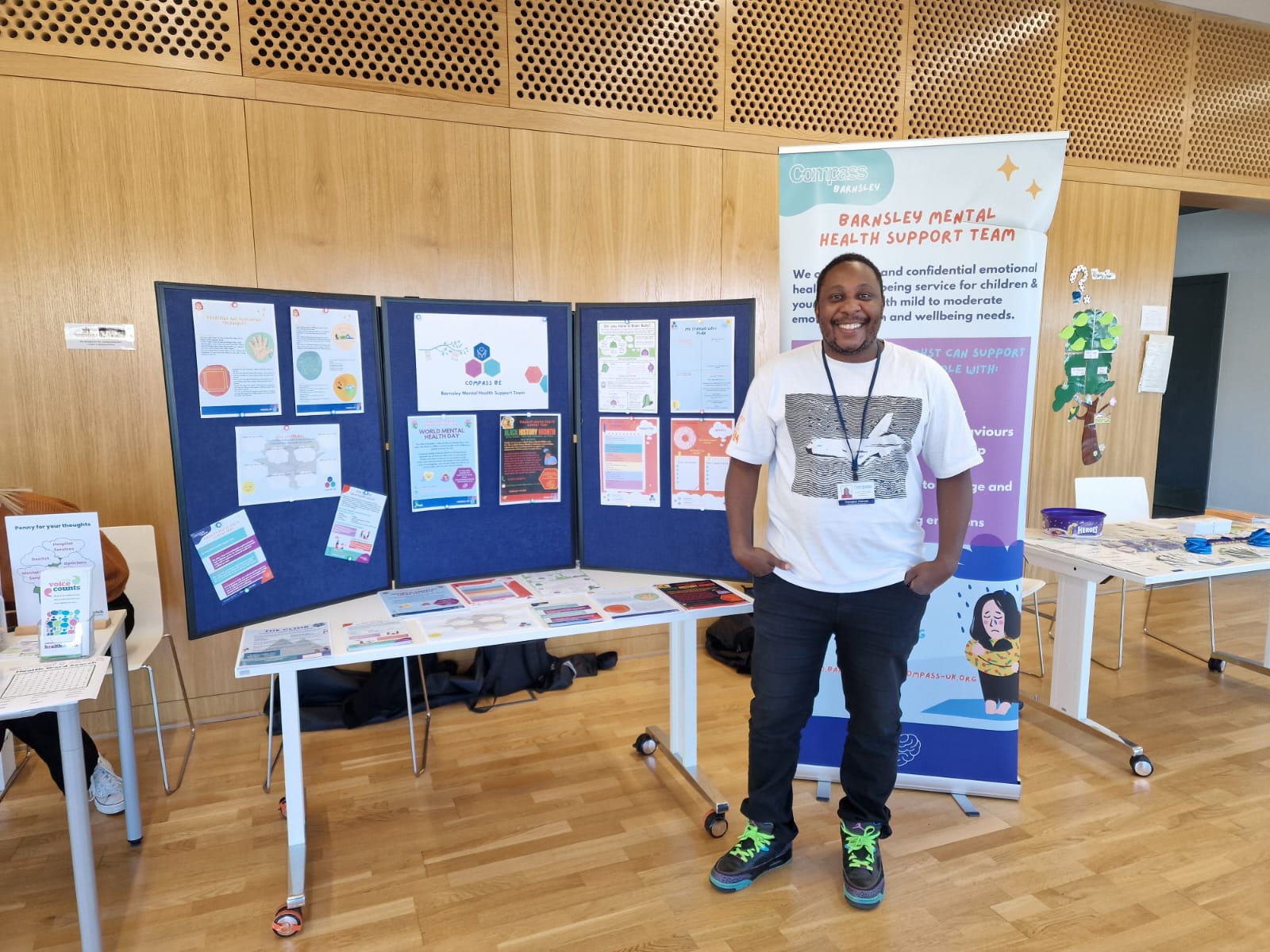 Published on: October 27, 2022
Compass Be joined with Branching Minds Barnsley, Chilypep and other local mental health providers at an event called 'Great Minds think Differently' to celebrate and create awareness of World Mental Health Day, which took place on Monday 10th October in Barnsley.
Thompson Charuma, Assistant Education Mental Health Practitioner at Compass Be, oversaw the event , alongside colleagues Jade Sievewright and Lisa Alexander who spent time engaging with the young people.
Thompson said involvement in joint events embeds Compass further within the community: "I loved working with other agencies in Barnsley to promote positive mental health for all the young people. It was great seeing the young people engage with our service."
Michelle Eyre, Team Leader for Compass Be knows the importance of working together with local services . She said: "Working in schools, we have seen an increase in the amounts of referrals for children and young people. It was important for us to work with colleagues in the NHS and other charity organisations to promote Mental Health and Wellbeing to ensure its treated to the same degree as Physical health and wellbeing.
And she said: "Raising awareness and improving knowledge and acceptance around mental health is so vital right now to eradicate the stigma."
Thompson added: "By working with the agencies and organising events we demonstrate our consistency within the community and valuing each other via multi agency promotion."