Published on: August 30, 2022
The Safe East team delivered vital messages and busted myths about sexual consent, sexual health, contraception and sexually transmitted infections (STIs) at a local secondary school.
The staff of five presented workshops to students aged 13 to 17 at Langdon Park School in Tower Hamlets.
Vicky Jones, Team leader of the Safe East team, said: "Some young people are not able to have these conversations at home so sessions like this at schools are really important for them to access information that can have a really beneficial impact on them, helping to minimise harm."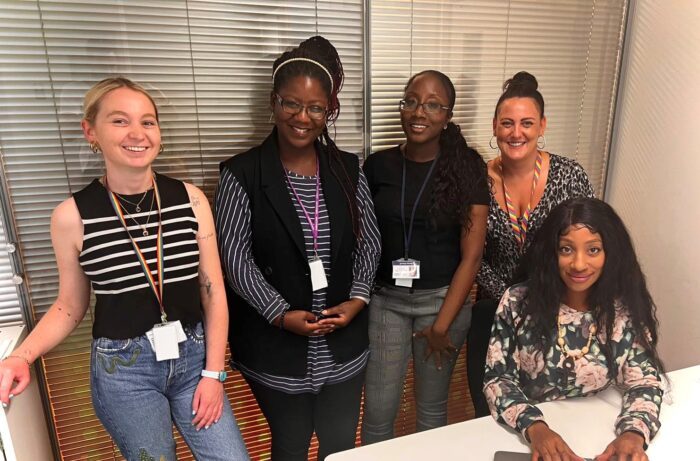 "I think it's extremely important that young people get the correct information and are well-informed so they can make informed choices"
Health & Wellbeing practitioners Rachel Rigby and Nicole Friday delivered to students in Year 9 and Year 10 while Vicky and practitioner, Natalie Mason spoke with Year 12 students.
Mariam Sheriff, Engagement and Participation Support Worker, said: "After a while, the young people opened up and were able to talk.
"Some of the young people believed things about sexual health, contraception and consent which unfortunately were not true. There also seemed to be a lot of innocent misunderstanding."
She hoped those young people would gain confidence because of the information they had learnt and use it to keep themselves safe, putting themselves in control of their health and wellbeing.
And she said: "It was a great experience being able to shadow my colleagues in these sessions and get a feel of what it would be like to deliver to a group of young people, especially because this is the biggest part of my new role.
"Of course, there was a bit of banter and a bit of teasing given the subject matter but I could see that they were really learning something and were being empowered as we spoke. It was fantastic to see."
"I'd say we succeeded in debunking some common, unhelpful myths."