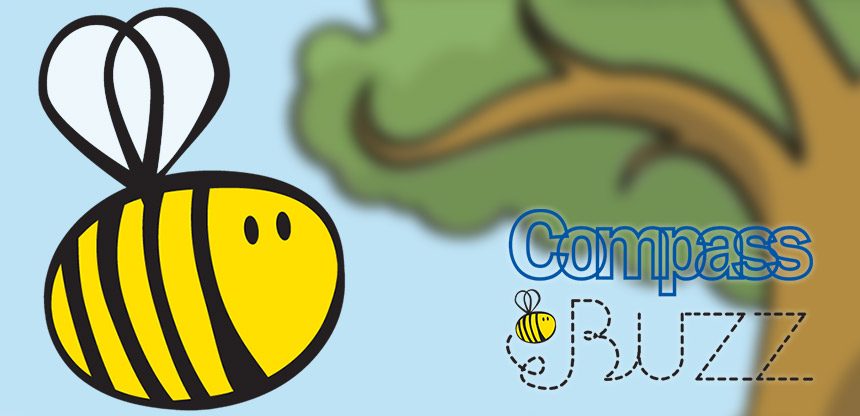 Published on: July 10, 2019
October 10th is World Mental Health Day
This October 10th will be World Mental Health Day.
Last year across North Yorkshire Schools, many of you took part in raising awareness by having a bake sale or a non — uniform day. The proceeds raised went to Compass BUZZ and we raised £3500! Which is fantastic. This October we are hoping to do more of the same, we are inviting schools to take part in raising awareness and promoting Mental Health. Schools who wish to take part can encourage children to design posters promoting mental health and wellbeing, or have a sponsored walk for wellbeing, a non-uniform day or a healthy snack
sale. As we did last year, we will be able to provide participating schools with resources such
as lesson plans, assembly plans with activities' and ideas for you to carry out with young people.
Please let us know if you are going to participate this year by contacting your Wellbeing Worker, and keep checking your inbox for further information.
Buzzing Around Bedale
Compass BUZZ were delighted to hear that Mowbray School had been given the opportunity to create a piece of land art for the Tour de Yorkshire, showing this amazing Makaton logo which was designed to celebrated their achievement in successfully training the people of Bedale to become the second Makaton friendly town in the UK. We were even more delighted when Mowbray School said they would love Compass BUZZ to be a part of their design and have a 'Bee' flying around the Makaton land art.
Tom Willoughby's building company kindly donated materials so that Ashleigh Coombs, Wellbeing Worker, could create our famous BEE!
Ashleigh spent hours drawing, painting, cutting out and pegging down our massive Compass BUZZ BEE with the help from the Service Manager, Lisa Gale. We were so very grateful to Mowbray School for letting us be a part of this spectacular event and to Tom Willoughby's for donating the materials.

Free online training session
Please follow the link for an online training resource highlighting the need to talk about suicide. This is for all ages and NOT specifically aimed at Young People.
Ashleigh Coombs
Hi I'm Ashleigh, Wellbeing Worker in the Hambleton & Richmond area, this is one of the most rewarding jobs I could do, not only do I work with an amazing team, I am also incredibly valued by Compass. I could not be more passionate about protecting, promoting and improving the mental health and wellbeing of our children and young people. I believe that we need to eliminate the stigma and help each other to move towards a brighter future.
Join us and the High Sheriff as we Stand Together Against Bullying!
The effects of bullying can have a massive impact on all individuals, whether at school, work, college or socially. Fundraising for anti-bullying is a great opportunity for your school to promote positive messages about anti-bullying, raise awareness of the different forms and have fun at the same time.
We'd love all schools in North Yorkshire to take part in Wear Blue Day on 8th November 2019 (or any other date in November which suits you). Help raise money for the High Sheriff of North Yorkshire's Anti-Bullying Campaign. We have teamed up with the High Sheriff, Linda Fenwick and the charity Family Lives (who provides support to those who are experiencing bullying) to promote the campaign. When you sign up, you can order wristbands to sell, with the key message to #ChooseKindness and Family Lives will give all participating schools free anti-bullying resources.
You'll get lots of ideas for what you can do on Wear Blue Day. There are great prizes for the schools and organisations in North Yorkshire who submit the most striking photos to capture your Wear Blue Day.
See what other schools have done on Wear Blue day and get more information at https://www.bullying.co.uk/wearblue-day/wear-blue-day/
Help us make this the biggest #WearBlueDay to date!
Watch this space for more details next term.
Recent Feedback on training…
"I genuinely think Compass Buzz training should be compulsory for all NQTs. It would have provided me with so many strategies, resources and further support that I could have used/passed on to my students – and it would have saved me a lot of sleepless nights of worry! I'm really pleased to have these tools going forward to continue to support the young people I work with."
Feedback from a teacher in Harrogate District.
Contact your Wellbeing Worker to book your training!