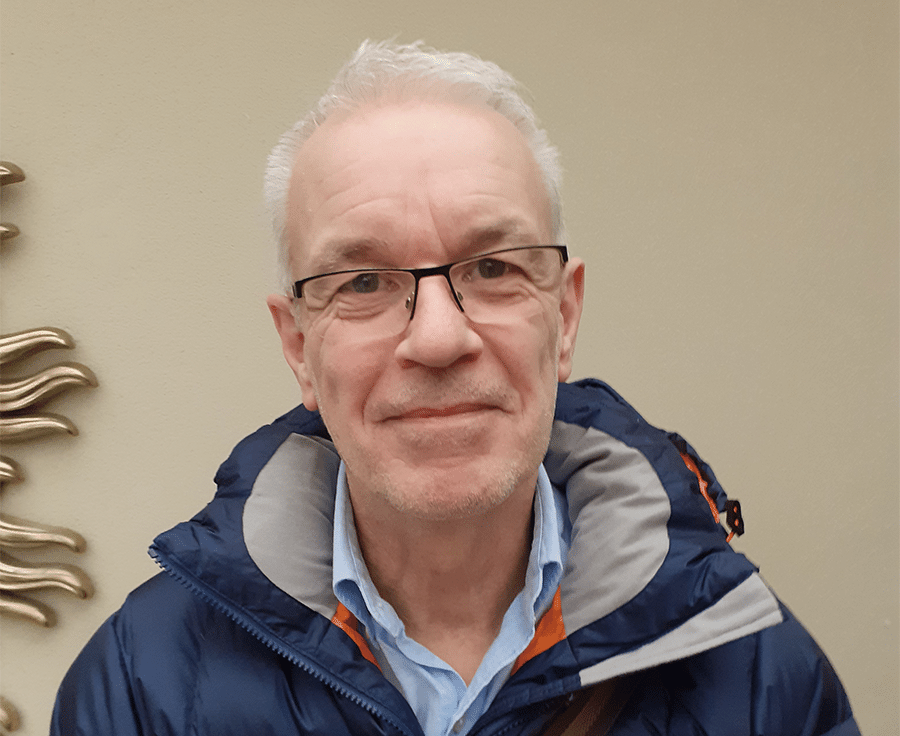 Published on: March 1, 2022
Update from Les Neal, (pictured) West & Central Lancs MHSTs Service manager.
It's been going fantastically well. The team are highly focused, really motivated, and gelling together.
They're coming up with some really good ideas and getting on with the job. They're really embracing the learning and team ethos. I'm blessed to have such a wonderful team working with me.
They're getting support from me and the support I'm getting from my colleagues and the senior management team is absolutely brilliant. We're a new team in a new area and it's a new dynamic, but the progress that we've made so far has been very good.
Team is involved in planning
The team are meeting up themselves to talk about the training and to get to know each other. We're planning a number of team days in the new office and that's going to be fun but practical with an element of implementation behind that. We want this office to be professional but we want it to be a warm safe place. The team are really involved in planning that.
We want to all feel involved and have ownership over the new service and, of course, we have our regular team check-ins and our business meetings. The team are really getting to understand the different roles and expectations. It's very important that the team are doing what they're doing – taking time to get to know each other, due to the nature of the services we deliver.
"The organisation is so supportive. It's not just about the job. It's about your wellbeing."

Les Neal, Service Manager
Working with often complex issues can be difficult and although you're working in isolation at times, it's important to know that you've got a team behind you that you know you can talk to, mentor, coach and feel comfortable sharing with. It's also important to have a release for the staff and to be able to have a bit of fun. I'm enjoying my role – there's a lot to do.
Help and enthusiam
It's full implementation at the moment that involves working with key partners, working with my team, establishing frameworks – there's such a lot going on but the support, help and enthusiasm I'm getting from my colleagues in Compass is absolutely brilliant.
I've been surprised by how warm and embracing the organisation is. It's so supportive. It's not just about the job. It's about your wellbeing. They're absolutely amazing at making sure you feel settled and comfortable and feel supported and enabled to do the job. I think that's a wonderful experience. It's a wonderful place to be at this exciting moment.