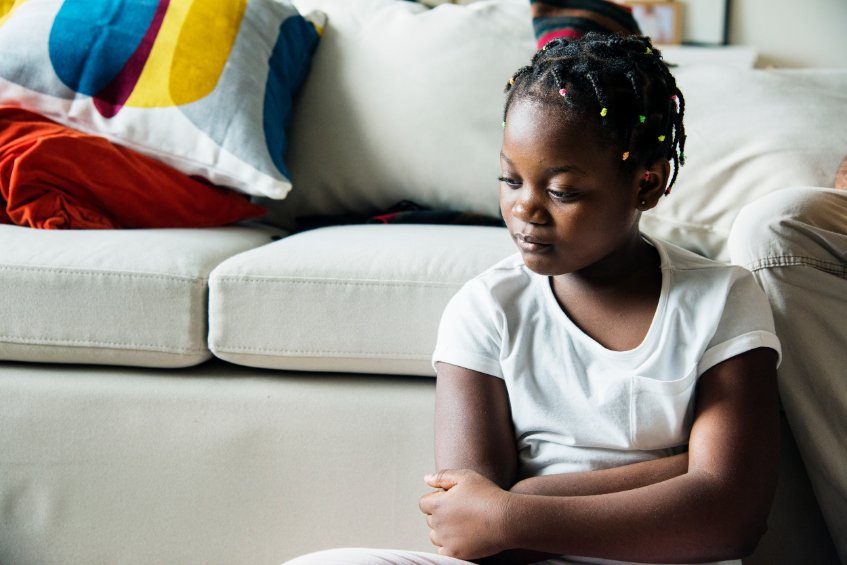 Published on: July 26, 2022
Workers in our Compass Barnsley MHST service are running special courses to help parents support their children during anxious times.
Family Practitioner Rachel Musgrave and assistant educational mental health practitioners Thompson Charuma and Emma Turton have been delivering the six week Fear-Less Triple P (Positive Parenting Programme) with positive effects seen straight away.
Rachel said: "This programme is aimed at the parents of children with anxiety. It is a vital part of early intervention as the parents spend most of the time with the children. Triple P gives the parents tools to help their children and gain understanding around anxiety.
The initial course, run by Thompson and Rachel was based in Hoyland Common Primary school for parents of seven to ten year olds.
Rachel said: "Every week, we could see an element of change and self-reflection with the parents and carers. The biggest shift for the attendees was recognising their levels of anxiety which was impacting on their child.
She continued: "At the end of the programme the parents and carers could see a marked difference which was really remarkable. They began to recognise their own level of anxiety was being passed on to their child or that their behaviour was not helping to improve their child's behaviour.
"I truly thought the change may have come a little time after the programme had finished but every week parents were recognising change. It was incredibly inspiring and rewarding to see how we were helping families in real time."
And Thompson said: "We have had very positive feedback from parents and we've seen the progress they've made."
Case summary: Child overcomes fear of stairs
Thompson said: "With one of the parents, their child was scared of going down the stairs – they'd developed a fear. One of the tools we use is a fear ladder and they were able to overcome that fear and come down the stairs by themselves."
Case summary: Mum cries in session after daughter opens up to her at last
Another parent had communication issues with their child.
Thompson said "What you have to do as a parent is sometimes take a step back, sit down and listen…"
The advice was applied by the parent. And the child said thank you for listening and from that point onwards, the child told them everything, was able to just talk. Her mood changed drastically within that week and that went on in school as well.
The child told the parent how her day had gone at school, how she felt about different things with her siblings… It made such a difference, her mum was crying in that session we had with her."
Reflecting on the work, which continues in Barnsley next school term, Thompson said: "It's very grounding. It was rewarding but at the same time, I was a bit sad when the sessions finished because you feel a bond."
Thompson said he was humbled by the experience: "I'm a parent as well. I have learned a great deal from the other parents and I cherish how positive everyone has been."
Rachel, Thompson and Emma had attended an intensive three day course about delivering the Fear-Less Triple P programme before they began spreading its messages. It is an evidence-backed, early intervention approach aimed at managing anxiety through a cognitive behavioural approach.
Rachel added: "I think, as professionals, we forget how much knowledge and understanding we have around mental health and how one suggestion or nugget of information given can make such a difference to a family.
What the parents say
"An inspiring course"
"My son was struggling to go up and down the stair independently for 18 months. For the first time he has gone up the stair without getting upset" –
"Course has taught me to stop and listen and the children are responding well to it, my daughter thanked me for listening"
Thompson said he was humbled by the experience: "I have learned a great deal from the other parents and I cherish how positive everyone has been."
And Barnsley Team leader, Louise Doughty said: "From the outset of working with schools we identified that it can be difficult for families to access support about understanding their children and young people's behaviour. It is really exciting to see this programme launch and we are really hopefully this will become a fantastic support for the families in our area as we roll out to more schools."