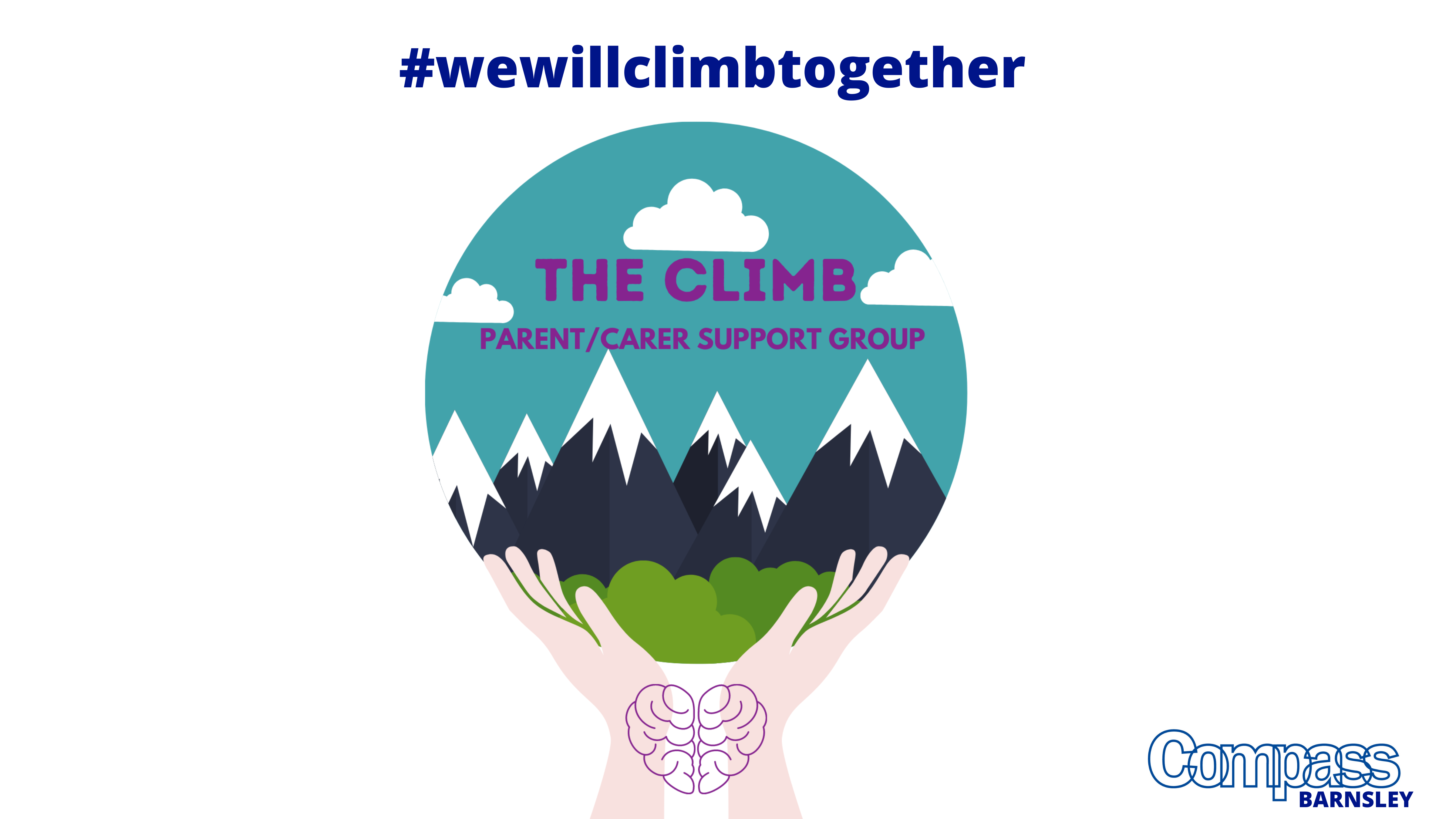 Published on: March 8, 2022
For parents/carers who are supporting a child or young person with any kind of emotional or mental health problem to include:
SUICIDAL THOUGHTS
EMOTIONAL DIFFICULTIES
We will be holding monthly meetings for parents/carers to come together to share their experiences, as well as gaining information and support.
The aim of this group is help you feel that you are not alone in this climb to get the help and support your child needs.
Come along and meet parents/carers in similar situations. There will be a fantastic selection of:
> Practical tips to help you & your child
> Guest speakers
> Chance to talk
> Lots of tea, coffee & biscuits!
Meeting dates
Thursday 7th April '22, 10am – 12pm
Thursday 5th May '22, 10am – 12pm
Thursday 9th June '22, 10am – 12pm
Thursday 7th July '22, 10am – 12pm
Location
All meetings are being held at:
YMCA Building
1 Blucher Street
Barnsley
S70 1AP
Contact us
To find out more about 'The Climb' support group you can contact our team on:
Call: 01226 107377
Email: info.barnsleyMHST@COMPASS-UK.ORG
Click here to download our flyer and share with a friend who you think would benefit from our support group.