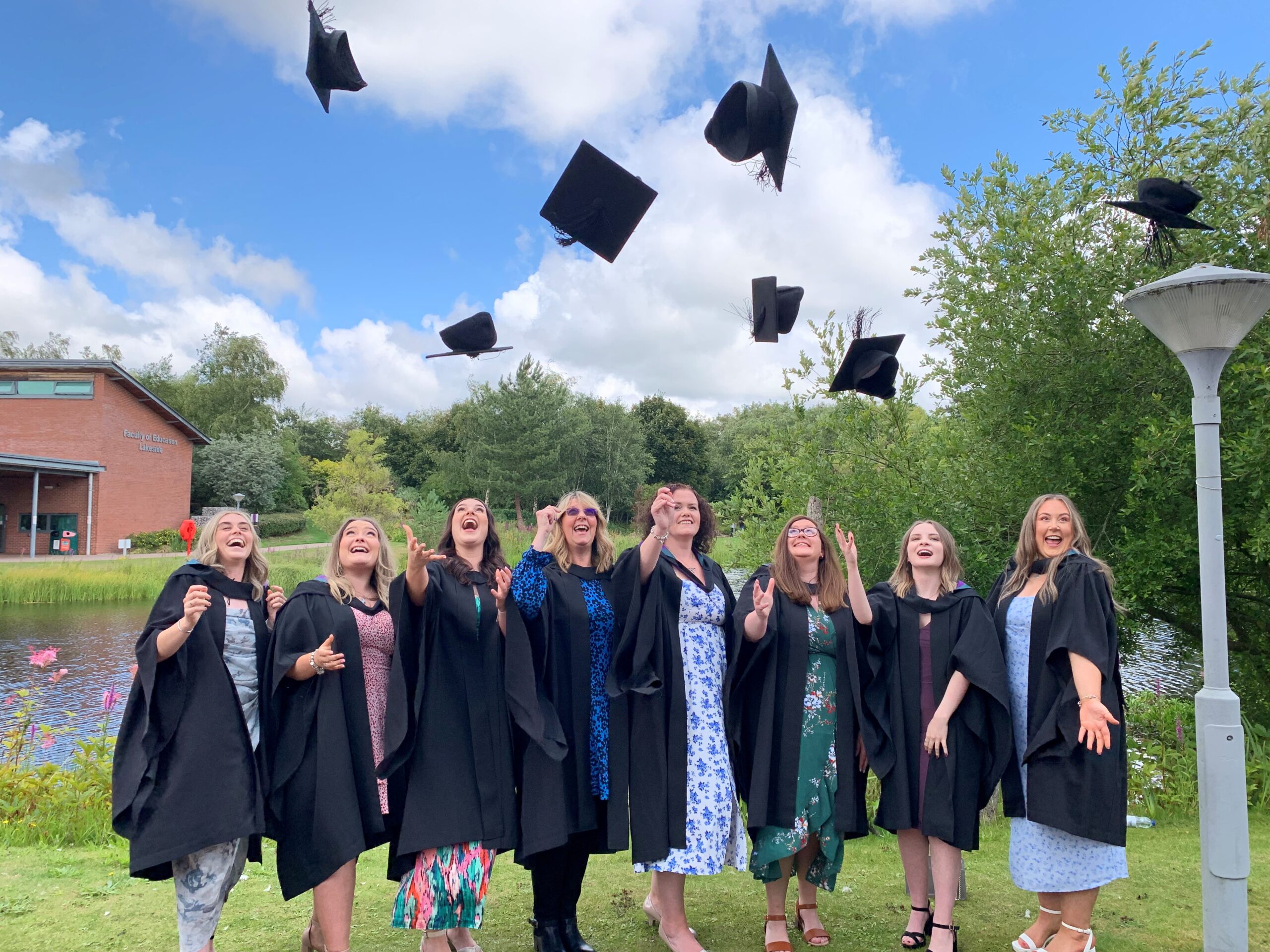 Published on: September 25, 2023
Eight trainees at Compass Bloom have graduated from their course at Edge Hill University to become fully fledged educational mental health support practitioners.
They are Chelsea Edgar, Ruth Mills, Kirsty Fletcher, Sophie Corless, Elizabeth Gill, Suzanne Inglis, Lucy Taylor, Samantha Ryan-Fenton.
Ann Haines, Compass Bloom Service manager, said: "Our newly qualified EMHPs further strengthen our workforce and allow us to offer an enhanced service and support to schools, young people and families in Central and West Lancashire."
New graduate Ruth said: "I am so glad I did the course. It's an accomplishment professionally and a personal achievement for me. Studying and qualifying as a team gave us the support we needed and now we are stronger and more confident now we are independently practicing."
Ruth added: "Being in schools and seeing the young people week by week and seeing them grow in confidence and seeing them progress really gives you job satisfaction and you know you are making a difference.'
And Chelsea said: "When I was younger, I knew I always wanted to have a job that made a difference, and now I have. Its great to get feedback from schools and parent/carers on the work you do to support the young children and their families across Lancashire. They see a value in what we do and feel lucky to have access to our service."
And Lisa Gale, Assistant Director – Operations, said: "I have had the privilege to be a part of EMHPs' journey in achieving their qualification and so was honoured to be able to join the graduates on their big day.
"Watching everyone file out of the ceremony hall with huge smiles on their faces was an emotional experience! It was a great opportunity to meet a number of families, partners/spouses, children and parents who attended the graduation – all of whom were visibly proud of their loved one's success."
Lisa continued: "What the team have accomplished in such a relatively short space of time is inspiring.
"I am immensely impressed and very proud of their success. I can see the service will flourish with such committed individuals and that the children and young people of Central and West Lancashire will benefit from having the support of such skilled Education Metal Health Practitioners long into the future"