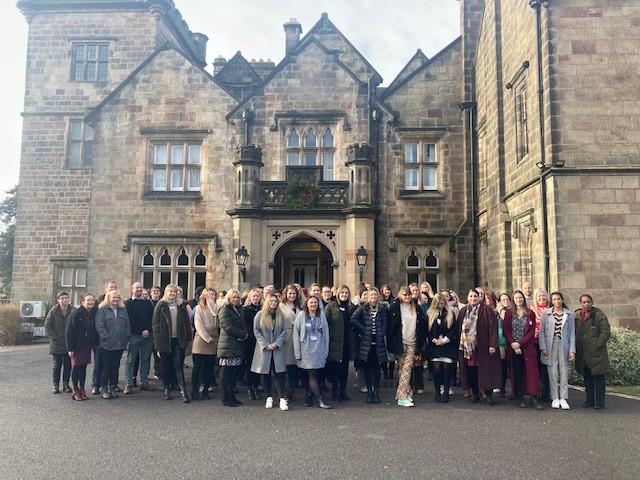 Published on: January 3, 2023
Compass Changing Lives launches today
Compass has today welcomed 70 new staff who have joined the Compass Changing Lives Mental Health Support Team service across Derby and Derbyshire, which launched today.
The three day induction is taking place at Breadsall Priory Marriott Hotel and Country Club, near Derby.
Rachel Bundock, Chief Executive for Compass said "We are very much looking forward to getting to know all of our new Compass colleagues. The first few days will be to induct all of the staff into Compass with a strong focus on our mission, vision and values and to help people feel
that they are very much part of the Compass family.
Day one of the induction included a warm welcome from Jan Smith, the Operations Manager for Compass, alongside Saffron Mason, the Implementation Manager for Compass who talked about the importance of teams.
Sue Berry, Assistant Director of Operations for Compass Changing Lives commented; "It's been really exciting. Everyone arrived with lots of enthusiasm and it has been a fabulous start"