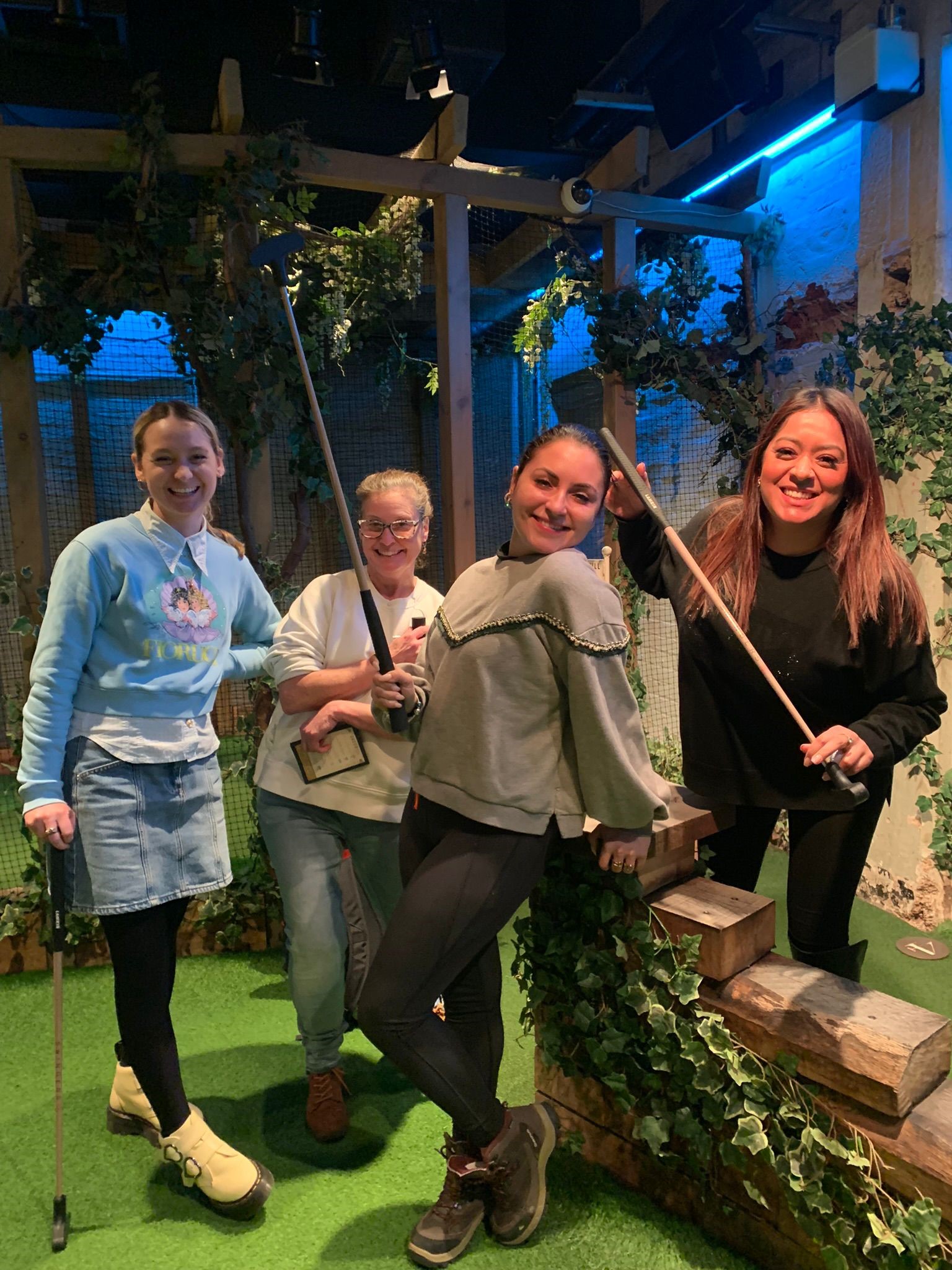 Published on: March 27, 2023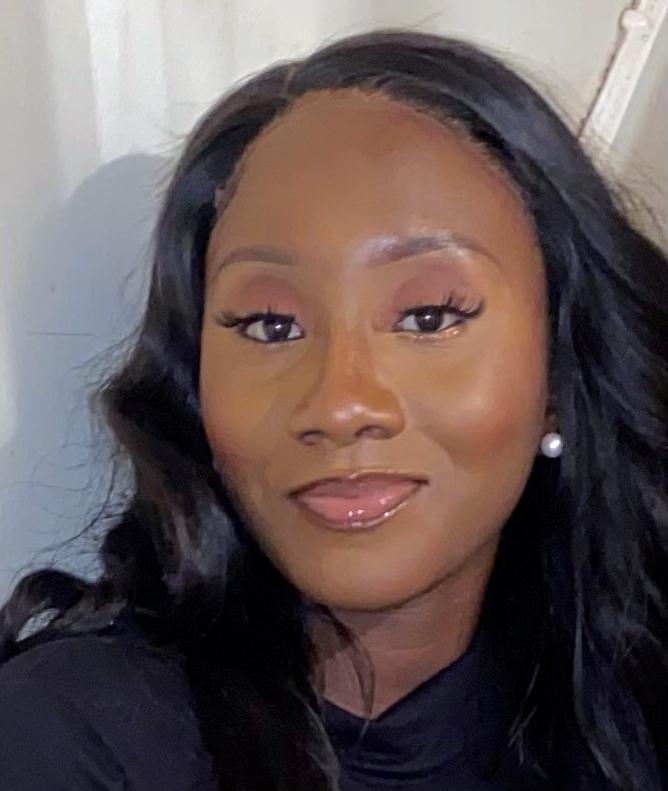 Our Safe East and Harrow teams came together for their long awaited away day, writes Mariam Sherriff, Safe East's Engagement & Participation Support Worker.
The day was split into two parts – at Safe East's cosy office in Tower Hamlets and crazy golf venue Swingers.
The day began with lots of warm welcomes, beverages, and sweet treats. The agenda was then kicked off with Pecha Kucha presentations delivered by each team member as a 'Get to know me' activity."
I was genuinely so excited to watch everyone present their Pecha Kucha presentations. 'Pecha Kucha' is Japanese for the 'sound of conversation', just an FYI!
I had suggested it some months back as I thought it would be good for the Tower Hamlets and Harrow team to get to know each other more, especially as there had been new additions including myself. Vicky, our Team Leader, thought it would be a good activity."
It was so wholesome, and I truly appreciated everyone sharing parts of their lives with the team. There were so many "oohs", "awws", "ahhs" and laughter. It was a fun, insightful and creative way to kick off our away day."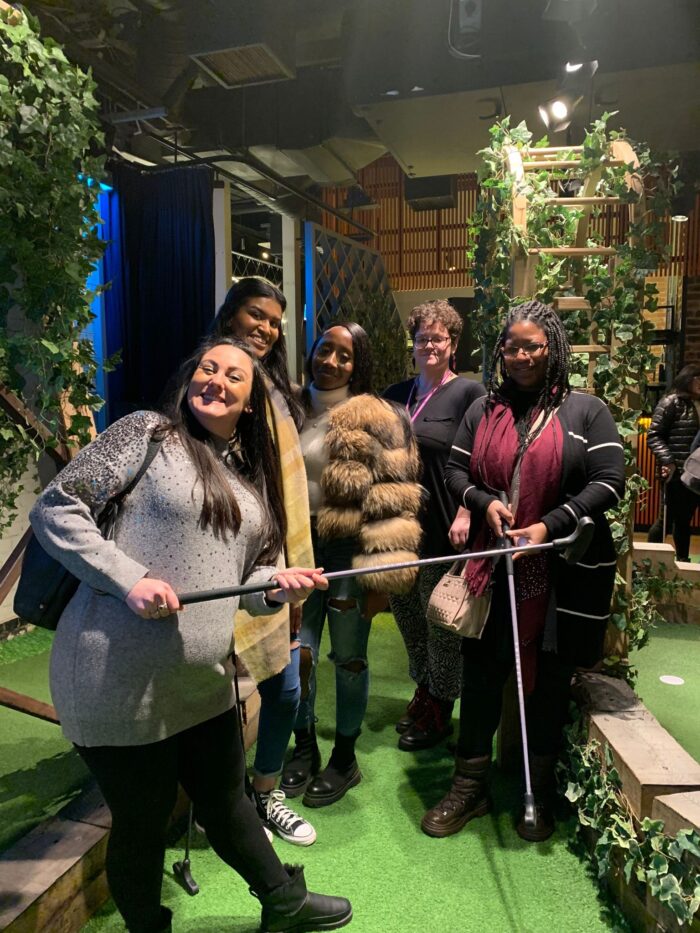 The next part of the day consisted of another team building activity where members of each of the teams had to guess all the recent achievements of each service over the past year, with photos as clues. This was led by team leaders, Vicky Jones (Tower Hamlets) and Rumina Sultana (Harrow). Each correct guess was rewarded with being sprayed by plenty of chocolates!
The last work-related activity of the day before the team headed off to crazy golf venue, Swingers, was led by Sonia Bunger, the service manager of the Tower Hamlets and Harrow teams. Each team was asked to jot down suggestions about how their respective services could be improved and any other feedback they had.
This was arguably the most important part of the day and so the teams cracked on with it. It was a time for the team to be reflective and honest, so their suggestions could be acted on. I must say, we are a bold and cheeky bunch because some suggestions were hilarious.
Finally, the teams made their way down to Swingers in the City, for an afternoon of crazy golf and good food. Lunch was first on the agenda, and everyone chose from pizzas, burgers, burritos and tacos with doughnuts and ice cream for dessert. The group then split into three teams and played a round of crazy golf.
This was so funny, and it was even more hilarious to see the competitive spirits in some of the team jump out. Funnily enough, the most competitive of the bunch won, so congratulations to David again! Crazy golf summed up the joint away day which was a success.