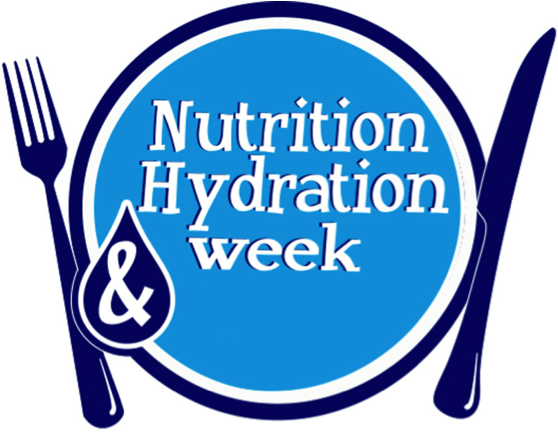 Published on: March 17, 2020
Our Warwickshire School Health and Wellbeing Service Healthy Lifestyles team share useful information on how good nutrition and hydration can improve your health and wellbeing, along with top tips to help you make healthier lifestyle choices.
---
Hydration
Staying hydrated is important as water makes up on average 60% of a man's and 55% of a woman's body. Water helps regulate body temperature, transport nutrients and remove waste. There are many health and wellbeing benefits to good hydration, it can:
Aid concentration
Maintain your immune system
Aid sleep
Keep energy levels high
Ensure the bodies' vital organs are working correctly
Reduce headaches
Flush toxins out of the body
Make your skin clearer and fresher
Keep your joints supple
Aid weight loss
Control your body temperature
Facts on hydration you should know but probably didn't
You can have thirst pains (just like hunger pains) – chronic joint pain, headaches and gastric pains can be caused by dehydration
If you're tired, it could be dehydration – a 5% drop in hydration can cause a 25-30% drop in energy levels, as found by a study at Loughborough University
Allergies and asthma can be linked to dehydration
Urban water can upset our digestion – water in towns and cities is often chlorinated to remove toxins; however, chlorine can remove the micro organisms that help our digestive system
How much water do we need? It depends on a lot of factors but a good rule of thumb:
Your weight in pounds (14 lbs per stone) ÷ 2 = amount of water in ounces
For example:
126 lbs (9 stone) ÷ 2 = 73 ounces of water required (or just over 2 litres)
Our top tips for staying hydrated:
Drink eight glasses a day
Have a glass of water after every bathroom break
Carry a bottle of water with you
Drink a glass of water before every meal and snack
Always have a bottle of water with you when you exercise
---
Nutrition
Eating healthy food on a daily basis will help you feel more energised, maintain a healthy weight, and protect you from illness.
Our top tips for eating healthily:
Get up 10 minutes earlier to prepare a healthy breakfast
Aim for 5 fruit and vegetables everyday
Limit packaged and processed foods
Eat regular meals / snacks
Plan your weekly meals before you shop
Breakfast is a great way to start the day. We can get essential nutrients into our bodies from first thing in a morning and can help keep us full through to lunch. Take a look at some examples of some easy, healthy breakfast choices here.
---
Get in touch
If you're in Warwickshire and have any questions about how to lead a healthier lifestyle, please contact us on 03300 245 204 or warwickshireschoolhealth@compass-uk.org. We're here to help!
Are you aged 11-19 years old, go to school in Warwickshire, and would like advice and support on any concerns? Did you know you can contact a school nurse for free, anonymous advice using our ChatHealth text service? Text us on 07507 331 525.