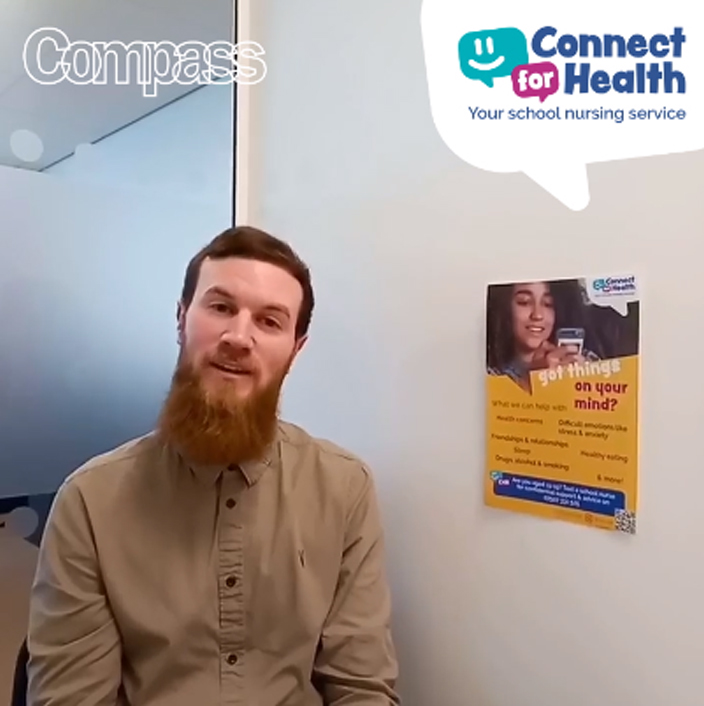 Published on: February 6, 2023
Compass is supporting Safer Internet Day with its own top tips and additional resources for children and young people to stay safe online.
Think before you post.
Do not share personal details online.
Think about who you talk to online.
Jake Pantony, Healthy Lifestyle Practitioner at Compass' Connect for Health School Nursing service, said: "We are receiving increased reports of internet safety concerns from various agencies. In response, we have tailored this guidance for children and young people to address internet safety rather than internet security.
"I believe these top tips that I've been giving out in schools, will help."
Kirsty Taylor, the Healthy Relationships Practitioner at Compass BE, Compass' mental health support team in schools and colleges in the Barnsley area, said young people had told her they "don't want adults to keep telling us to stop using social media, we want to know how to use it properly and safely".
Kirsty said: "The children and young people are experiencing cyberbullying, isolation, peer pressure and they're experiencing inappropriate content with little understanding of support that they could receive around this.
"Some young people reported that social media affects their sleep, appetite, confidence and sometimes pressures them to be a different person."
Compass have created an Internet Safety information pack, to mark Internet Safety day, which contains interactive resources, such as an Internet Safety quiz and a colouring in top tips poster. These resources can be downloaded from the pack and shared with parents, carers, and schools to encourage children to discuss ways of staying safe online.
For further support with internet safety, children and young people can speak directly to a nurse about online safety concerns for free. Contact a local healthcare professional through the free NHS text service, Chat Health, by texting 07507 331 525.