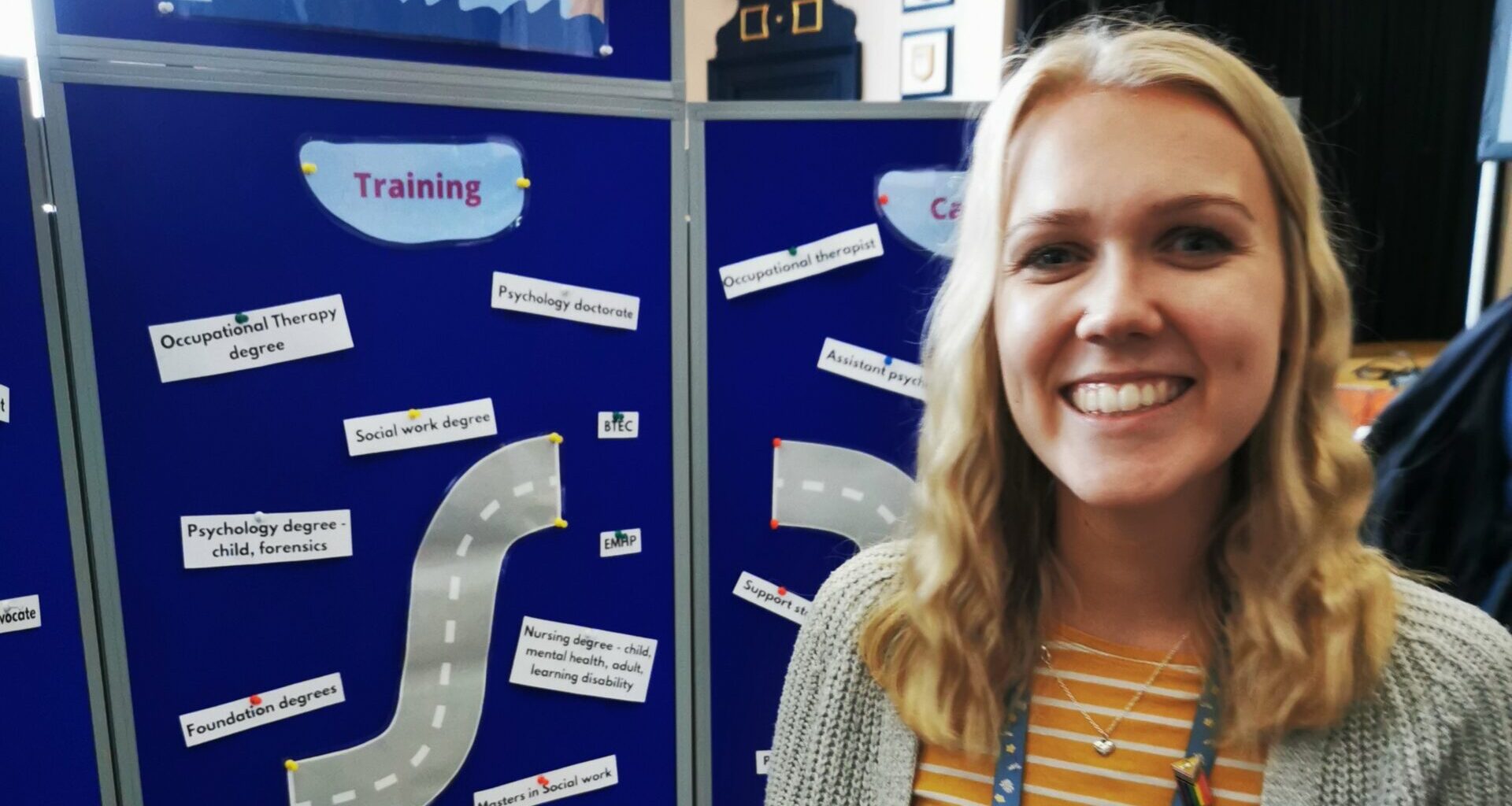 Published on: September 28, 2022
Compass GO colleagues attended the ICare careers event in Grimsby Town Hall which was put on to showcase the wide ranging careers available in the health and wellbeing sector in North East Lincolnshire.
Hannah Bishop, Compass GO's team leader attended the free public event along with mental health practitioner Lauren Snell, pictured, to showcase Compass GO and what we do as a service.
Hannah said, "It was a great event as we were able to speak to lots of lovely people who were considering a career within health and wellbeing.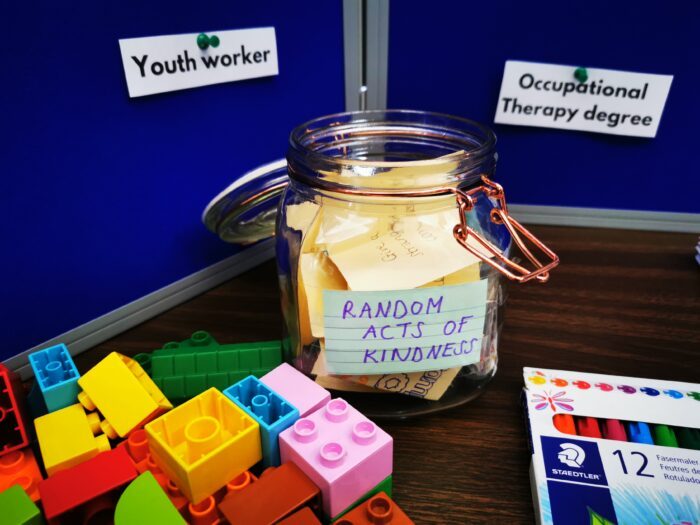 "We are so proud of what Compass GO has achieved in such a short period of time, so it was fantastic being able to inspire future mental health practitioners to consider joining our team as we highlighted the amazing achievements we had made so far and the positive changes we have made to the lives of children and young people within North East Lincolnshire."