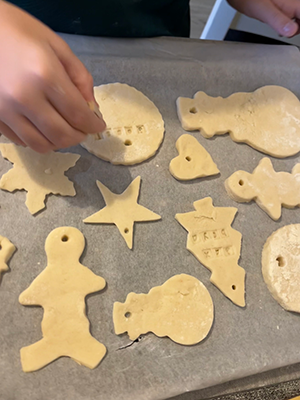 Published on: December 8, 2022
Compass GO… staff have been getting creative as they introduce craft sessions as one of the ways to help support children with anxiety.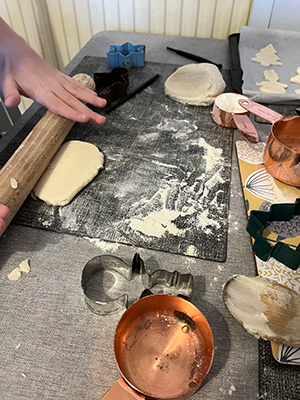 Supervising Practitioner Andrea Paxton, who is supporting a child with managing their anxiety who is unable to return to school after surgery, explained how she has used the technique.
Andrea said "I have been focusing on maintaining the child's emotional wellbeing whilst they recover.
"We made some salt dough and shaped it into decorations for Christmas which the young person loved and really let their creative side shine. We will be decorating the shapes with glue, glitter and paint next time I visit.
"I was touched as the young person has even made me my own with my name stamped in, to take home with me!"
The young person's Mum said: "I am really grateful for the sessions with Andrea and Compass GO… as it is doing [the young person] the world of good as they thoroughly enjoyed taking part"
Andrea added: "As much as the young person enjoyed it, I did too and I'm already wondering how I can incorporate some more crafts into my other sessions!
"I love that we are able to adapt our work to suit each individual child and the impact this can have is just amazing. I love my job!"