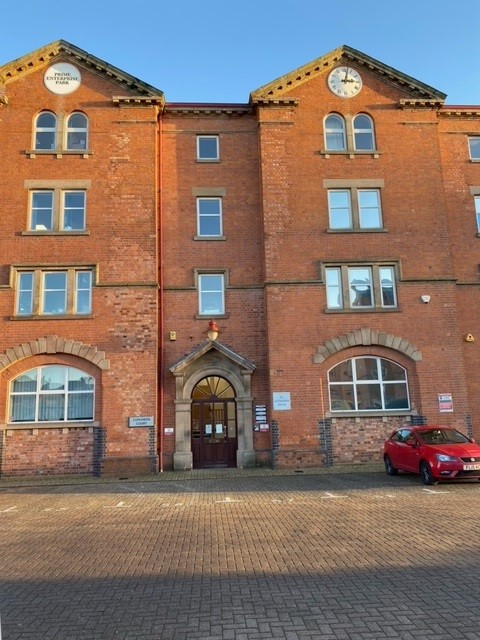 Published on: January 3, 2023
The New Year welcomes a new Mental Health Support service, new team and new premises for Compass.
Compass Changing Lives MHST, which will support children and young people's mental health in Derby and Derbyshire from the 1st January, has now secured its shiny new main office in a great accessible location in Derby.
After getting the news, Sue Berry, the new Assistant Director Operations for Derby and Derbyshire Changing Lives, as well as Operations Director, Jan Smith and Implementation Manager, Saffron Mason drove over the next day to inspect it.
Sue said: "I am delighted that we have a new office hub for our Derby/Derbyshire Changing Lives Team.
"I collected the keys to our office suite in St Katherine's House, Derby – and after a little clean (thanks to Saffron and Jan) we welcomed some of the new team in for mince pies and a coffee to see where the hub will be and what it is like."
She continued: "It's in a great location in Derby Centre – just next door to Landau Forte Academy, one of our Centres of Excellence. The office will be used as a base – with some staff based from there and others dropping in regularly.
"We will be furnishing the office and fixing the wifi over the next week so it should be fully functioning when staff start in January. What a lovely office for us all to be in."