Published on: May 19, 2023
This May Compass launched a wellbeing campaign, 'May We Move Together,' to raise awareness around the importance of how being physically active can positively benefit your mental health.
Running from the 1st – 31st May 2023, the awareness campaign encouraged Compass services, service users, children, young people, families and schools across the Compass regions to increase their steps and experience fun new sports and activities to help them feel fantastic, build confidence and take control of their day!
Participants were able to access useful resources to give them activity inspiration and keep them on track with our May activity tracker and a fitness journal.
Jan Smith, Operations Director at Compass commented: "May We Move Together is a fantastic campaign and an opportunity to reflect on the importance of wellbeing – particularly for our children and young people. The benefit of exercise on our physical health is obvious but recognising the benefits of exercise on mental health is perhaps less easy to see but no less important.
"For May We Move Together I increased my movement with 10,000 steps a day! I hope everyone in Compass was able to benefit from the campaign and to share the ideas and resources with the young people we serve."
As part of 'May We Move Together,' Clive Bentley, a Mental Health Practitioner at Compass Changing Lives, has covered 800 miles in training since March to take part in the 10th Annual SKEGVEGAS 100, a 106-mile cycle ride from Derby to Skegness.
Clive was joined by 80 riders and totalled 228 miles over the two days battling strong winds, but he did it in a fantastic time of 7 hours 7 minutes on both journeys.
"Cycling gives me a massive boost in supporting positive mental health, whether that comes through time sitting riding with my own thoughts, processing the day's events, or contemplating what's to come or whether it is being in the fresh air close to nature, enjoying the views."
"The ride home after the challenge was 'tough'. No let up in the headwind and it took about an hour and a half of cycling to start feeling better. But all the way home it was a mental challenge inside my head to just get it done and keep going, I had to give myself some serious talking to!
"There was plenty of fun and laughs too but, I could not have done this without the support, encouragement, and strength of my team mates. And that is true to life – we all need to build up a strong support network, wherever we can to support our goals and maintain our wellbeing!"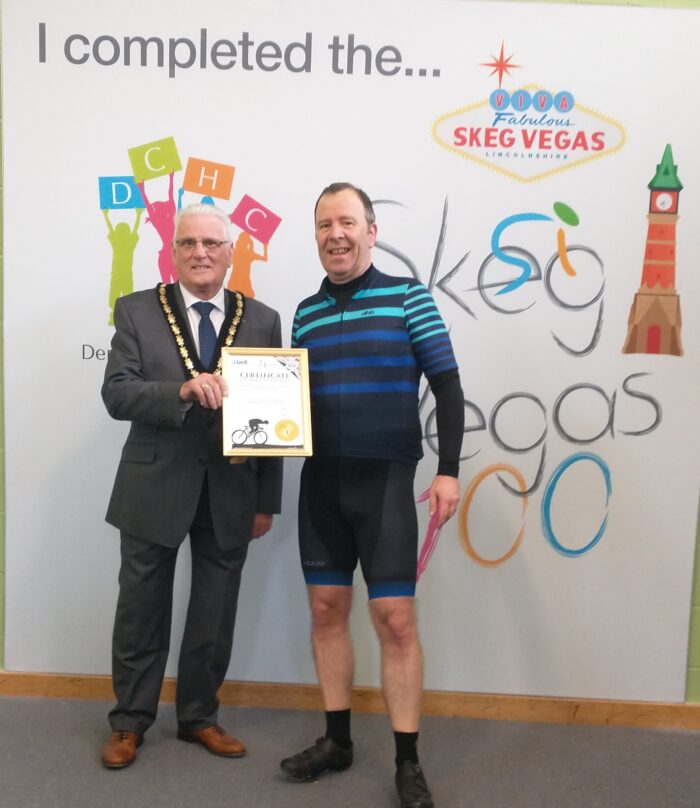 Derby and Derbyshire Mental Health Support , Get active , may we move together , mental health , mental health campaign , MHSTs , wellbeing